Lee Barrett named LVR president in 2023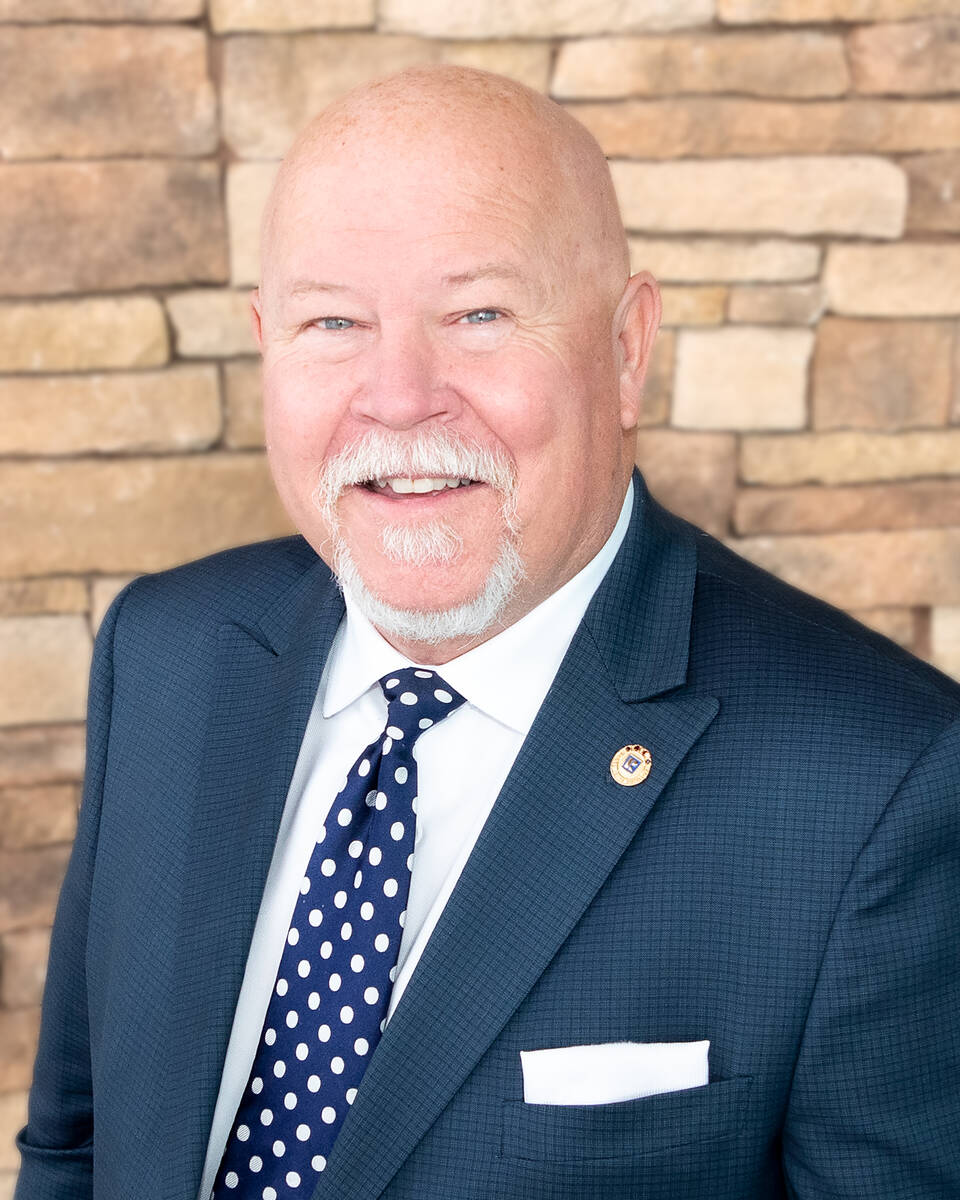 It has been said that some things are better the second time around. Lee K. Barrett will prove that statement is true as he serves as the elected president of the Las Vegas Realtors in 2023. The longtime Las Vegas Realtor was also the president of the association in 2004. There is no record of any other person who has served as president of the association two different times in the past 20 years.
Second-generation Nevadan Barrett is a broker, speaker and Realtor who operates Barrett and Co. Inc. Realtors with the tagline "serving Nevada since 1959."
Joining the family business started by his parents, Barrett has been a real estate broker for 45 years. This leader in the real estate field has been honored as LVR Instructor of the Year five times and is in LVR's Realtor Hall of Fame.
The markets in 2004 and this year are very different. "The goal of any president for the LVR is to ensure that our members are educated on current market conditions. They can then understand how to service their clients better and make a good living. Education is very important to me, and I want all of our members to have these educational opportunities," he said.
He is one of the top real estate trainers in the nation. This includes being a senior CRS (Certified Residential Specialist) instructor approved to teach REBAC classes with major designations such as GRI, ABR, SRES and RSPS. In addition, he is also approved to teach REBI classes, which include C-RETS, SRS, RENE and CIPS. According to Barrett, about 3 percent of the real estate agents in the United States are designated as CRS agents. The Residential Real Estate Council recently honored him with the Lifetime Achievement Award as a CRS agent as one of only four people to receive this award.
"Mindset is also very important and I want our members to receive the most up-to-date information on the market, so they are working with data instead of guesstimating. We are creating a new section for rentals to show people how leases are performing in value and geographic areas, very similar to our MLS statistics," he said.
As for people who have decided to enter the real estate market, Barrett's advice is that "knowledge always trumps experience. If a person gets an advanced education in real estate, not just what is required, then it will be a natural progression. Realtors with an advanced education will see issues and resolve them before the issues become much bigger, or worse, they have to learn the hard way," he said.
Working as a Nevada real estate commissioner for two terms (six years), Barrett understands that the brokers are ultimately responsible for teaching the business fundamentals to the Realtors working with them. However, he encourages agents to obtain their CE credits and then take advanced classes, including working with buyers, working with sellers and time management.
Real estate is a business, and LVR offers courses on operating a business, not just buying or selling properties.
Another aspect of Barrett is his speaking career about global real estate opportunities, including real estate investments in other countries and foreign citizens investing in the US real estate market.
This is a significant achievement for Barrett since he was a stutterer until age 13. "For me, to be a public speaker is amazing for me since I would have a hard time carrying on a conversation. While growing up, Oran K. Gragson was the mayor of Las Vegas; he really stuttered and became my mentor in a way. Once I received my education to become a better instructor, I spent five years learning from others who traveled as speakers. I now speak all across the country."
On a personal note, Barrett and his wife founded the Ronald McDonald House Charities of Greater Las Vegas. This remains the only one in Nevada, and Barrett continues to serve on its board.
"I am most proud of our professional standards of the LVR. Our members police themselves and do the right thing for the public. Having served as a commission, we are tougher on ourselves than the Real Estate Division. I am so proud to be a part of this organization," Barrett said.