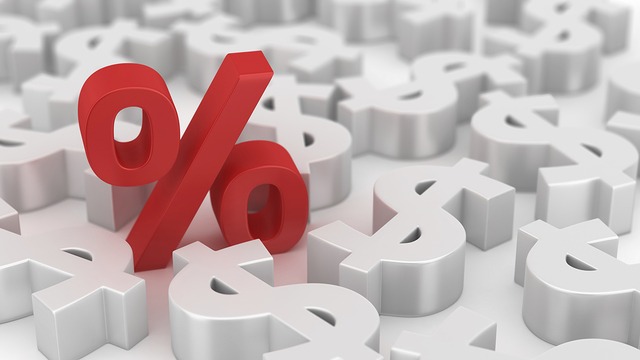 Mortgage rates essentially stood still this week, as the world waits for the resolution of the Nov. 8 elections.
"It's the calm before the storm," says Brett Sinnott, vice president of capital markets for CMG Financial, a mortgage company in San Ramon, California.
The Federal Reserve is on hold and investors in all markets "are sitting back and waiting for the election," he says.
He says he expects mortgage rates to remain relatively unchanged until then.
Mortgages have been relatively immobile for months, hovering between 3.54 percent and 3.64 percent since the middle of July. That's a narrow range. Rates usually vary more than that during a three-month period.
Mortgage rates this week
The benchmark 30-year fixed-rate mortgage stayed flat at 3.64 percent, according to Bankrate's weekly survey of large lenders. A year ago, it was 3.88 percent. Four weeks ago, the rate was 3.54 percent. The 30-year fixed-rate average for this week is 0.51 percentage points below the 52-week high of 4.15 percent, and is 0.12 percentage points above the 52-week low of 3.52 percent.
The 30-year fixed mortgages in this week's survey had an average total of 0.23 discount and origination points.
Over the past 52 weeks, the 30-year fixed has averaged 3.79 percent. This week's rate is 0.15 percentage points lower than the 52-week average.
■ The benchmark 15-year fixed-rate mortgage rose to 2.93 percent from 2.93 percent.
■ The benchmark 5/1 adjustable-rate mortgage fell to 3.11 percent from 3.10 percent.
■ The benchmark 30-year fixed-rate jumbo mortgage fell to 3.67 percent from 3.63 percent.
No regrets for locking
The 30-year fixed has remained below 3.75 percent since the beginning of June, and it's rare for the most popular mortgage to be low for so long. With rates so low, it's a good time to refinance. More than 23 million homeowners have refinanced since early 2009, according to the Urban Institute, which estimates that there are still more than 4 million homeowners who would benefit from refinancing because their long-term savings would exceed the closing costs.
As far as refinances, "you can't go wrong in the current interest rate environment," Sinnott says. "Locking now is not a regret that you're going to have."
There's not much room for interest rates to fall. But they will rise someday, maybe even late this year.
As of Wednesday, according to the CME Group, there was a 9.3 percent probability that the Federal Reserve would increase its target for the federal funds rate at its Nov. 2 meeting; and a 74.2 percent probability that the federal funds rate will be higher after its Dec. 14 meeting.
Mortgage rates don't always move in the same direction as the federal funds rate, but Sinnott believes that this time, they will. So when the Fed raises its short-term rate, Sinnott believes long-term mortgage rates will go up, too.
"It's not a bad thing to lock and just get it done with," he says, adding that locking soon on a refinance will relieve anxiety.
Election will have little effect
As for the election, Sinnott says he wouldn't be surprised if mortgage rates move abruptly up or down for a couple of days following the election as a "knee-jerk reaction based on the winner."
But he expects rates to quickly settle back to near where they were the day before the election.
Mat Ishbia, president and CEO of United Wholesale Mortgage, in Troy, Michigan, believes the election won't cause any big moves in mortgages.
"It's difficult to predict what interest rates will do following the election, but I think they'll stay in the same general area," Ishbia says. "If rates happen to increase slightly, I don't believe it will have a drastic impact on the current market."