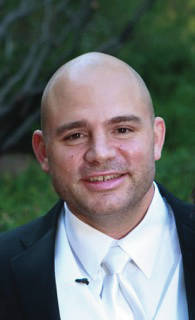 New affordable apartment complex opens
The lack of affordable housing is a growing concern for cities across the country, particularly in Southern Nevada; but 783 people are now sleeping easier in their new affordable, quality homes at the Cordero Pines Family Apartments in northeast Las Vegas. Leasing is complete, and the working families of the new apartment community with supportive services have moved into their new homes.
To celebrate the occasion, the partners who made the $42 million affordable apartments a reality joined residents for a ceremonial ribbon-cutting event. Attendees included city of Las Vegas Mayor Carolyn Goodman, housing and finance officials, and the team from Nevada HAND, the nonprofit developer, builder and manager of Cordero Pines.
"Nevada HAND continues to be an amazing community partner in providing affordable housing for our community," Goodman said. "Additional housing opportunities are needed in and around our urban core as we continue to grow and build a world-class city."
Cordero Pines rents are based on income qualification from as low as $332 per month up to $1,224 per month. The average monthly rent is around $650.
"Cordero Pines is our 32nd community, and it's always so rewarding for me and the entire Nevada HAND team to see the impact we have on people's lives when residents move into their beautiful new homes and realize their future is brighter in being able to provide a good, safe, stable home and living environment for their families," said Michael Shohet, Nevada HAND executive vice president of real estate development. "We especially want to express our appreciation to the Cordero Pines residents who moved into the first building while we we're completing construction on the rest of the property," he added.
Cordero Pines is a gated community with 11 three-story apartment buildings. There are 228 units with two, three or four bedrooms, ranging from 1,135 to 1,574 square feet. Each unit comes with a washer/dryer, dishwasher, ceiling fan, microwave, refrigerator, patio or balcony and other amenities. Community features include a swimming pool, playground and clubhouse with a fitness center and computer center with free high-speed Internet.
A hallmark of all Nevada HAND's communities is the availability of wraparound services and on-site staff to coordinate access to them.
Cordero Pines construction was funded through a combination of Low Income Housing Tax Credit (LIHTC) program partnerships coordinated through Nevada HAND and involving Citi Community Capital, city of Las Vegas, Clark County, FHL Bank San Francisco, Nevada Housing Division, Neighborhood Works America and Raymond James.
Cordero Pines is at 499 N. Lamb Blvd. For information about Cordero Pines and other Nevada HAND communities for working families and seniors on fixed incomes, visit nevadahand.org or call 702-739-3345.
Local home prices dip, but still up from last year
Local home prices cooled off slightly in January but are still up more than 11 percent from one year ago, according to a report released today by the Greater Las Vegas Association of Realtors.
GLVAR reported the median price for existing single-family homes sold in Southern Nevada during January through its Multiple Listing Service dipped to $265,000. That's down 1.1 percent from December but still up 11.3 percent from January 2017.
Meanwhile, the median price of local condos and town homes sold in January was $149,888, up 32.1 percent from the same time last year.
Based on recent trends, Bishop expects 2018 to be another strong year for the local housing market with rising home prices, which increased by 14 percent from the beginning to the end of 2017.
By the end of January, GLVAR reported 3,718 single-family homes listed for sale without any sort of offer. That's down 36.5 percent from one year ago. For condos and town homes, the 634 properties listed without offers in January represented a 21.8 percent drop from one year ago.
The total number of existing local homes, condos and town homes sold during January was 2,812. Compared with one year ago, January sales were up 5.5 percent for homes and up 3.8 percent for condos and town homes.
According to GLVAR, the 46,598 existing local properties sold during 2017 made it the third best sales year on record and the best year for existing local home sales since 2011.
GLVAR reported that 29.2 percent of all local properties sold in January were purchased with cash, compared with 29.8 percent one year ago. That's less than half of the February 2013 peak of 59.5 percent, indicating that cash buyers and investors are still active but have been playing a smaller role in the local housing market in recent years.
At the same time, the number of distressed sales continues to decline. GLVAR reported that short sales and foreclosures combined accounted for 4.3 percent of all existing local home sales in January, compared with 11 percent of all sales one year ago.
Cohousing group to hold informational meetings
The Southern Nevada Cohousing will hold informational meetings about its Henderson project.
— March 15 — Sahara West Library at 6:30 p.m.
— April 8 — Public Works Coffee Bar Meeting Room at noon, 314 S. Water St., Henderson