September 18, 2015 - 5:17 pm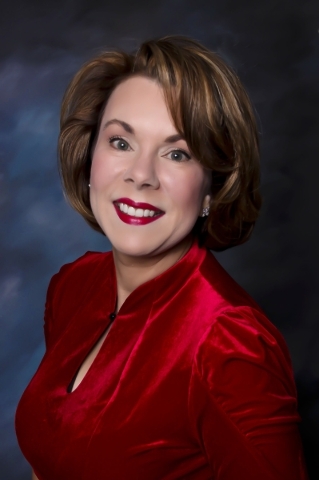 Dear Expert:
Can you tell me if a homeowner can sue a neighbor or the city for not taking action on a neglected property? We have owned our home for 14 years now. The property across the street was sold. The renters have ruined this once nice home to the point it has deterred buyers from buying property behind it. We are very concerned about our property now along with the other neighbors who pay mortgages and have a financial investment in their property. People tell us we won't get anyone to buy our property that we have worked so hard to make nice.
Not Messing Around
Dear Around:
In the words of my former broker, "You can sue or be sued by anyone, at any time, for any reason." Before you find yourself writing checks for multiple legal fees, I want to help you answer two questions, of course: A) Should you? and B) Will you prevail?
From your letter, I do not know whether the conditions you are describing are as simple as an unkempt exterior or as serious as a health and safety hazard.
If the conditions of the neglected property are severe, I would recommend that you report these conditions to the respective code enforcement department for your municipality. Also, notify your elected representative in the locale. Code enforcement has many remedies in their quiver, including significant fines and the right to conduct their own cleanup and charging a lien against the property for their reimbursement.
However, there are minimal requirements for cleanliness and care in our county and city codes under the category of abatement of a "habitual nuisance."
A habitual nuisance neighbor could be defined by something as egregious as a property owner who is hoarding hundreds of cats in a suburban home or who has multiple, rusting vehicles and trash stored in the space. But, certainly never as minor as a property owner who simply doesn't take any pride in keeping their lawn tidy, painting their sun-faded exterior, etc.
Each of our local municipalities have websites which will allow you to print off complaint forms that you can submit with photos of the offending property.
If the conditions are more a matter of aesthetics rather than of public health and safety concern, your options become extremely limited.
When the home is in a community that is governed by a homeowners association, you have additional rights that could be enforced by the board of the HOA. Contacting the association with a formal complaint is always my first recommendation to a property owner facing these issues.
Where this is not an option, the next step is to contact the property owner, in writing.
It's natural to assume that the landlord is aware of the current conditions at the home. Though I caution you to remember that this is not always the case. The landlord may live out of state or have other reasons for being uninformed of the property conditions. A polite letter from you with photos, detailing your concerns and asking for assistance may be enough to summon the help of the landlord in remedying the issues. The Clark County Recorder's website offers the public access to a property owner's name and address. Keep a copy of the letter, and I would also suggest that you send the letter with some sort of return receipt requested, if possible.
Should you ever decide to file a civil suit against the property owner, it will be important to quantify what sort of actual damages you have suffered. Certainly, an actual reduction in your property value would be considered damaging to you.
Interestingly, I have personally had experiences in which I found that the public perception of one unkempt home in a neighborhood was not enough to negatively impact the sale price of an adjacent home. In the last month, alone, I closed sales on two homes that had severely neglected or abandoned adjacent homes. Despite buyer comments noting the appearance of the adjacent homes, I sold both homes within two weeks of listing them for sale, and for more money than any recent sales in the neighborhood.
So, it's possible that the nuisance property in your neighborhood may have little to no impact on your ability to sell, nor on the final sale price. This is the primary reason why it's so important to find a way to test your perception of the impact of this nuisance home on your actual home value.
Lastly, should a homeowners association or local code enforcement decline to enter the fray, it is highly unlikely that you would prevail with a lawsuit against the current owner. In that instance, your perception that the other property as ugly or unkempt is likely going to be considered a personal preference in the eyes of the law. Filing a lawsuit could potentially expose you to liability for the legal fees of both parties, should you lose. Given that, I strongly urge you to exercise all other options available to you and to consult at least two to three real estate attorneys before filing any kind of lawsuit against the property own.
Good luck, and let's home they decide to clean up their act!
Cynthia Silver,
Realtor
Century 21 Martinez and Associates
702-334-2333