Tips for HOA boards on how to deal with the coronavirus crisis
Updated March 27, 2020 - 2:26 pm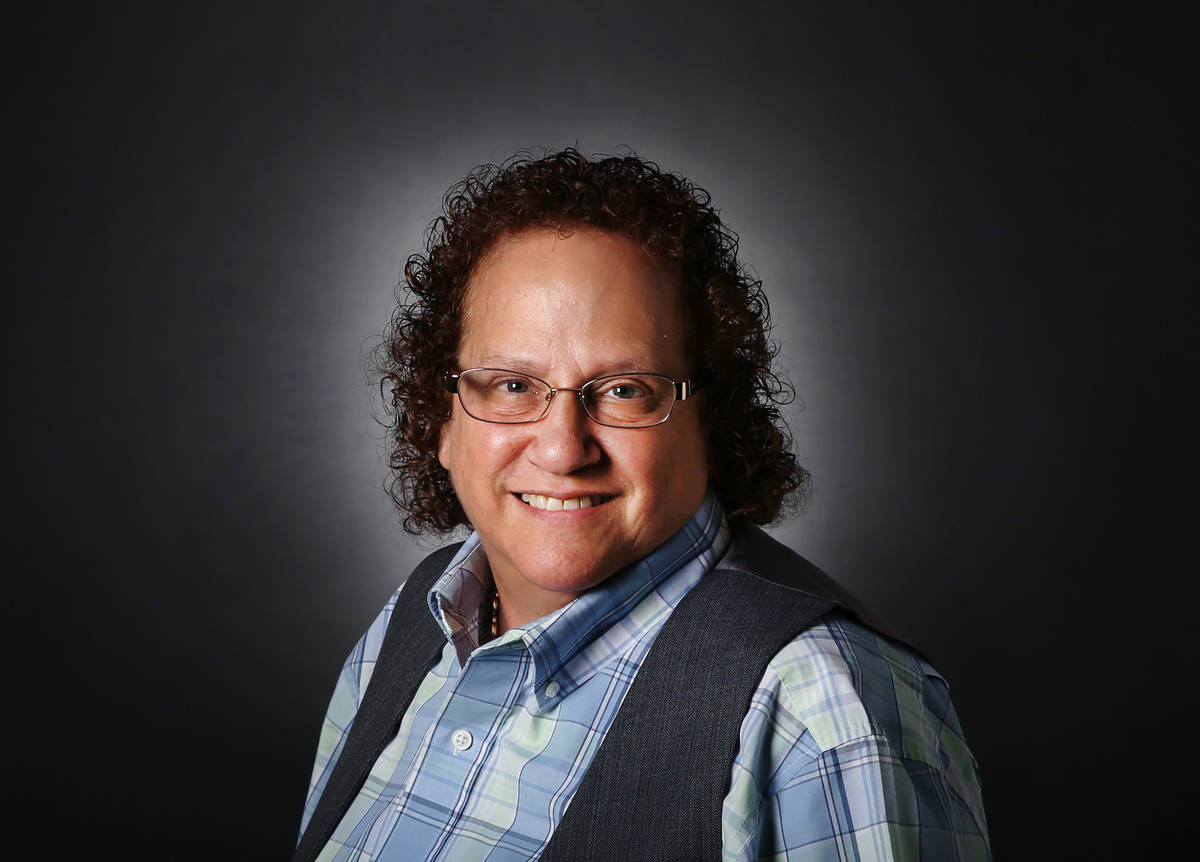 This week I am turning over my column to Las Vegas attorneys Gregory P. Kerr and Michael T. Schulman. They have some good advice for Las Vegas homeowners associations dealing with the coronavirus crisis.
We are living in an unprecedented time, where operating "as usual" is no longer possible and/or advisable. Certain portions of Nevada law relating to homeowners associations are flexible enough to accommodate operating during a pandemic, and others are not.
Boards need to act in good faith in managing the affairs of their associations, erring on the side of caution.
The following are some general guidelines.
Board meetings
Nevada law allows nonprofit corporations, such as community associations, to conduct meetings via electronic means, per Nevada Revised Statute 82.271(3).
Associations can conduct their board meetings via electronic communication, such as video and teleconferencing, which allows board members and homeowners to attend meetings as if they were held in person. Everyone needs to be notified on how to attend these meetings through agendas.
Also, the community manager needs to record these meetings. Homeowners also need to be able to ask questions in these online meetings. Many online platforms provide ways to do this.
NRS 116.31083(6) requires that periods for owner comment be scheduled at the beginning and at the end of the board meeting, with the comment period at the beginning of the meeting limited to comments on agenda items.
Moreover, submission of written comments ahead of the meeting in lieu of public comments should be strongly encouraged. Associations, through management, should notify owners that, if they wish to make comments pertaining to association business or the agenda items in particular, they are strongly encouraged to submit those comments in writing before the meeting. Those comments can then be included as a part of the board meeting record and attached to the minutes for that meeting, so long as the comments meet all appropriate guidelines.
The same electronic communication methods for conducting open session board meetings can be used for the executive session board meetings with the elimination of the membership participation feature. Owners that are called to hearings in executive session can be provided the conference line.
Concerns of confidentiality
Conducting board meetings through electronic means poses additional concerns for the treatment and protection of confidential and sensitive information.
While a conference call line allows board members to call into a meeting from anywhere, it is incumbent on the board members calling in to ensure that they are doing so from an appropriate location and where privacy and confidentiality can be maintained.
Members' election meetings
While Nevada law permits board meetings to be held via teleconference, there is no "virtual" equivalent for meetings of members. In fact, the secret ballot election method under NRS 116.31034 specifically contemplates that the secret ballots will be tabulated at a physical meeting by persons other than board members or candidates at the meeting location.
Associations should consider postponing all member meetings until such time as social distancing guidelines are eased. We appreciate that this may prove problematic for some associations. For example, some associations may have already sent out secret ballots for a vote and have the meeting to tabulate the votes within the next couple of weeks. In this situation, we recommend that the board honor the deadline for submission of ballots and vote to postpone the tabulation of the ballots indefinitely until a later date. As frustrating as this may be for owners who desire to run for election to their boards, our best advice is to err on the side of caution to minimize the risk of infection.
Collections moratorium
As you may know, Charvez Foger, ombudsman for the Nevada Real Estate Division, issued a letter dated March 18 encouraging associations to implement a moratorium on collection activities in recognition of the negative financial impact of the statewide business shutdown.
While it is not a law or binding executive order, it is important to see the ombudsman's directive as more of an order than a mere suggestion. Where it can be implemented, it should be.
What associations need not do is place a moratorium on an owner's obligation to pay assessments during that period of time. The responsibility to pay would remain, and owners are expected to pay assessments as usual. The moratorium should only apply to any owners that become delinquent during the moratorium or who were already delinquent.
To implement such a moratorium, association boards would need to agree to do so at an open session of an association's board meeting and note the decision in the minutes of that meeting.
Other issues
■ Closing common area facilities
If they have not done so already, boards should close all common area gathering spaces such as gyms, pools and recreation rooms for the foreseeable future.
■ Cleaning of frequently used common areas
Boards should make every effort to frequently sanitize common areas that are frequently used (e.g., project entrance doors, keypads, elevators, doors from the garage to the lobby, etc.) If necessary, boards should hire a vendor. Boards may want to consider posting notices at these common-use locations warning that handles, buttons and keypads are not cleaned in between uses and owners are responsible for taking their own precautions.
■ Compliance with statutory deadlines
There are certain statutory deadlines that could have significant impacts on associations if they are not met. Examples include annual financial disclosures, meeting notice requirements and financial audit deadlines. It is imperative that every effort is made to comply with these deadlines.
■ Compliance with deadlines in governing documents
Some covenants, conditions and restrictions state that if an owner's request for architectural approval is not disapproved within a certain time frame, the proposed alteration is deemed approved. Boards or architectural committees with this type of language in their governing documents should consider issuing automatic conditional disapprovals of applications upon receipt or a written response that a decision may not be made within the time frame provided for under the governing documents because of the pandemic, and that commencement of any work as proposed in the application at any time in the absence of written approval will be a violation of the governing documents.
■ Consider delaying or easing enforcement actions
Boards should consider whether it is a prudent use of their time and/or contributing to the morale of the community right now to initiate new enforcement actions. Are there rules that could be temporarily suspended or eased under the current circumstances while there are more people occupying their units on a full-time basis or needing additional parking? Would strict enforcement of existing rules lead to greater tension in the community?
■ Frequent communication
Transparency and civility are key. Keeping owners "in the loop" about the actions the board is taking and actions that owners can or should take and communicating with owners (and fellow board members) in a civil, level tone is essential to crisis management.
■ Potential delay for services
Associations may experience temporary staff shortages if normal vendors get sick or need to remain at home. Boards may want to inform owners that move-ins and move-outs, open houses, construction work, large deliveries, maintenance, etc. may be curtailed/delayed until staffing levels return to normal and/or the coronavirus pandemic is better controlled.
■ Borrowing from reserves
There is no way to predict how long this pandemic will last and the impact it may have on the ability of owners to pay their assessments. Reserve funds cannot be used for any purpose other than the repair, replacement and restoration of the major components for which the association is responsible to repair, replace and restore. If there is a concern that operating funds may be insufficient to pay common expenses as a result of the COVID-19 pandemic, boards may want to consider postponing otherwise scheduled allocations to the reserve accounts.
■ Insurance coverage
It is unknown whether there will be insurance for claims arising out of the virus. If an association does not close nonessential facilities, like a gym, and someone contracts the virus and sues the association arguing that he or she contracted it from the gym, then the association's insurance may not defend and/or indemnify the association because there may be an exception in the association's policies for claims arising from disease, pandemic or acts of God.
In deciding how to respond to the challenges imposed by the COVID-19 pandemic, board members should act in good faith and make decisions they believe are in the best interests of their associations, taking all relevant factors into consideration (relying on professionals where appropriate).
The actions of the members of the board of directors should then be protected by the business judgment rule. Boards should carefully document their decisions and the reasons therefor in the minutes of their meetings.
Barbara Holland is a certified property manager (CPM) and holds the supervisory community manager certificate with the state of Nevada. She is an author and educator on real estate management. Questions may be sent to holland744o@gmail.com.