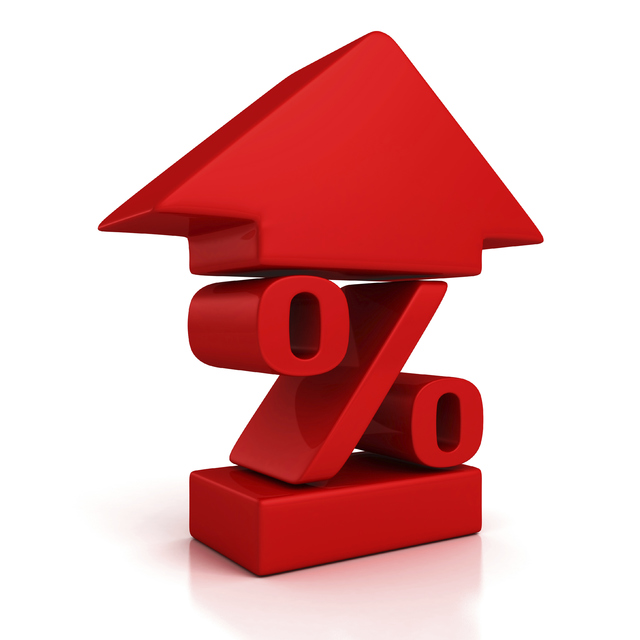 A surprising Donald Trump victory over Hillary Clinton sent interest rates on a dizzying Mario Kart ride Tuesday night and into Wednesday. They plunged for a few hours, then roared upward.
That's where mortgage rates ended up on Wednesday: higher.
"The market doesn't like uncertainty, and the market had a Clinton win baked into its forecasts," says Rick Sharga, executive vice president of Ten-X, operator of Auction.com.
Mortgage rates tend to move up and down with yields on the 10-year Treasury note. On Wednesday afternoon, the 10-year note yielded 2.01 percent, its highest level since late January. The yield was 1.83 percent a day earlier. That's an unusually rapid rise.
Mortgage rates this week
The benchmark 30-year fixed-rate mortgage rose this week to 3.73 percent from 3.69 percent, according to Bankrate's weekly survey of large lenders. A year ago, it was 4.11 percent. Four weeks ago, the rate was 3.62 percent. The last time the 30-year fixed was higher was June 8, at 3.74 percent.
The 30-year fixed mortgages in this week's survey had an average total of 0.23 discount and origination points. Over the past 52 weeks, the 30-year fixed has averaged 3.78 percent. This week's rate is 0.05 percentage points lower than the 52-week average.
■ The benchmark 15-year fixed-rate mortgage rose to 2.97 percent from 2.96 percent.
■ The benchmark 5/1 adjustable-rate mortgage rose to 3.15 percent from 3.14 percent.
■ The benchmark 30-year fixed-rate jumbo mortgage fell to 3.73 percent from 3.74 percent.
Refinance now
The opportunity to refinance is drawing to a close, Sharga says.
"I think if you've been sitting on the fence, the Trump election, plus the likelihood of Fed rate increases over the next 15 months means that you should jump off the fence now," he says.
Spending could raise rates
There are competing theories to explain why Treasury yields and mortgage rates went up in reaction to Trump's election.
One is that he plans to binge on infrastructure while cutting taxes.
"We are going to fix our inner cities and rebuild our highways, bridges, tunnels, airports, schools, hospitals," Trump said early Wednesday morning in his victory speech.
That's likely to take a lot of government borrowing, and increasing the budget deficit could eventually drive interest rates higher.
And then there's the wall, which could cost billions of dollars. If Mexico doesn't pay for it, that could require even more borrowing.
Default could raise rates
Another theory to explain higher bond yields: In May, Trump was asked whether it would be acceptable for the United States to repay its debts partially instead of fully.
He replied: "I would borrow, knowing that if the economy crashed, you could make a deal."
Maybe foreign investors sold American bonds Wednesday to avoid the risk of not being repaid in full. A bond sell-off makes bond yields go up. Mortgage rates usually follow.
People in the mortgage business expect rates on home loans to move up and down in volatile fashion for a few days or weeks. After that, mortgage rates will rise, but there's disagreement over when that will begin, and how fast rates will go up.
Theories of timing
Sharga believes that foreign investors might continue to buy U.S. Treasuries to take advantage of higher yields than they could collect domestically. That could keep mortgage rates low. He does believe that mortgage rates are likely to rise as the Federal Reserve lifts short-term interest rates gradually.
Brian Koss, executive vice president of Mortgage Network, expects interest rates to rise in the new year.
"You already had a bias toward that, with the economy getting better," he says. "With Trump getting in, that brings in a lot of inflation fears and uncertainty that causes rates to go up."