What is a HomePath mortgage and what does it do?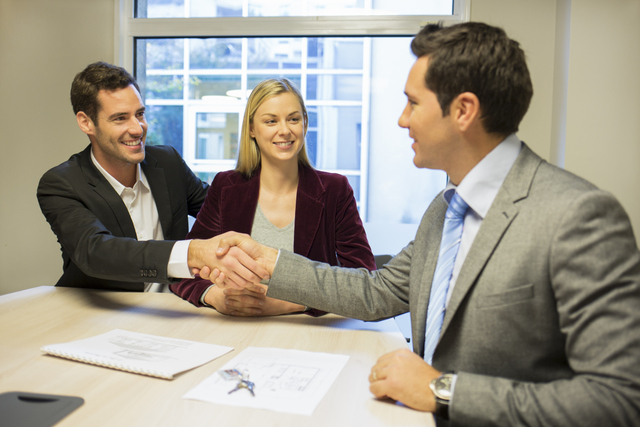 The HomePath Ready Buyer program is targeted to first-timers entering the housing market and is a government-sponsored enterprise.
Potential first-time homebuyers who otherwise thought homeownership was beyond their reach may have a reason to be optimistic, thanks to Fannie Mae.
How HomePath Ready Buyer works
The program gives would-be buyers the opportunity to earn up to 3 percent in closing cost assistance toward the purchase of one of Fannie Mae's HomePath properties, listed on HomePath.com.
The for-sale properties featured on the website are foreclosure homes owned by Fannie Mae.
According to Fannie Mae, the savings could equal up to $4,500 on a home valued at $150,000.
"Closing cost assistance provides a cushion many first-time buyers need to more confidently face the financial responsibilities of homeownership," Jay Ryan, Fannie Mae's vice president of real-estate owned sales, says in a statement.
What sets HomePath apart
HomePath properties have unique characteristics, says Julia Dugger, director of marketing for Fannie Mae. For the first 20 days the properties are on the market, only people who intend to live in one of the homes, rather than purchase it as an investment, are eligible to submit bids.
Prospective buyers first have to purchase and complete a homeownership education course, which costs $75, to become eligible for the assistance. Fannie Mae reimburses the $75 training cost at closing.
Homebuyer education course
The homebuyer course, Framework, is self-directed and exceeds the standards set by the Department of Housing and Urban Development and the National Industry Standards for Homeownership Education and Counseling, according to HomePath's website.
The program was launched in 2013 based on the premise that there's a more effective path to homeownership, says Danielle Samalin, vice president of homeownership initiatives at the Housing Partnership Network, and Framework president.
"We believe that if and when education is as natural a part of homebuying as finding a Realtor, for example, that's when our communities will be strengthened," Samalin says.
Several topics are covered, including:
■ Determining how much house you can afford.
■ How to decide which home to purchase.
■ How to choose the best loan.
■ What to include in your offer.
■ What happens at the closing table.
The course is offered in English and Spanish, takes about four to six hours to complete and is entirely online and mobile-friendly, which appeals to the latest cohort of homebuyers: millennials.