When is the best time of the year to buy a home?
November 20, 2015 - 4:46 pm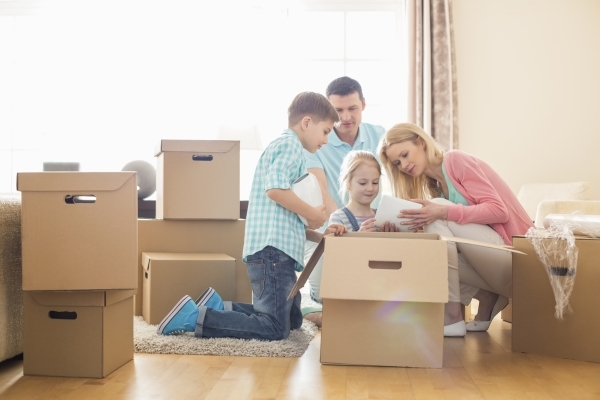 A new study revealed October is the best time of year to buy a home for the lowest price, however, Realtors in Las Vegas said there are plenty of opportunities all year long.
RealtyTrac, a real estate information company that compiles and analyzes real estate data and trends, revealed that October is the best month when buyers can expect the biggest discount.
Since 2000, RealtyTrac has analyzed more than 32 million single-family home and condo sales across that nation. The average October sales price was 2.6 percent below the average estimated full market value at the time of sale, which translates into a savings of $5,000 on a $200,000 home.
Andy Lee, director of sales for PulteGroup's Las Vegas Division, said Southern Nevada is a unique market and offers buyers more time to explore housing opportunities.
"In the Las Vegas market all the time is a good time to buy," he said. "Las Vegas benefits from having great weather almost year round."
Lee said though the summer tends to bring in a lot of people who are looking as they want to settle in before school starts, there's no better time than the present.
"Extremely cold weather in the winter makes it tough for people to make the effort to walk communities and see them firsthand when the weather isn't cooperating," he said. "Right now is a great time to buy despite the typical slowdown because the weather is still good so people can walk around and look."
RealtyTrac also analyzed 109 metro areas and found that 37 of them experienced their best day to buy in September, October and November, while in 44 markets the best day to purchase is during the winter months in December, January and February.
Ivan Sher, a partner in Shapiro & Sher Group with Berkshire Hathaway HomeServices, Nevada Properties, said the luxury market in Las Vegas experiences an uptick in September and October.
"From now until January things quite down a bit but the interesting thing is over the holidays and summer periods when things are desperately quite, people who are out there are ready to buy," he said. "Also, during the summer no one wants to look when it's 110 degrees; it's not much fun."
Sher added that the luxury market is different as the seller isn't often in a rush to sell.
"It's not a need to sell it's an opportunity like a relocation or business move so there doesn't tend to be a specific time of year that's best," he said. "However, we do see a lot of people put their homes on the market after the New Year because they'll include plans to move or buy in their New Year's resolutions."
Forrest Barbee, corporate broker for Berkshire Hathaway HomeServices, Nevada Properties, said there isn't a specific time to get the best deal on a home in Las Vegas.
"There isn't as much seasonality out here as compared to other places where now until May you won't have a lot of sales due to the climate," he said. "We've got a great climate and venue for property sales."
Though Las Vegas' climate isn't a deterrent when buying a home, Barbee said this time of year surrounding the holidays does impact home buying.
"There aren't a ton of people going to open houses this time of year, but you only need one to get a good sale not 100 who are just looking," he said. "I don't believe there's a best time or a bad time to buy. If you're in the market, go for it."
Ann Friedman contributed to this report. To reach her call 702-380-4588 or email Afriedman@reviewjournal.com.