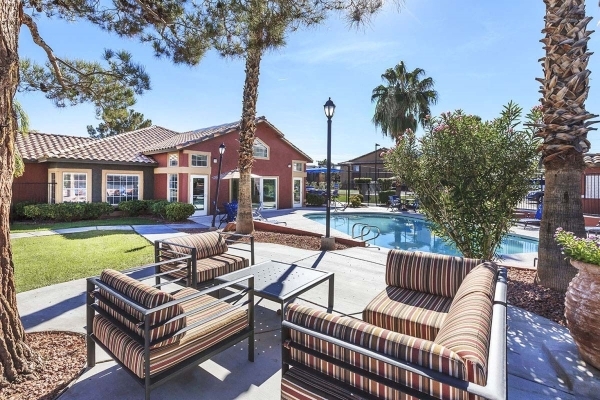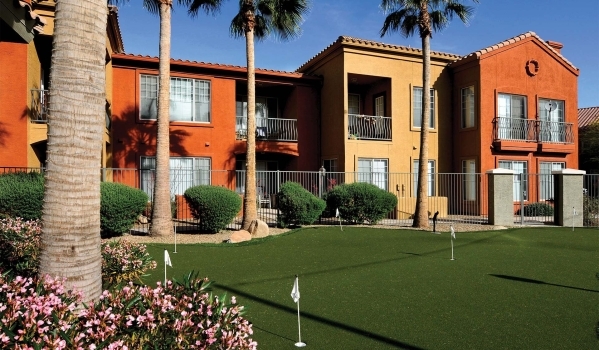 The ConAm Group, a San Diego-based real estate investment, development and services firm, acquired Silver Shadow, a 200-unit apartment community in Las Vegas.
Rob Singh, ConAm president and chief investment officer, said the $22.6 million acquisition, which closed in November 2015, expands the company's multifamily portfolio in Las Vegas.
"We've had a long-term presence owning and operating multifamily units in Las Vegas," he said.
According to Singh, ConAm's history in Las Vegas spans the past 30 years and the company currently owns and operates 7,100 units in Southern Nevada.
"The market has shown positive trends in terms of employment, population, job growth and market fundamentals are very strong," he said. "Therefore, we're looking for attractive investment opportunities where we can capture the market momentum as well as find properties that meet our investment criteria in terms of location, attractiveness and ability to reposition the property."
Silver Shadow, at 8301 W. Charleston Blvd., was 92.5 percent occupied at the time of acquisition. It also has an indoor pool, a rare apartment amenity.
Singh said it was an attractive investment opportunity for ConAm due to its location.
"We felt it was well-located and had a proximity to jobs, the attractive area of Summerlin, an easy access to highways and strong exposure onto Charleston Boulevard," he said. "Also, because of the current positive signs in the local economy we see fundamentals in the Las Vegas market continuing to improve."
According to Singh, ConAm is prepared to make interior and exterior renovations to Silver Shadow.
"We're going to continue to carry out interior renovations by upgrading appliances, fixtures, countertops, flooring and lighting," he said. "On the exterior, we plan to paint, rebrand the property and make additional enhancements to the common area and leasing office."
In addition to its Las Vegas-based acquisition, ConAm also acquired The Greens, a 324-unit apartment community in Chandler, Ariz.
ConAm oversees a nationwide portfolio of more than 50,000 fee-managed and company-owned apartments in metropolitan areas in 12 states.
Contact reporter Ann Friedman at afriedman@reviewjournal.com or 702-380-4588. Follow @AnnFriedmanRJ on Twitter.