150+ things Siri still can't do for you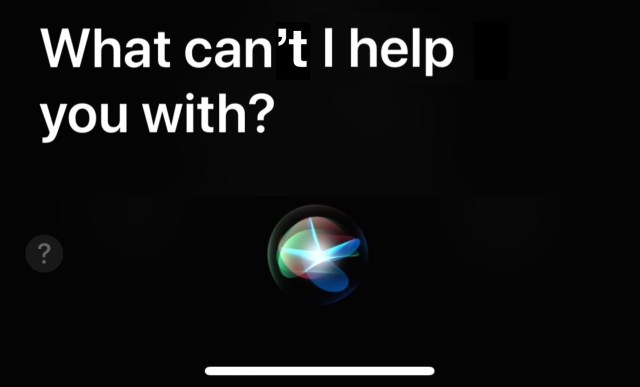 With all her shortcomings, it's come in vogue to inveigh against Siri. But how short has she really come? I was curious why the bodiless voice that seduced us at launch no longer satisfies expectations. So I put Siri to the test and assembled a list of skills one could reasonably expect by now.
Alas, here's a list of more than 150 tasks Siri can't do:
APPS 
Close an app
Close all apps
Force quit an app
Say which app you use the most
Say which apps you haven't used in a specific time period
Add an app to the dock
Show the app switcher
Open the last app used
Open a specific folder
Create a new folder
Delete a folder
Delete an app
Mute notifications from an app
Turn off notifications from an app
APP STORE
Tell you if any apps need to be updated
Update apps
Download an app
Say the highest-rated or highest-grossing game on the app store
Help you redeem an iTunes code
Rate an app
Show you previous app purchases
AUDIO 
Like the last song you played
Create a playlist
Remove a song from a playlist
Show you top songs/podcasts
Buy a song you're listening to outside of Apple Radio
Delete a song
Display all of your songs from a specific artist

 

Play music on multiple speakers
Show lyrics for a song
List your purchased songs
CAMERA
Take a photo
Take a photo in ten seconds
Record a video
Change the resolution of the video camera
Open portrait mode
Turn flash on/off
Turn live photos on/off
CLOCKS 
Set a sleep timer
Set multiple timers at once
Set any timer on a Mac
Set an alarm to music
Turn on/off a bedtime alarm
Change the time
COMMUNICATIONS
Broadcast messages to your HomePods
Make appointments for you
Send feedback to Apple
Show texts from a specific person during a specific time range
Show all Animojis received
Parrot information from messages ("What time did Marcus say he'd call?")
CONTROL OTHER APPLE DEVICES 
Adjust the volume
Turn them on or off
Sending content to them
Adjust brightness
Report on available storage
Report on remaining battery
Download an app
Open an app
Change the wallpaper
Find your device
EMAIL
Show all emails from a specific person
Delete emails
Save photos
HEALTH
Say how many steps you've taken (except on an Apple Watch)
Say your heart rate (except on an Apple Watch)
Tell you your most active day last month
Help you change your organ donor status
Say how long you've spent on your device or all your Apple devices in a specific timeframe
HISTORY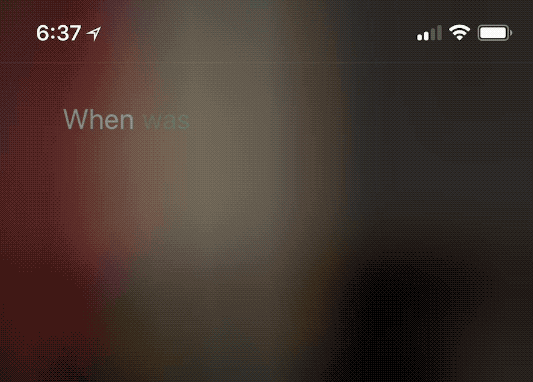 Say how old a celebrity would be if she were still alive
Say what happened on a certain date
Say when previous personal events happened ("When was my last dentist visit? What day did I call mom?")
Say how much a postage stamp cost in a certain year
Read a chapter of the Bible
Say the top song in a certain year
Say the weather in a particular place in the recent past
Say the last thing Apple announced
Say when an Apple product was released
LOCATION & MAPS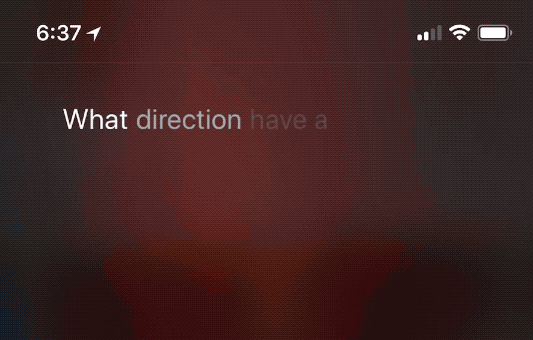 Memorize locations outside of work and home ("Find me a good Mexican restaurant near my church.")
Predict what time traffic will get bad on the way home
Get directions with a stop along the way
Switch between satellite and map view
Track flights
Remind you of the name of the restaurant you were at last week
Show flyover views of specific places
Tell you the direction you've been walking
NEWS
Add a favorite story in the Apple News app
Like a story in the Apple News app
Tell you the news in a specific city
Tell you what the local news is
OTHER TOOLS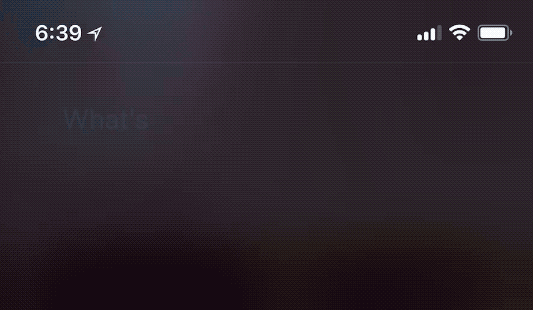 Create a newsletter/resume in Pages
Start a new project in iMovie/Garageband
Start recording a new voice memo
Create a new contact
Update a contact or add a photo
Send your contact information to someone
Turn on/off the flashlight
Show/hide the keyboard
Take a note on the Apple Watch or Apple TV
Share a note, photo, or Apple News story
Delete a note
Change what a reminder says
Tell you the bestselling book at the moment
Open a document
Turn on captions on videos on the iPhone
Control HomeKit devices from a Mac
Remember information for you
Tell you if a surface is level
Where your package from UPS/FedEx is
Say when the sun will rise/set on a future date
PHONE 
Say how many voicemails have not been listened to yet
Change your voicemail greeting
Report a phone call as spam/telemarketer
Initiate calls from HomePod or Apple TV
PHOTOS
Show duplicates
Duplicate media
Make wallpaper
Enter crop mode
Make a photo black and white
Show selfies
Show pictures of a specific person
Delete media
Favorite media
Make a photo brighter
Take a screenshot
Play the last video recorded
Show the last photo taken
Enter video trim mode
PURCHASES 
Advise you on which Mac to buy
Let you make purchases with your voice
SAFARI
Bookmark a site
Show bookmarks
Show tabs
Clear history
Enter/close private browsing mode
SETTINGS
Report how much storage you have left
Get more iCloud storage
Say if your system software is up-to-date
Download the latest system update
Turn True Tone on/off
Start screen recording
Change Face ID
Turn on vibrate mode/ turn off the ringer
Pair with a bluetooth device
Turn on/off orientation lock
Airplay to a certain screen
Show which apps/sites can send notifications
Help you change your passcode/password
SIRI 
Let you change its name
Differentiate between multiple users
Accept multiple requests in one query
Let you create customized responses
Let you choose different voices (not just accent and gender)
Change your default digital assistant service
Match your energy level
Match your volume
Tell you what its latest new feature is
SOCIAL MEDIA
Tell you your latest notification from a specific service
Tell you the latest Facebook post from a specific user
Open a specific user's social media page
Say what is happening in the area today or this weekend
SYSTEM 
Say the model of the device
Say the serial number of the device
Show the dashboard
Empty the trash
Say the speed of the current internet connection
Say the speed of your home internet connection
Save a document
Delete a document
Close a window
Enter sleep mode
Restart
Shut down
TRANSLATIONS
Translate to languages other than French, German, Italian, Mandarin and Spanish
Translate from other languages into English
Translate a conversation in realtime
Translate a video in realtime
Where has Siri failed you? What do you expect from your digital assistant? Send your questions and feedback to hkeely@reviewjournal.com and follow me on Twitter: @HarrisonKeely.