5 must-see technologies on display at NAB in Las Vegas
The National Association of Broadcasters Show started Saturday and runs through Thursday in Las Vegas. NAB is a showcase for emerging technology in broadcasting and media. Here are some of the coolest things I saw:
1. Google Smart Displays
Google's upcoming smart displays are the gadgets at NAB that I covet the most. That's probably because, as a consumer, these are the most realistically attainable products on this list. The devices (manufactured by third parties like LG and Lenovo at first) combine Google's smart voice assistant with a screen that shows your calendar and music when you ask. These are coming this summer for around $200.
2. Video cubes
These video cubes by Yes Tech are mesmerizing. How long until these can be made into custom, smooth shapes? I'm not certain what they're for, but if they can be micro-sized, they'd make incredible toys.
3. Interactive video floor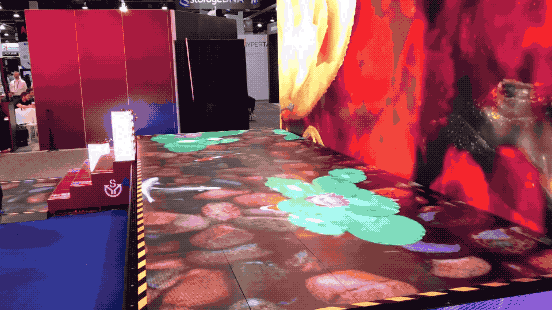 These interactive video floors (again by Yes Tech) are the start of something brilliant for concerts and theatre. It's amazing to see ripples form in the digital water when you take a step. This could also make for the world's best Dance Dance Revolution.
4. Driverless shuttle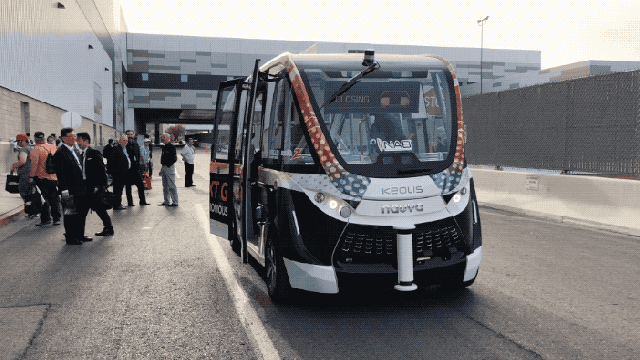 Autonomous vehicles have a flat-out cool factor. (Granted, the one at NAB was on a preset loop with its own lane and rarely faced an obstacle.) The shuttle made for a comfortable ride — especially after seven miles of walking convention halls according to my Apple Watch. The only thing that could have made this better is if it transported visitors between all three convention halls and the parking lots.
5. Crystal LED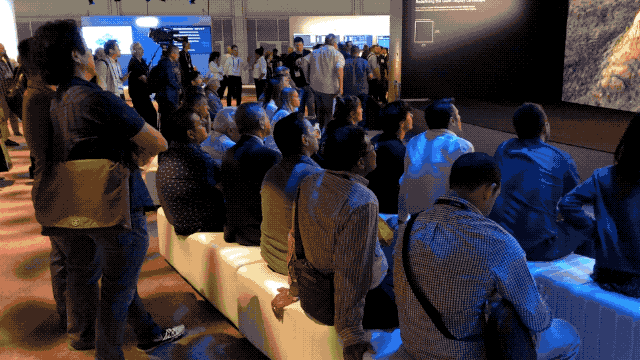 Sony's Crystal LED is absolutely breathtaking. If there's one thing at NAB that must be seen in person, this is it. The entire wall is a screen made from elements as small as a flake of dust, according to Sony's marketing materials. It's so bright and sharp that it may just be the future of cinema. In fact, just like many booths now use flat-screen TVs to catch people's attention, I expect this sort of video wall to become a standard background for booths in the next decade.
What were your favorite things at NAB? Tweet @HarrisonKeely or email hkeely@reviewjournal.com.