Crash victim angry at Nevada agency over missed red flags
January 30, 2017 - 4:30 am
Updated December 8, 2017 - 12:17 pm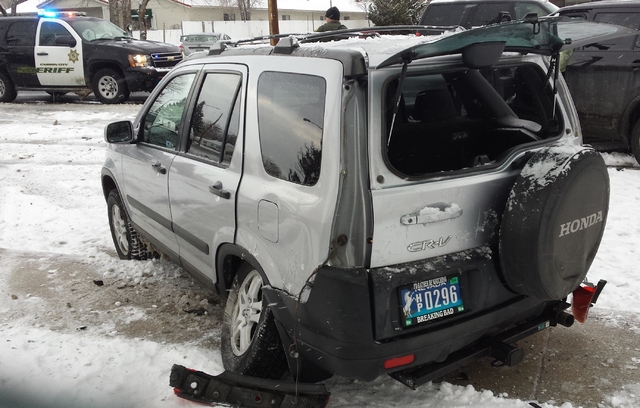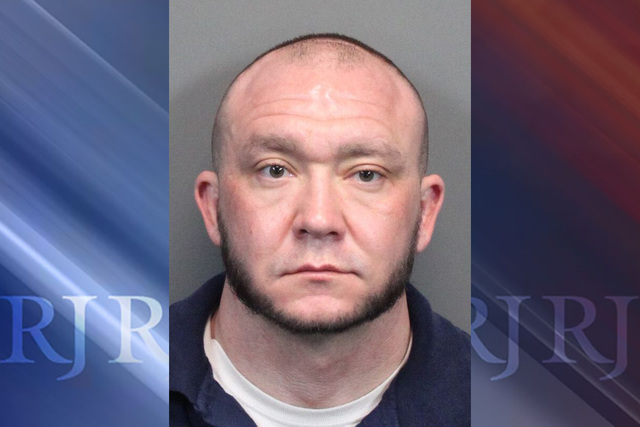 Sherry Stafford had just paid off her car — a vehicle she needed to take her disabled son for treatment — before a repeat drunken driver employed by the Nevada Transportation Authority destroyed it earlier this month.
Stafford, a Virginia City resident, is livid because the state agency allowed the driver, Robert Reasoner, to continue driving a state vehicle after three DUI arrests. She wants to know why the state either ignored or didn't know Reasoner's driving history before the Jan. 5 crash in Carson City.
"It makes me so angry," said Stafford, who used to work for a county agency in Oregon and remembers undergoing extensive background checks. "They had to know."
Stafford's insurance paid only $7,000 for the totaled 2004 Honda CR-V, not enough, she said, to buy a comparably maintained and reliable vehicle. She now has a car payment she wasn't expecting.
Reasoner pleaded guilty twice to drunken driving in 2006 and 2016. He also accepted a plea deal on a reduced charge of reckless driving after police arrested him in 2011 for DUI, court and police records show.
The Carson City Sheriff's Office and the city district attorney are investigating the accident that ruined Stafford's car as another impaired driving incident. Reports say police found medication in Reasoner's state-owned Ford Explorer and he had traces of the prescription sedative Soma in his system.
Stafford has had a tough past several months.
Her 14-year-old son was in a motorbike accident in June and had to have his right leg reattached in a five-hour surgery. She says he has limited use of the leg and hasn't been back to school.
She was using the car to take him to appointments with doctors and to travel from her rural home to a property management office in Carson City where she works as a bookkeeper.
"I don't make much money and am on a budget, so it's going to be a hardship making that monthly payment," Stafford said.
But she concedes that the damage from the accident could have been worse, given that the vehicle was unoccupied when Reasoner hit it.
"I was sitting in the car watching Netflix during my lunch hour," she said. The crash "probably would have killed me" if the accident had happened a couple of hours earlier, she said.
No one was injured in the wreck. But a witness who was sitting in a nearby car said the state sport utility vehicle nearly hit her vehicle.
Stafford said the state hasn't reached out to her and she only learned that a state employee was responsible after the Carson City District Attorney and her insurance company called her Wednesday about the incident. Those calls prompted her to obtain the police report.
Teri Williams, a spokeswoman for the agency that includes the transportation authority, declined to comment, directing questions to the state's risk management department. It did not respond to a request for comment.
Stafford said she has an attorney and expects the state to pay for her new vehicle.
"I'm not going to let this go," she said.
Contact Arthur Kane at akane@reviewjournal.com. Follow @ArthurMKane on Twitter.