Ferraris, jewelry, cash: Las Vegas pot business accused of Ponzi-like scheme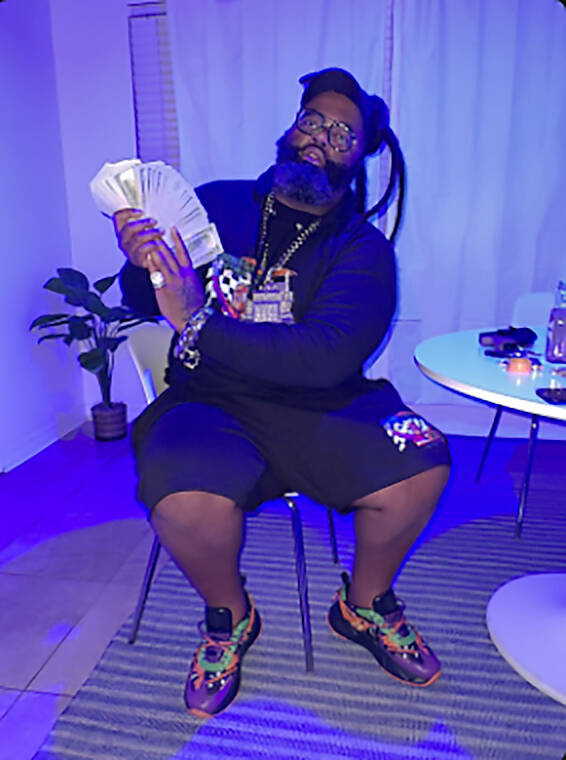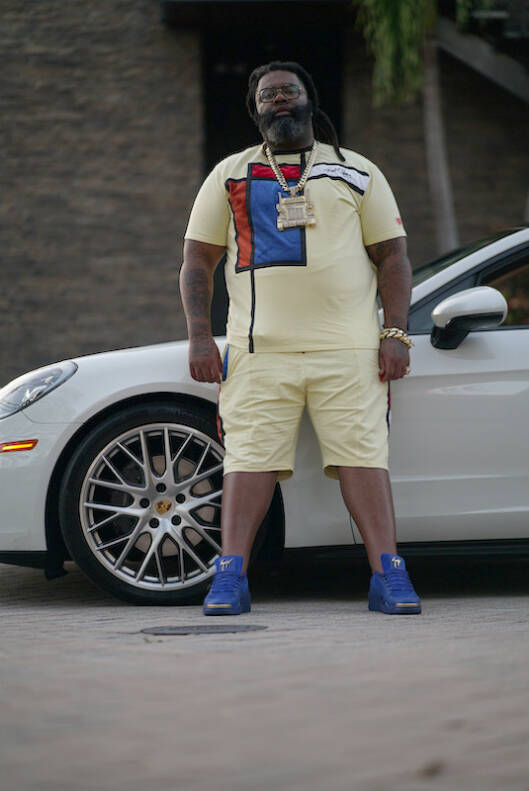 WeedGenics pitchman Max Bergmann showed up at The Venetian in style, with a chauffeured SUV-type limo, to drive a visitor around and pique his interest in a marijuana investment opportunity.
Bergmann took James Dale, of Arizona, to a Las Vegas cultivation facility in the fall of 2020 and showed him grow rooms and a kitchen area where edibles were made. People there seemed to know who Bergmann was, Dale told an investigator, adding that he got free samples during the tour.
Dale and his wife ultimately invested $120,000. But, according to financial regulators, WeedGenics didn't own any cultivation facilities, Max Bergmann was a fake name, and the cannabis company he promoted was a "fraud."
The Securities and Exchange Commission filed court papers in May alleging that WeedGenics raised nearly $62 million from roughly 350 investors since 2019 but ran a "Ponzi-like scheme." It lied about having cannabis facilities and used funds to pay other investors or for personal use, including jewelry, cash withdrawals and luxury cars such as Ferraris, Lamborghinis and BMWs, according to the SEC.
WeedGenics executive Patrick Earl Williams, a rapper known as "BigRigBaby," also spent investor funds on his music career, the SEC said.
Williams' website shows him displaying stacks of cash, holding a giant, partially filled wine glass in one hand and a bottle of cognac in the other and wearing oversized gold jewelry, including a sparkling semi-truck pendant with his "BigRigBaby" moniker on it. His latest album, "Depressed with Money," was released less than two weeks before the SEC announced it had shut down WeedGenics' alleged scheme.
"This was a pretty sophisticated fraud," said Las Vegas attorney David Liebrader, who has represented investors in the company. "It's definitely one of the weirder ones."
No federal criminal charges filed
WeedGenics offered detailed financial statements and even photos of its supposed locations, but it never owned or operated a cultivation facility, SEC court filings show.
On its website, WeedGenics listed its mailing address as being in the Hughes Center office park just east of the Strip and claimed that its products could be found at several Las Vegas-area dispensaries. But one of those retailers told the Las Vegas Review-Journal it never heard of WeedGenics.
Western New England University law professor Jennifer Taub said it's not uncommon for an investment fraud to center on a product or service that doesn't exist.
"It's amazing what people will believe," she said.
The SEC filed its complaint against WeedGenics' corporate entity Integrated National Resources Inc., Rolf Max Hirschmann — Bergmann's real name according to the agency — and Williams in U.S. District Court for the Central District of California. The federal regulator sought civil penalties, disgorgement of "ill-gotten gains" and other actions.
According to an SEC news release, the defendants "used the majority of funds" to make more than $16 million in Ponzi-like payments and to enrich themselves.
Hirschmann and Williams allegedly had "no real company, no product, and no business, yet despite this, they promised investors everything and then delivered nothing," Michele Wein Layne, then-director of the SEC's Los Angeles regional office, said in the release.
No federal criminal charges have been filed against the defendants.
Last month, court-appointed receiver Krista Freitag, principal of E3 Advisors, said in a court filing that the company only had virtual offices such as mailbox locations and that she had recovered about $8 million in cash, 12 cars, six real estate properties and numerous pieces of jewelry and artwork.
The SEC declined to comment for this story. Freitag's firm also declined to comment.
Hirschmann, a resident of Idaho, was the company's investor relations representative, according to the SEC. He had no comment for this story, said his attorney Christopher Hotaling of Nixon Peabody LLP.
Williams, a Florida resident, was chairman and president of WeedGenics' corporate entity, the SEC said.
He could not be reached for comment. The case docket does not show any attorneys for Williams, and he did not show up for a deposition with the SEC this spring.
'All of this was a sham'
Liebrader first heard about WeedGenics a year ago from the son of an elderly woman who invested $1 million in the business. The son had hired a private investigator to look into the people behind the company, but the P.I. was coming up empty.
WeedGenics' website — now home to information on its receivership — touted its cultivation, manufacturing and distribution capabilities. It also named its leadership team and their responsibilities, and cited the marijuana market's "explosive growth."
The site also claimed that its products included cannabis flower and edibles such as gummies, caramels and brownies, and that they could be found at Planet 13, NuWu Cannabis Marketplace and several other dispensaries.
A Planet 13 representative told the Review-Journal that it wasn't aware of having carried WeedGenics products.
NuWu spokesman Tom Nieves said no one there had ever heard of the brand.
WeedGenics told prospective investors that its 52,000-square-foot facility in Las Vegas generated annual revenue of $18 million and that its new facility in Adelanto, California, would measure 150,000 square feet and boost the company's annual revenue to $54 million, according to the SEC.
It also indicated it had the required licenses and permits for its facilities, but "all of this was a sham," the agency said.
A database for Nevada's Cannabis Compliance Board shows no licenses for the defendants.
"The fact that no regulator — neither state nor local — has any record of INR and its purported Las Vegas and Adelanto cultivation facilities demonstrates the company is a fraud," the SEC said in a court filing.
'Let's grow this weed … and YOUR investment!!'
Before the SEC action, WeedGenics was not shy about issuing press releases on its supposed progress and operations.
It said in 2021 that it was opening a high-tech cultivation facility in Adelanto, and it later thanked its "current and future investors for their continuing support, confidence, and above all, trust."
WeedGenics also said early last year that it was expanding into Oklahoma's medical marijuana market, claiming it broke ground there on the first of 10 buildings that would span 15,000 square feet apiece.
Oklahoma Medical Marijuana Authority records do not show that WeedGenics or its corporate entity were issued a cannabis license, authority spokesman Michael Kimball told the Review-Journal.
WeedGenics also offered encouragement to investors, as seen in emails enclosed in the SEC case.
Bergmann reported in March 2021 that phase one of the California facility was harvesting its first crop, and that further expansion was on the way.
"March Madness? Why not! Let's grow this weed, the company, and YOUR investment!!" he wrote.
Last year, he touted further progress at the California complex.
"If you are even thinking about increasing your portfolio, the time is NOW!" he wrote.
Some investors described their experience in SEC depositions.
Dale told the agency that he and his wife visited Las Vegas in October 2020 after INR emailed her a marketing solicitation. They were picked up by a chauffeur and a man with a "Colgate smile" and "great sales pitch," and they visited a cultivation facility and a dispensary, a transcript enclosed in court records shows.
Dale would not comment for this story.
Cooperating with SEC
In early summer of 2021, Justin Konikow, of California, learned about INR, which was "promising investors large returns in exchange for loaning the company money" that it claimed would be used to build a cannabis facility in Adelanto, according to court papers his attorney Liebrader filed this summer.
Hirschmann invited Konikow to visit what he claimed was the company's Las Vegas cultivation facility, which "in reality" was owned and operated by a cannabis firm named Qualcan, according to Konikow's lawsuit against the actual operator.
In that lawsuit, filed in Clark County District Court, Konikow alleged that Hirschmann picked him up and took him to the cannabis facility, located off Sunset Road near Valley View Boulevard. They entered the complex without an ID check, and workers greeted his guide as "Max," according to the complaint.
During the tour, Hirschmann told his guest that INR owned and operated the facility and that the staff who greeted him were INR employees, the lawsuit alleged, adding Konikow was offered edibles to take home.
Soon after the tour, Konikow invested more than $1.2 million with INR, "all of which is now lost" because of the receivership, the suit claimed.
Qualcan said in a statement provided by its legal counsel at Christiansen Trial Lawyers that the company was "a victim," is "continuing to cooperate with the SEC during its investigation" and is "investigating a potential lawsuit to bring against those responsible."
The statement said the company "vehemently denies" ever allowing Hirschmann, or any unauthorized personnel, to give tours of its facility. Qualcan also "never had any dealings or interactions" with Hirschmann and has no connection with his businesses, the statement said.
During a deposition in late May, Hirschmann refused to tell the SEC his occupation, any jobs he had in the past five years, or whether he had any income or investments, a transcript shows.
He also declined to say whether he would comply with a court order, how he first got involved with INR — and whether he lied to investors about his own name.
Contact Eli Segall at esegall@reviewjournal.com or 702-383-0342. Follow @eli_segall on X. Segall is a reporter on the Review-Journal's investigative team, focusing on reporting that holds leaders, businesses and agencies accountable and exposes wrongdoing.