Henderson constable indicted, faces 5 felony counts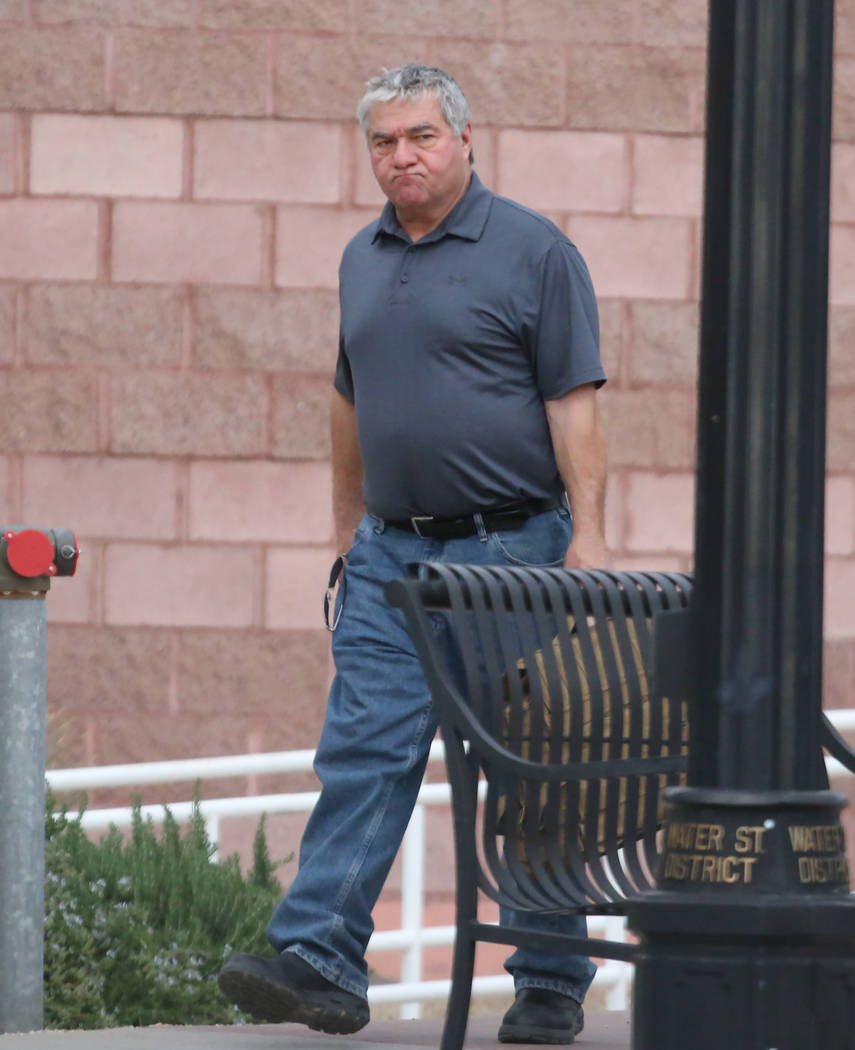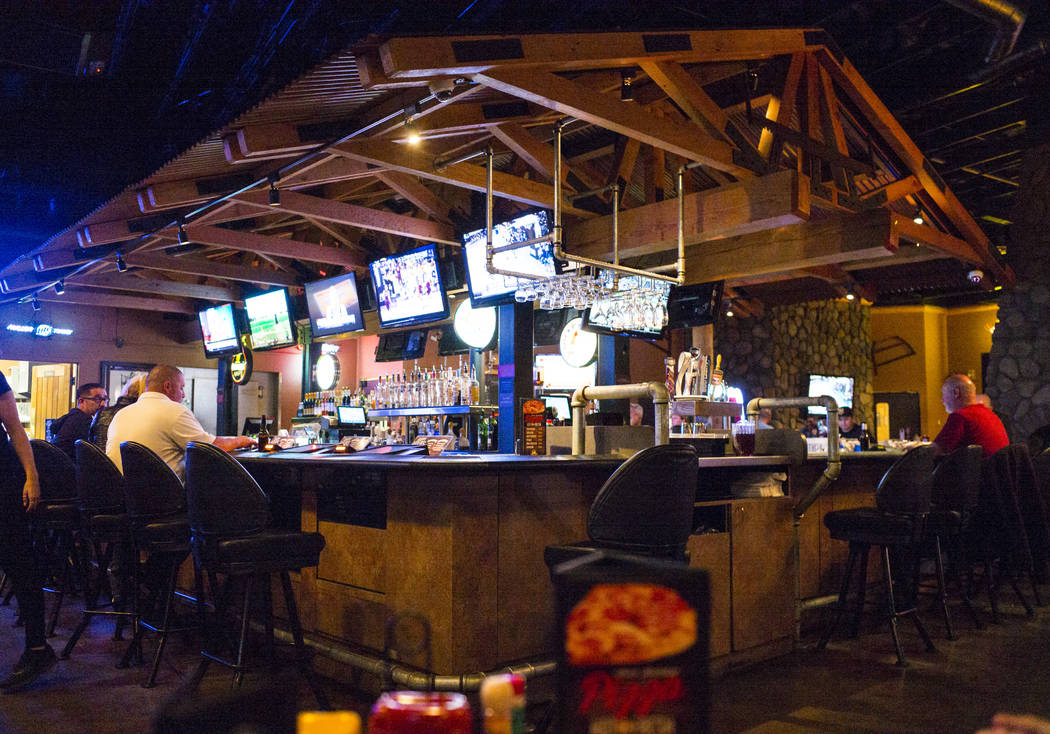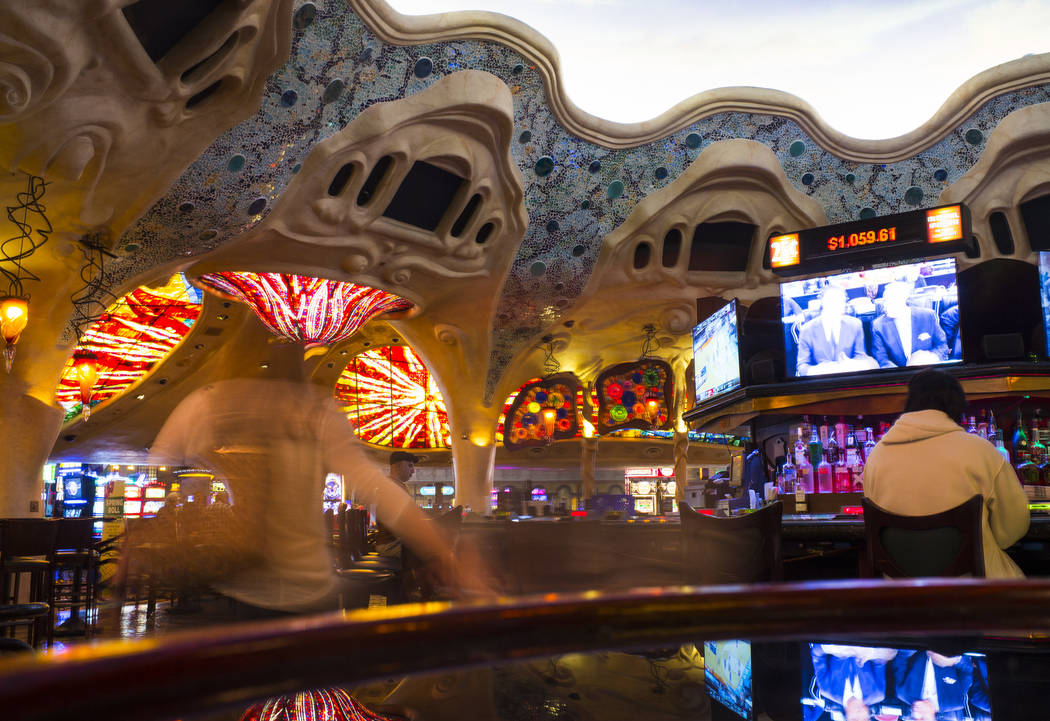 A Clark County grand jury indicted Henderson Constable Earl Mitchell on five felony counts Thursday after a Las Vegas Review-Journal story questioned his spending of county money.
Mitchell, 61, faces four counts of theft and one count of fraudulent appropriation of property by a public officer. The grand jury determined that he likely misused about $82,000 in county funds for his own use, records show.
That amount is similar to what the Review-Journal found in March based on records that showed Mitchell wrote himself about $70,000 in checks and withdrew thousands more at casinos and video poker bars. He also used county funds to travel to cities where his children live.
The thefts happened over four years starting in 2015 and ending in March, Chief Deputy District Attorney Jay P. Raman told Judge Douglas Herndon.
"The media made the matter public and he stopped," he said.
Herndon issued an arrest warrant and set bond at $40,000.
Mitchell's attorney Dayvid Figler said there was no theft because Mitchell was entitled to use all fees his office collected as he saw fit.
"This indictment is a money grab by the county being pursued by a District Attorney's office," Figler wrote in an email. "We look forward to moving to disqualify the DA, and calling county management and officials to the witness stand to expose this unlawful overreach and attempt to eliminate constables offices through the criminal process by the DA and their client Clark County."
Spending questions
In 2015, county commissioners expressed concerns about the salaries Mitchell and the North Las Vegas constables were paying themselves and removed financial authority from the offices. The constables now send all payments for their work serving legal papers and eviction notices directly to the county. Those constables then request money to pay deputies.
But records show Mitchell requested tens of thousands of dollars for deputy pay over two years that wasn't paid to his staff.
In 2016 and 2017, Mitchell wrote himself about $72,000 in checks from those funds without justification or approval from county officials. He also withdrew $9,000 in cash from the account, including more than $1,200 at casinos and video poker bars, records show.
The bank statements Mitchell provided the Review-Journal were heavily redacted with nearly half of the 762 entries blacked out because he said they were personal expenses he had reimbursed. About $49,000 in cash was deposited in the Henderson Township accounts but it's not clear where that money originated.
Police raid
In March, as the Review-Journal was about to publish the story, Mitchell withdrew from his re-election bid, citing family issues. He is scheduled to leave office at the end of the year.
In June, police raided Mitchell's house and constable office, seizing computers, documents, cancelled checks, bank statements and freezing two township accounts where the county sent Mitchell money to pay his deputies. Police suspected the property was used for theft, embezzlement, unlawful use of public money and misconduct of a public officer, the search warrant said.
Three months later, police filed for forfeiture of $8,413 from those accounts. The money will be sent back to the county's general fund.
Hefty salary
Mitchell, who took over the Henderson constable's office in 1995, received $125,000 in pay last year and about $60,000 in annual pension payments earned in his prior job as a Henderson police officer.
In 2014, the county set the salary for Henderson and North Las Vegas constables after commissioners raised questions about how much the officials were paying themselves.
After removing much of Mitchell's oversight of constable finances, Clark County had not audited the office's spending since 2015. The Review-Journal story prompted officials to ask for an audit, which was released in October. It found the same irregularities as the newspaper investigation.
The report showed that Mitchell requested nearly $86,000 more for salaries than he paid staff, and auditors determined that about $66,000 of county money was apparently spent on personal items.
"By combining business and personal funds in one account, the Henderson Constable could bypass internal controls over purchasing," auditors wrote.
Auditors said Mitchell refused to provide any documentation or cooperate with the audit, and he told the Review-Journal that his attorney was reviewing the findings.
If convicted, the punishment for theft is a maximum of 10 years in prison and the appropriation charge carries a maximum sentence of four years.
Contact Arthur Kane at akane@reviewjournal.com or 702-383-0286. Follow @ArthurMKane on Twitter.