Las Vegas auto dealer nearly a victim of real estate theft scam
Updated August 17, 2023 - 10:53 am
Las Vegas auto dealer Jim Marsh has seen all kinds of scams during the decades he has been selling cars.
But the 89-year-old owner of Kia and Jeep/Chrysler dealerships on Centennial Parkway recently experienced a first in his career: Someone impersonated him to try to sell his real estate.
A title company mailed him paperwork in March that showed his land in Grand Junction, Colorado, was being sold. The property had been listed that month for almost $900,000 and quickly found a buyer.
This was all news to Marsh, who stopped the deal — only to find out later that a scammer tried to list the plot with a second real estate agency.
Investigators never learned who was behind it all but tracked the fraudster to Nigeria, he said.
"There are so many scams going on," Marsh said. "You never think of yourself as being one of them."
He isn't alone. Fraudsters are increasingly trying to sell people's land behind their backs, including in Nevada. The brazen scams are often thwarted but have garnered attention across America's real estate industry, the Las Vegas Review-Journal recently reported.
Posing as the actual owners, fraudsters often contact real estate agents to put properties up for sale. They avoid face-to-face communication, price the land below market value to drum up immediate interest and prefer cash buyers. They're also known to use fake IDs.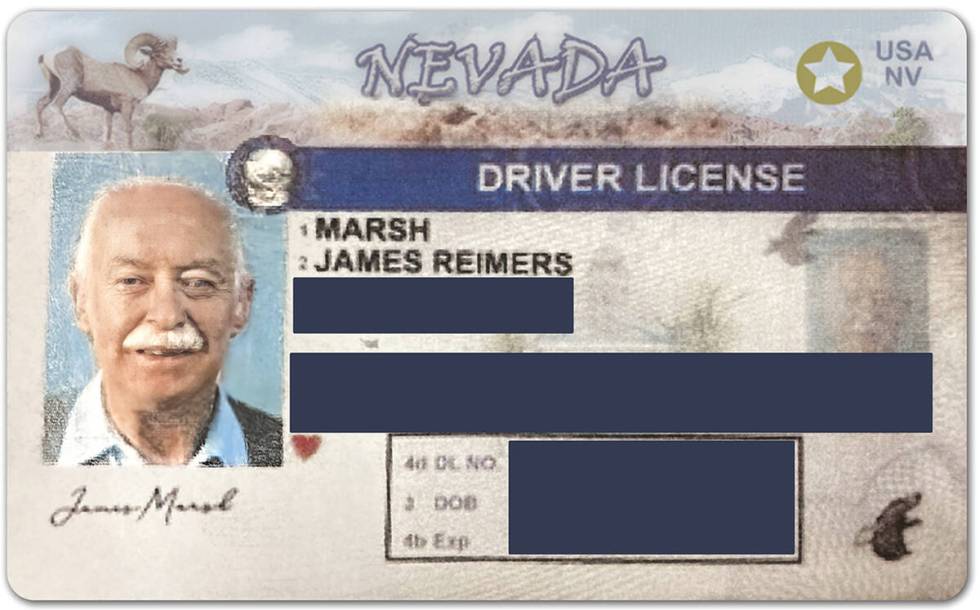 In Marsh's case, the scammer used a Nevada driver's license with Marsh's name and date of birth. But the signature on the ID wasn't his, the address was his daughter's house, and the photo wasn't of Marsh.
'Let's get creative!'
Marsh, who opened his first Las Vegas auto dealership in 1971, acquired roughly 40 acres of land in Grand Junction in the 1990s. He planned to build an auto auction facility there but never did.
He tried to sell the property for nearly $5 million in 2013 but pulled the listing the next year, according to Zillow. He still wants to sell it — but for much more than the $899,000 the fraudster sought.
As seen on Zillow, the property went up for sale on March 10 with an enticement for further price breaks.
"Let's get creative! Seller will consider a discount for cash," the listing declared.
Ray Rickard, an agent with Re/Max 4000 in Grand Junction, worked on the transaction. He said someone claiming to be Marsh called his company's office to put the land up for sale. The caller had a 702 phone number, sounded elderly and had an email address that seemed like it belonged to the real owner, he told the Review-Journal.
Rickard never met the client in person, but that's not unusual, he said. Buyers and sellers can easily conduct transactions remotely by emailing documents, signing electronically and wiring funds.
A buyer went under contract to purchase Marsh's site less than a week after it was listed. Land Title Guarantee Co. informed Marsh about the pending sale in a letter dated March 24.
"If you believe this is an error please contact me immediately as someone may be attempting to sell your property," it said.
'I got a little nervous'
Marsh — who shared the letter with the Review-Journal — didn't know what to think. He called the title company, and a woman who answered told Marsh she had suspicions it wasn't a legitimate deal, he said.
Land Title Guarantee spokesperson Ali Rothman declined to comment because of a policy it maintains to protect customer information. She sent a link to an alert about seller-impersonation fraud.
Law enforcement investigated the fraudulent sale. Rickard said they wanted to string the seller along to learn more about the scammer.
"I got a little nervous," he said.
The deal was quashed, but it wasn't the only attempted sale of Marsh's land.
Rachel Young, an agent with eXp Realty in Grand Junction, got in touch with someone through a lead-generation service who wanted to list a tract of land in the city as soon as possible. He claimed he lived in Las Vegas and had a driver's license for Jim Marsh, she said.
They communicated by text message. He was hesitant to speak with her on the phone, but when he did, he had what sounded like an Indian accent, she said.
U.S. Secret Service financial investigator Stephen Dougherty said there are believed to be multiple, unconnected groups behind these types of scams.
"We've seen it all over the place," he said.
When Marsh first learned his land was being sold, he called Las Vegas private investigator Scott Hunter, a former FBI special agent who for years worked mortgage fraud and other white-collar crime cases.
Hunter was already looking into a seller-impersonation fraud involving land in Laguna Beach, California. In that case, scammers also presented driver's licenses with the real owners' identities but with the wrong photos.
"People are willing to go to great lengths to pull these scams off," he said.
Contact Eli Segall at esegall@reviewjournal.com or 702-383-0342. Follow @eli_segall on X. Segall is a reporter on the Review-Journal's investigative team, focusing on reporting that holds leaders, businesses and agencies accountable and exposes wrongdoing.