Las Vegas marijuana business faces criminal investigation, court records say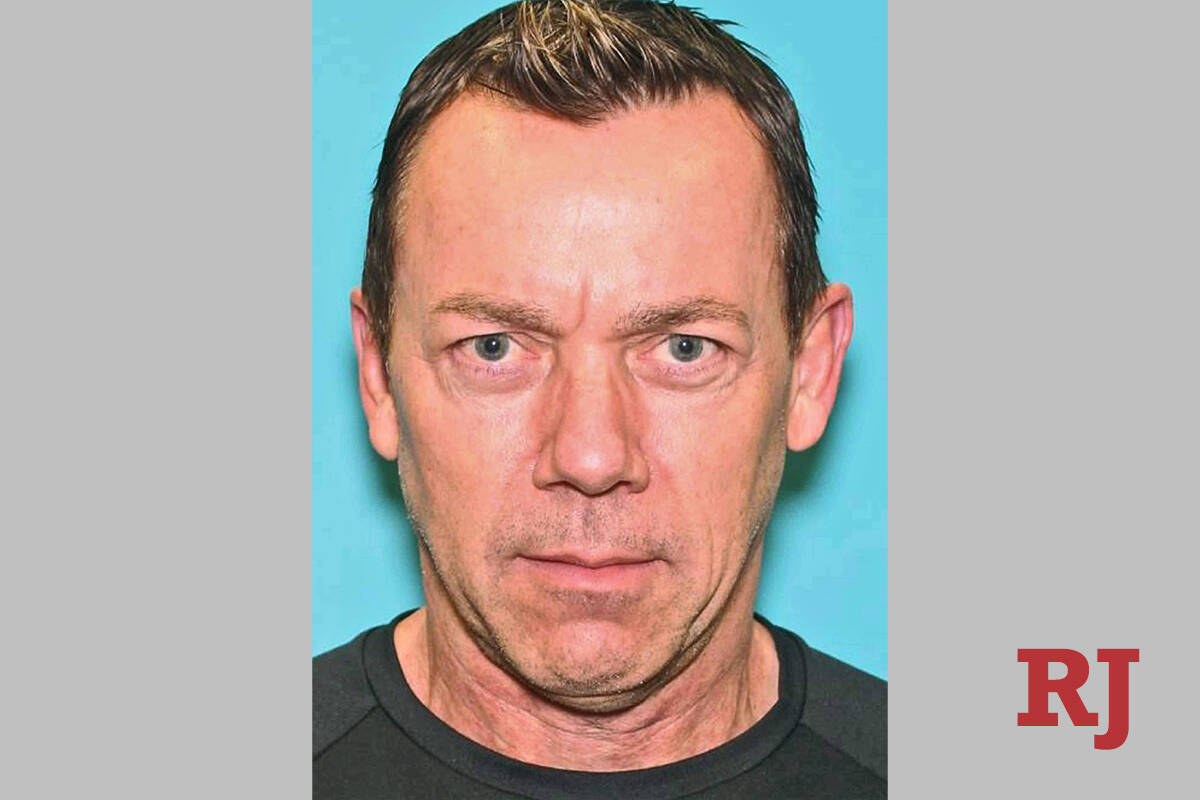 Federal law enforcement is investigating an alleged Las Vegas marijuana investment fraud, and an executive at the center of the case wrote an apparent letter of confession about the scheme, court records show.
The U.S. attorney's office for the Central District of California is conducting a criminal investigation into the events described in a financial regulator's lawsuit against cannabis firm WeedGenics, its pitchman Rolf Max Hirschmann and executive Patrick Earl Williams, according to a recent court filing by Hirschmann's attorneys.
The lawyers did not provide any details about the criminal probe in their Sept. 14 filing, including its scope or targets. But they said the investigation has "severely limited" Hirschmann's ability to participate in the Securities and Exchange Commission's civil case alleging a Ponzi-like scheme.
Hirschmann's attorneys, in the same filing, enclosed an email from Williams that included the apparent letter of confession, which stated that his employees and others did not know that the company had no cannabis operations.
"I never imagined this would get as far as it has," Williams' letter said. "This was all a plan to raise money and get started in the weed business, and it just went the wrong way."
Hirschmann's lawyers with Nixon Peabody LLP and the U.S. attorney's office declined to comment for this story. Williams could not be reached for comment.
'Confessed to my crimes'
The court filings add further drama to a case involving claims of brazen fraud and lavish spending.
WeedGenics raised nearly $62 million from investors but allegedly lied about having cannabis facilities and used funds to pay other investors or for personal items like jewelry, cash withdrawals and luxury cars such as Ferraris and Lamborghinis, according to the SEC.
The federal agency filed its complaint against Hirschmann, Williams and WeedGenics' corporate entity Integrated National Resources Inc. in California in May.
Hirschmann used a fake name — Max Bergmann — when dealing with investors, and Williams, a rapper known as "BigRigBaby," was chairman and president of INR and spent investor funds on his music career, the SEC alleged.
In the filing that disclosed the criminal probe, Hirschmann's legal team sought an extension of time for their client's family to keep staying in two homes in Idaho and using two BMWs. The properties and cars were supposed to be turned over to the court-appointed receiver by Sept. 20.
Hirschmann's attorneys also argued that Williams' Sept. 4 email undermined the SEC's case.
In the email, sent to lawyers involved with the case, Williams said he met with the Department of Justice, federal agents and the SEC in late August and "confessed to my crimes."
Williams outlined his fundraising efforts for the marijuana venture and acknowledged that he claimed to have a successful cannabis company before everything fell apart in May.
"I have never done anything like this before in my life, and am giving myself up in an attempt to right a wrong," Williams' letter said. He also requested a public defender, noting that all of his assets are frozen.
SEC attorneys replied in court papers that Williams' email was an unsworn, unverified statement.
Attorneys for court-appointed receiver Krista Freitag responded that Hirschmann had destroyed company records and interfered with the receiver's ability to recover assets.
They also argued that Williams had provided inconsistent and contradictory details of what happened.
Las Vegas links
U.S. District Judge John Holcomb on Monday denied Hirschmann's request to use the cars and Idaho homes longer.
Among other issues, he cited Hirschmann's "lackadaisical approach" to helping the receiver and the "prolific documentation of false and misleading statements that Hirschmann repeatedly made to investors."
The case has close links to Southern Nevada. WeedGenics claimed to have a cultivation facility in Las Vegas, the SEC said, and listed its mailing address as being in the Hughes Center office park just east of the Strip.
WeedGenics' website also claimed its products could be found at several Las Vegas-area dispensaries — but one of those retailers told the Las Vegas Review-Journal that it never heard of the company.
Contact Eli Segall at esegall@reviewjournal.com or 702-383-0342. Follow @eli_segall on X. Segall is a reporter on the Review-Journal's investigative team, focusing on reporting that holds leaders, businesses and agencies accountable and exposes wrongdoing.