LVCVA boss gearing up to announce retirement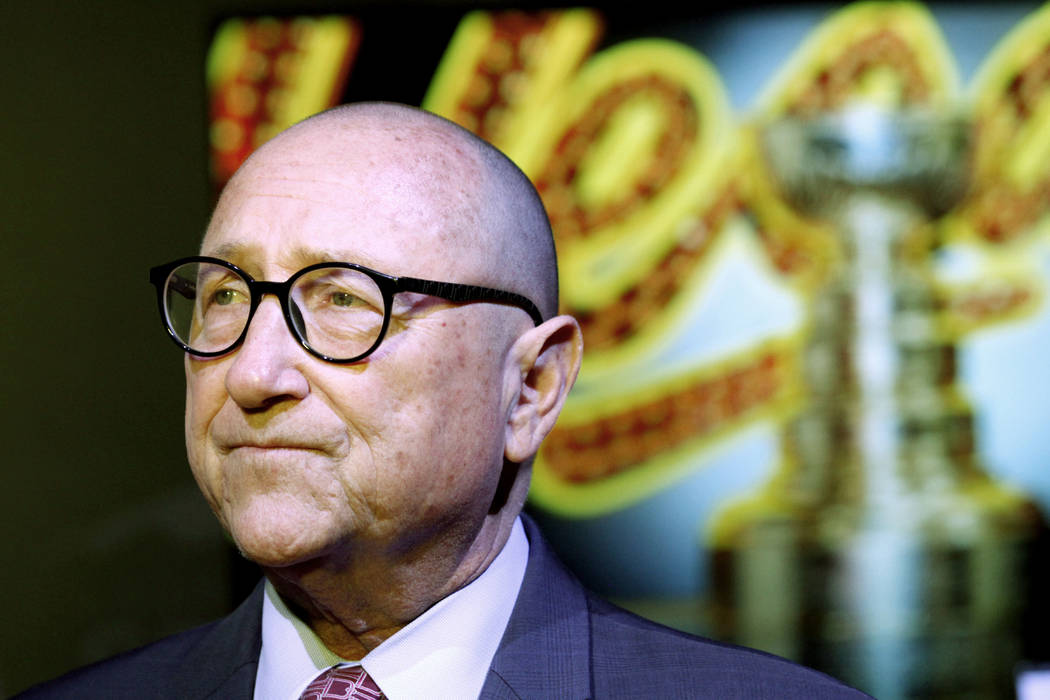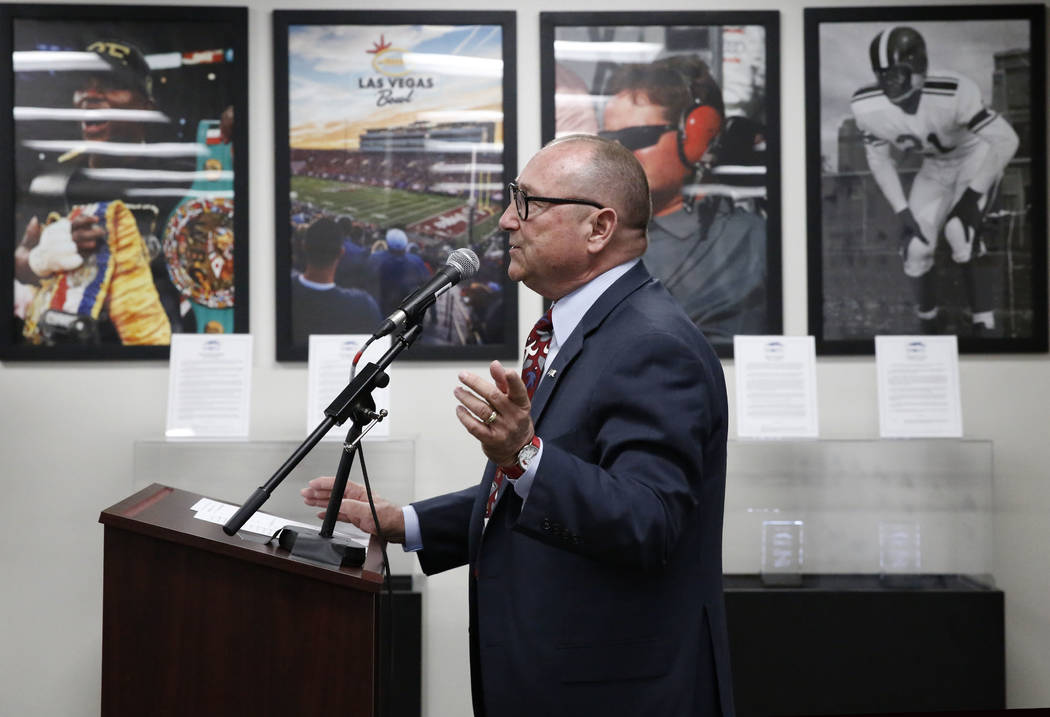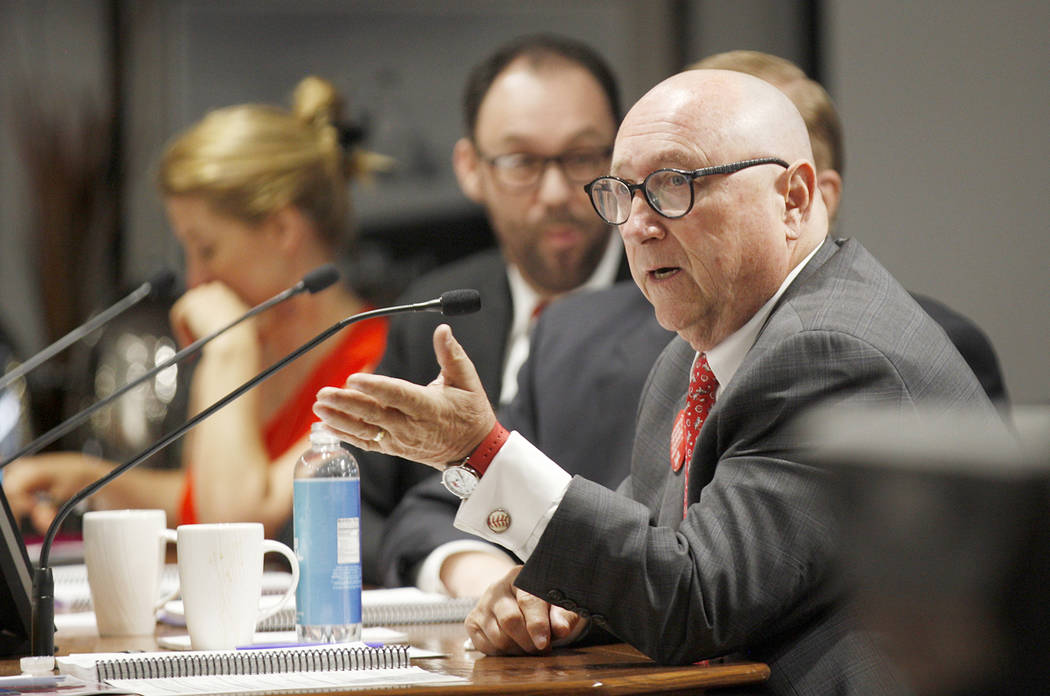 Las Vegas Convention and Visitors Authority CEO Rossi Ralenkotter is preparing to retire, a close friend of Ralenkotter's has told the Las Vegas Review-Journal.
The disclosure comes after a year of battling cancer and criticism of the agency's misspending and cozy relationships with board members.
Ralenkotter, 71, who has headed the high-profile tourism agency since 2004, has discussed stepping down with his family and convention authority board members and could make an announcement within a couple of weeks, the friend said.
Ralenkotter declined to comment, but convention authority spokeswoman Jackie Dennis issued a statment saying, "As is well known, the LVCVA has gone through extensive succession planning for three years. We are not announcing any further steps to the succession plan at this time."
Earlier this year, Ralenkotter learned he was cancer-free after a yearslong fight with the disease and began considering life without the pressures of running the publicly funded convention authority, said his friend, who asked to remain anonymous.
It is unclear whether Ralenkotter wants to retire soon or at a later date.
"The timing is difficult to gauge because there are a lot of details that need to be worked out, like coordinating a transition," the friend said. "While he personally is prepared, his commitment to the organization will dictate the process."
Ralenkotter consulted an attorney to ensure he receives a proper financial package when he leaves, sources said.
As recently as two months ago, Ralenkotter publicly told board members he wanted to stay on the job until January 2021 to witness the opening of a 600,000-square-foot exhibition hall at the Las Vegas Convention Center.
"He said he'd like to see it through," said North Las Vegas Mayor John Lee, who is a board member. Lee said he has not heard talk of Ralenkotter's imminent retirement.
The convention authority has been bracing for Ralenkotter's departure since 2015, when it brought in a national consulting firm to help overhaul its leadership structure and create a succession plan. In January, the authority hired Steve Hill, a former director of the Nevada Governor's Office of Economic Development, as its president and chief operating officer.
Hill, a likely choice to succeed Ralenkotter as CEO, could not be reached for comment. Clark County Commissioner Lawrence Weekly, who chairs the convention authority board, did not return phone calls.
Ralenkotter, who has held several positions at the agency over a span of 46 years, earned nearly $900,000 last year in salary, bonus and benefits while overseeing more than 500 employees.
His tenure at the helm has been marked by unprecedented tourism growth turning Las Vegas into a top worldwide destination.
Under his leadership, the convention authority has become one of the most powerful public agencies in the state, with an annual $251 million operating budget, mostly from hotel room taxes. Its 14-member board includes prominent elected officials and casino heavyweights.
But the authority also has been criticized over the years for excessive spending.
Lavish expenses
A Review-Journal investigation has questioned the agency's recent spending and perks for board members.
In April 2017, the newspaper's review of financial records over three fiscal years showed lavish expenses on high-end entertainment, gifts for employees and first-class trips overseas for board members.
The newspaper also found convention security officers were providing rides to Ralenkotter and former Las Vegas Mayor Oscar Goodman, who was paid $72,000 a year to serve as the agency's tourism ambassador. Goodman is a former board chairman, and his wife, current Las Vegas Mayor Carolyn Goodman, sits on the board.
Other records revealed lax controls over iPads, speakers and other warehouse items handed out as gifts.
Independent auditors disclosed in April that Ralenkotter used $17,152 in Southwest Airlines cards for personal travel for himself and his family. Weekly, the board chair, used $699 in Southwest cards for a trip with his daughter.
The convention authority board approved several recommendations May 8 to curb gift card abuse, including storing the cards under lock and key, requiring written approval of any card requests and recording receipts.
Afterward, Audit Committee Chairman Bill Noonan told the Review-Journal additional measures may be needed to tighten travel policies within the agency.
"We're not done," said Noonan, who earlier had publicly reprimanded Ralenkotter over his poor judgment in the gift card scandal.
Abuses found
New issues could surface at the board's June 12 meeting, where auditors are hoping to present a final report.
A lack of internal controls over the gift cards, which were circulated within the agency between 2012 and 2017, led to their misuse for personal travel, auditors concluded.
Authority financial executives learned about the cards in February 2017, but the agency did not report them to the board until February of this year, after the executives confronted Ralenkotter about his personal use. Ralenkotter informed Noonan, who ordered a review of the practice.
The Review-Journal had requested employee gift and travel records months before the gift card disclosure in 2017, but the authority did not provide any records of the airline cards. It maintains there was no process in place at the time to track use of the cards.
Both Ralenkotter and Weekly took responsibility for their actions and repaid the money to the convention authority. Employees are no longer allowed to use airline cards for personal trips.
Ralenkotter, the convention authority's longest-tenured employee, began his career with the agency in 1973 as a research analyst and worked in other administrative and executive roles before becoming CEO. He succeeded the late Manny Cortez, a former influential Clark County commissioner.
In one of his first moves at the helm, Ralenkotter launched the authority's "What happens here, stays here" advertising campaign, widely regarded as one of the most successful destination marketing efforts in tourism history.
But the campaign was not without controversy. Without telling the board, Ralenkotter sold the rights to the valuable slogan for $1 to R & R Partners, the advertising agency that created it. Amid the subsequent scandal, R & R returned the rights to the authority.
More recently, Ralenkotter spearheaded the start of the $1.4 billion Las Vegas Convention Center District expansion and renovation project, which includes a new exhibition hall, set to open just before the arrival of the massive CES trade show in January 2021.
Ralenkotter, a Bishop Gorman High School graduate who earned a master's degree in business administration from UNLV, has won several national tourism industry awards for his convention authority leadership.
He was inducted into both the U.S. Travel Association's Hall of Leaders and the Destination Marketing Association Hall of Fame in 2014. Earlier this year, Ralenkotter became a member of the Southern Nevada Sports Hall of Fame.
The Review-Journal is owned by the family of Las Vegas Sands Corp. Chairman and CEO Sheldon Adelson. Las Vegas Sands Corp. operates the Sands Expo and Convention Center.
Contact Jeff German at jgerman@reviewjournal.com or 702-380-4564. Contact Richard N. Velotta at rvelotta@reviewjournal.com or 702-477-3893. Contact Arthur Kane at akane@reviewjournal.com or 702-383-0286. Follow @JGermanRJ, @RickVelotta and @ArthurMKane on Twitter.