LVCVA misuse of airline gift cards widens
Updated June 8, 2018 - 9:04 pm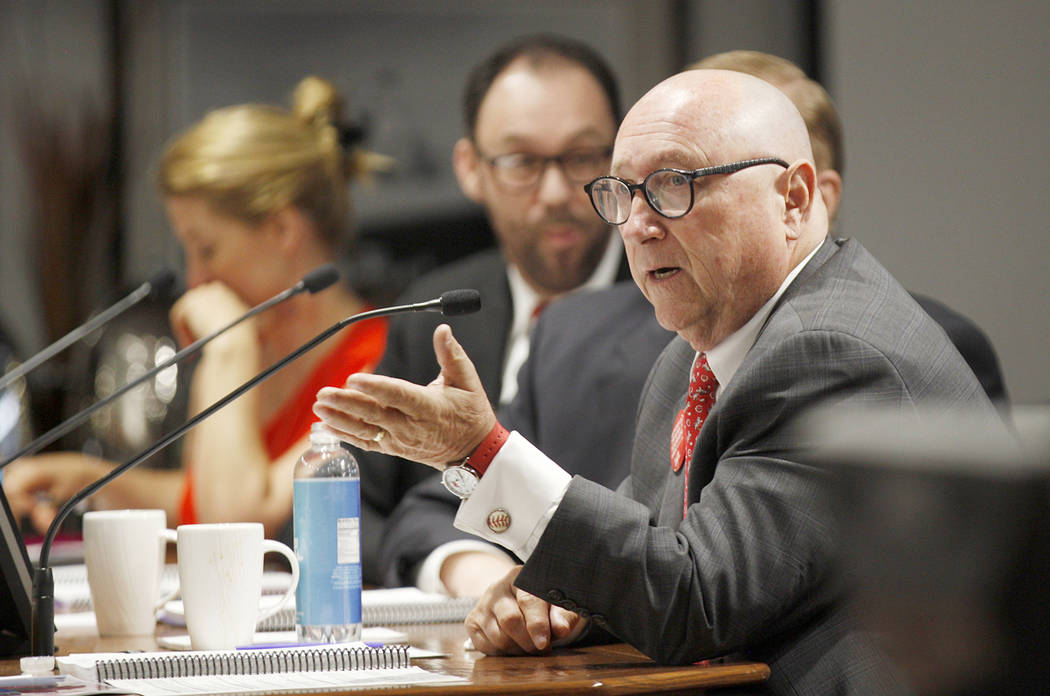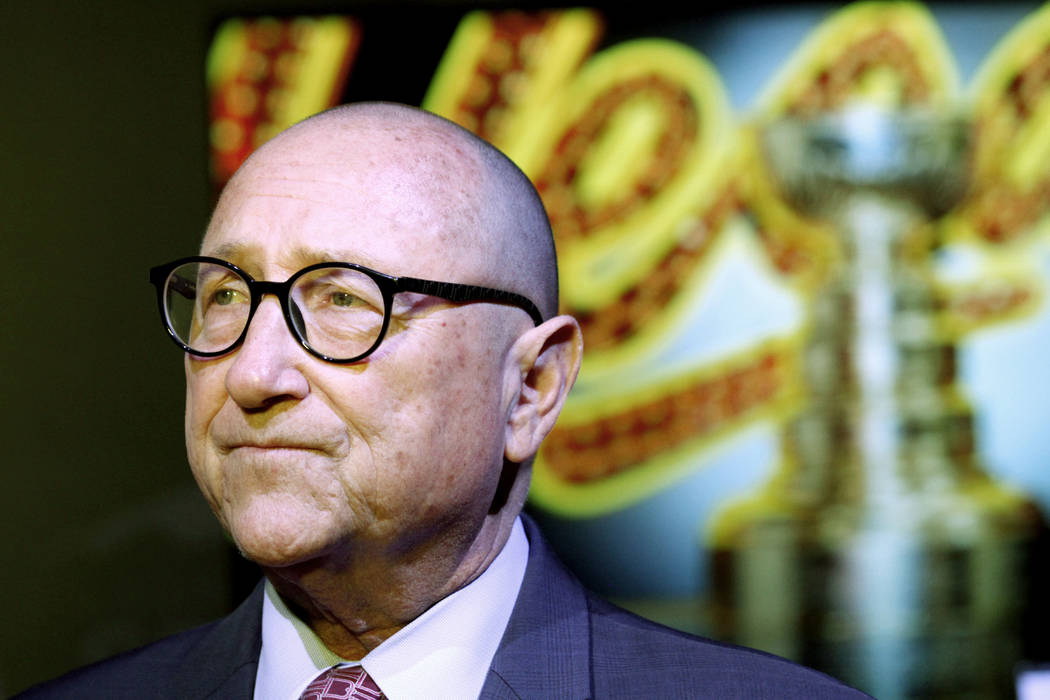 The Las Vegas Convention and Visitors Authority is facing a growing scandal after a report released Friday showed that auditors could not account for more than $50,000 in Southwest Airlines gift cards bought by the agency.
Brig Lawson, former senior director of business partnerships, purchased a total of $90,000 in gift cards between 2012 and 2017 and was responsible for distributing them within the publicly funded agency, the report said.
Longtime authority CEO Rossi Ralenkotter, who last week stepped up plans to retire, used $16,207 in gift cards for himself and his wife on a combined 56 trips to several cities, including Burbank, Calif., Chicago, Phoenix, San Diego and San Francisco, the report said.
Jean Burnett, the authority's travel coordinator, told auditors that Ralenkotter directed her to "use Southwest gift cards to pay for personal travel and that some of the gift cards were kept in Ralenkotter's top desk drawer."
Lawson, who resigned recently as auditors finalized their review, admitted to auditors that he gave the cards to Ralenkotter, but was unaware he used them for personal travel.
Lawson could not be reached for comment, and convention authority spokeswoman Jacqueline Peterson would not discuss his resignation, calling it a personnel matter.
Peterson also declined to comment on the allegations in the audit report, but she reiterated that Ralenkotter reimbursed the agency and the practice has stopped.
Friday's report made it clear for the first time that the agency bought the cards. At a public meeting in April, a lawyer overseeing the audit said that Southwest had provided the agency with "promotional" airline cards.
Gaming executive Bill Noonan, who chairs the board's audit committee, said the report highlights the lack of accountability over the Southwest cards.
"It speaks to the fact that we need tighter controls to ensure this can't happen ever again in the future," he said. "Had we not done this audit, we may never have known about this."
Board chairman Lawrence Weekly, who reimbursed the authority for $699 worth of gift cards used on a 2016 trip to Dallas with his daughter, agreed with Noonan.
"Moving forward there definitely needs to be some policies in place that will ensure more transparency and accountability," he said.
Auditors said they could not trace $50,188 in gift cards to travel booked by the authority.
"Based on the information available," the report said, "we are unable to determine whether the $50,188 was used for personal or business travel."
The report said $19,831 in gift cards were used for personal travel and $19,979 in cards went toward business travel.
Auditors first disclosed in April that Ralenkotter had used Southwest gift cards for personal travel.
The allegations come amid a Review-Journal investigation into the agency's spending and perks for board members.
In April 2017, the newspaper's review of financial records over three years showed lavish expenses on high-end entertainment, gifts for employees and first-class trips overseas for board members.
The newspaper also found convention security officers were providing rides to Ralenkotter and former Las Vegas Mayor Oscar Goodman, who was paid $72,000 a year to serve as the agency's tourism ambassador. Goodman is a former board chairman, and his wife, current Las Vegas Mayor Carolyn Goodman, sits on the board.
Other records revealed lax controls over iPads, speakers and other warehouse items handed out as gifts.
The 14-member authority board is expected to take up the audit report at its monthly meeting on Tuesday.
Authority financial executives learned about the cards in February 2017, but the agency did not report them to the board until February of this year, after the executives confronted Ralenkotter about his personal use. Ralenkotter informed Noonan, the audit committee chair, who ordered a review of the practice.
The Review-Journal had requested employee gift and travel records months before the gift card disclosure in 2017, but the authority did not provide any records of the airline cards. It maintains there was no process in place at the time to track use of the cards.
Following preliminary audit findings last month, the convention authority board approved several recommendations to curb the abuse, including storing the cards under lock and key, requiring written approval of any card requests and recording receipts.
Ralenkotter is preparing to retire after a year of battling cancer and criticism of the agency's misspending and cozy relationships with board members.
Ralenkotter, 71, who has headed the high-profile tourism agency since 2004, has discussed stepping down with his family and convention authority board members, one of his close friends told the newspaper last week.
This year, Ralenkotter learned he was cancer-free after a yearslong fight with the disease and began considering life without the pressures of running the publicly funded convention authority, said his friend, who asked to remain anonymous.
It is unclear whether Ralenkotter wants to retire soon or at a later date.
"The timing is difficult to gauge because there are a lot of details that need to be worked out, like coordinating a transition," the friend told the newspaper. "While he personally is prepared, his commitment to the organization will dictate the process."
Ralenkotter, who has declined to comment, consulted an attorney and board members to ensure he receives a proper financial package when he leaves, sources said.
On June 1, lawyers for Ralenkotter filed articles of organization with the state for a company called GOGAELS LLC, records show. Ralenkotter, listed as the company's sole managing member, is a graduate and longtime booster of Bishop Gorman High School, the home of the Gaels.
The Review-Journal is owned by the family of Las Vegas Sands Corp. Chairman and CEO Sheldon Adelson. Las Vegas Sands Corp. operates the Sands Expo and Convention Center.
Contact Jeff German at jgerman@reviewjournal.com or 702-380-4564. Follow @JGermanRJ on Twitter.