Nevada lawmaker takes aim at big payout for LVCVA boss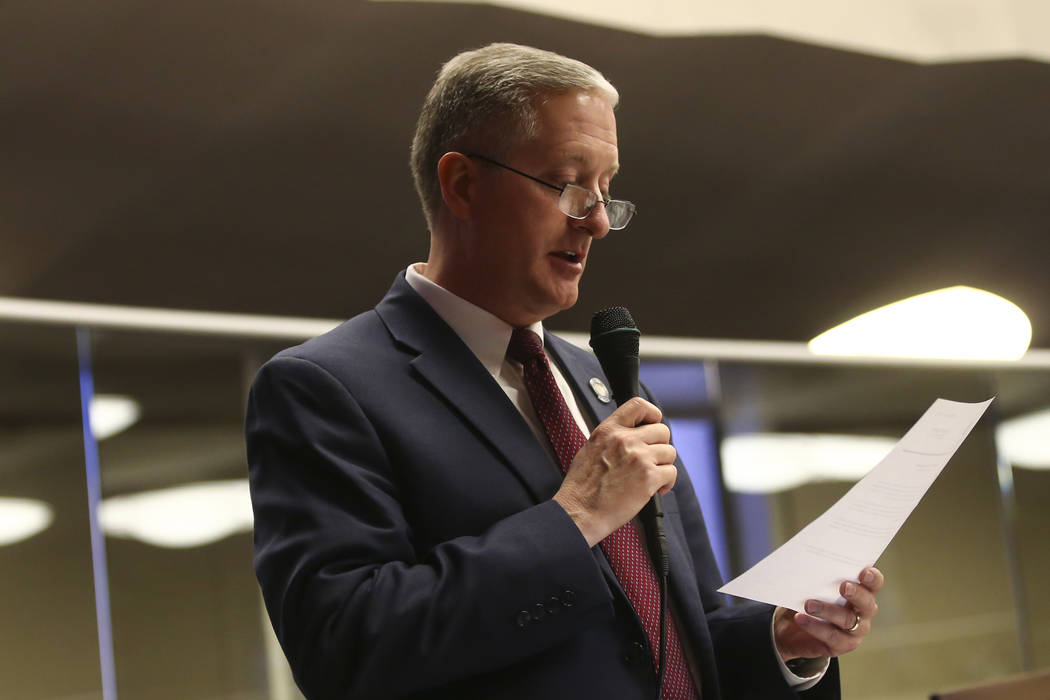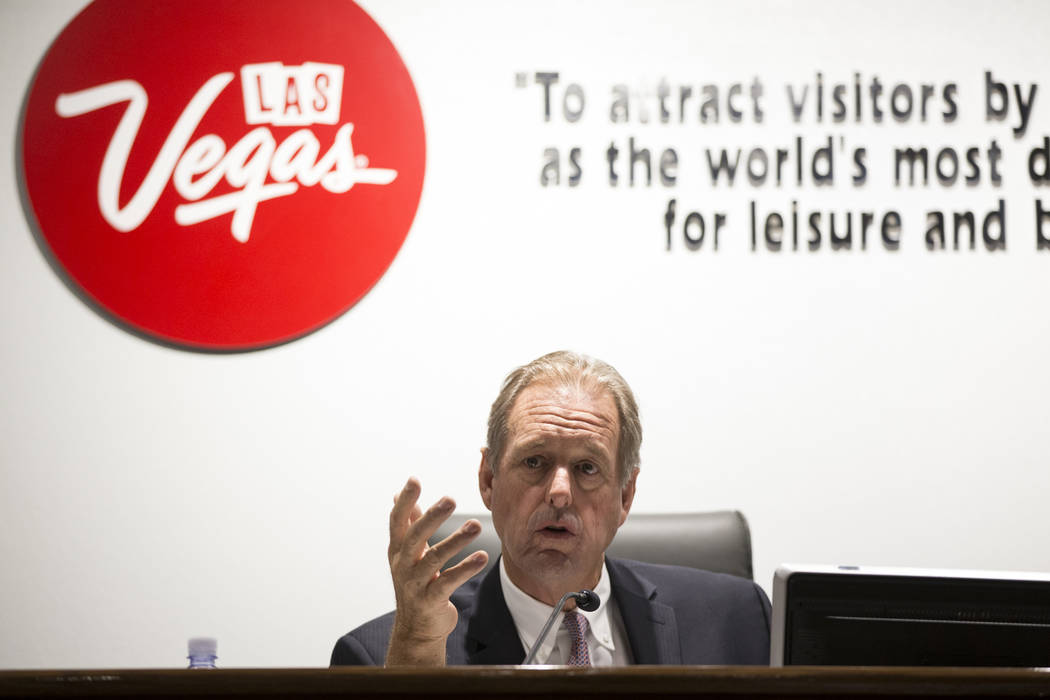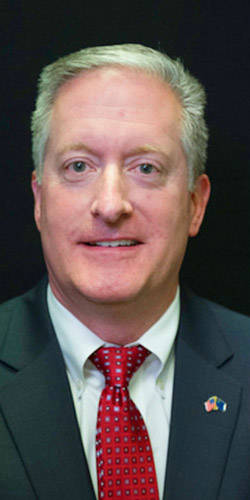 A Nevada assemblyman has joined those opposing a lucrative retirement buyout for embattled Las Vegas Convention and Visitors Authority CEO Rossi Ralenkotter, calling it a public "shakedown."
Keith Pickard, R-Henderson, sent a letter Saturday to all of the authority's 14 board members urging them to refuse the financial package Ralenkotter is seeking on top of his state pension, estimated to be at least $350,000 annually. He does not have an employment contract, and the LVCVA has no legal obligation to pay Ralenkotter a retirement settlement.
Pickard's letter was in response to public comments last week from North Las Vegas Mayor John Lee, a board member who called on Ralenkotter to immediately step down without a publicly funded buyout. Lee spoke out amid growing concerns about misuse of public funds and a police investigation into abuse of airline gift cards bought by the agency.
"Without exception, the constituents who contacted me vehemently oppose such a payout," wrote Pickard, a family law attorney who is running for the state Senate seat in District 20. "And when coupled with the fact that he likely knew the circumstances surrounding the acquisition of the Southwest Airlines gift cards when he used them, to say nothing of the reports of lavish spending on unnecessary services and other perks, my constituents are telling me they've had enough."
An ongoing Review-Journal investigation has found excessive convention authority expenses on high-end entertainment, gifts for employees and first-class trips overseas for board members.
Las Vegas police also are investigating the mishandling of $90,000 worth of gift cards the authority secretly bought from Southwest Airlines. Ralenkotter, who has run the agency since 2004, used nearly $17,000 in cards on personal trips, often with his wife. He paid back the money after an audit uncovered the trips.
More than $50,000 worth of cards are missing, and the board voted in June not to attempt to find the cards after auditors indicated it would cost taxpayers more than $50,000 to do it.
In his letter, Pickard said he has received about a dozen calls from constituents asking him to "do something about the corruption being reported."
"As many of you know, I'm a strong supporter of due process protections and I am not suggesting we declare Mr. Ralenkotter guilty of anything before the evidence is presented," Pickard said. "But rare are the instances where a 'shakedown' is publicly announced in advance …"
Pickard encouraged the board members to "work in public so my constituents can see you are serious about curbing the abuses that seem to 'drip' into our collective consciousness each day.
"Whether you support Mayor Lee's call for Mr. Ralenkotter's immediate resignation or not, my constituents are not likely to be satisfied until the entirety of the abuses are disclosed and corrected. Neither will they be happy to hear that more tax dollars were spent to appease an exceptionally wealthy member of the governing class."
Ralenkotter declined to comment on Monday, but a spokeswoman offered a statement on the gift card scandal.
"The conclusion from an extensive external audit found there was no intent, however there were no policies on the handling of gift cards," the spokeswoman said. "The auditors recommended a 10-point plan to implement to ensure this would not happen again. We will continue to work to implement processes to improve efficiency and transparency."
Change of leadership
Ralenkotter said last week he was continuing to discuss a retirement agreement with the board and did not address Lee's comments. He is seeking a lucrative performance bonus, longevity pay and health insurance, informed sources said.
Pickard on Monday said that he has not heard from any board members since sending his email.
But board Chairman Lawrence Weekly, a Clark County commissioner, responded in an interview with the Review-Journal.
"It's his job to respond to his constituents, and he just wants to see something done. And we're working to get there," Weekly said. "I just feel like we are working to be respectful and at the same time trying to be as responsible as we possibly can."
Weekly said Ralenkotter has dedicated his life and professional career to the convention authority, "and he has done a great job."
Weekly sidestepped Lee's concerns.
"Mayor Lee is an elected official," Weekly said. "He's a board member, and he's entitled to say how he feels. Who am I to condemn his own thoughts or opinions?"
Ralenkotter's retirement likely will be discussed at the board's monthly meeting in August, Weekly said.
Last week, Lee told the Review-Journal, "In light of the criminal investigation, in light of some of the malfeasance within the organization, it has become more and more apparent that we need a change of leadership. We need to move past this cloud."
The former policy committee chairman is the first board member to publicly challenge Ralenkotter's management. The board has come under criticism for lax oversight of the taxpayer-funded agency, which has a $251 million annual operating budget.
Lee said a national search should be conducted for Ralenkotter's successor, because no one at the authority, including newly hired President and COO Steve Hill, has enough experience.
Lee acknowledged that Ralenkotter has done good things for Las Vegas tourism over the years, but he also said the reports of misconduct during the CEO's tenure have harmed the authority's image.
"Right now, I think the perception is that it's an elite agency that is operating above the law and not being concerned about the taxpayers and the responsibility it has to the state," Lee said.
The Review-Journal is owned by the family of Las Vegas Sands Corp. Chairman and CEO Sheldon Adelson. Las Vegas Sands operates the Sands Expo & Convention Center.
Contact Jeff German at jgerman@reviewjournal.com or 702-380-4564. Follow @JGermanRJ on Twitter.