Nye County Sheriff's captain indicted on federal charges
Updated August 18, 2023 - 5:54 pm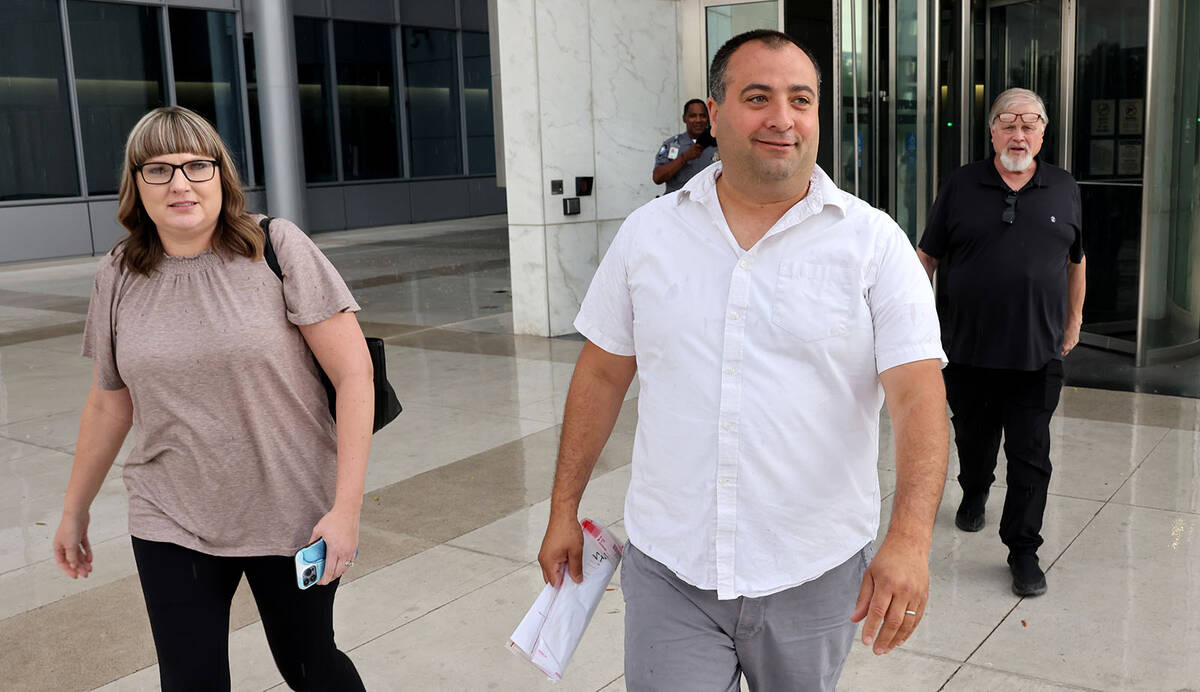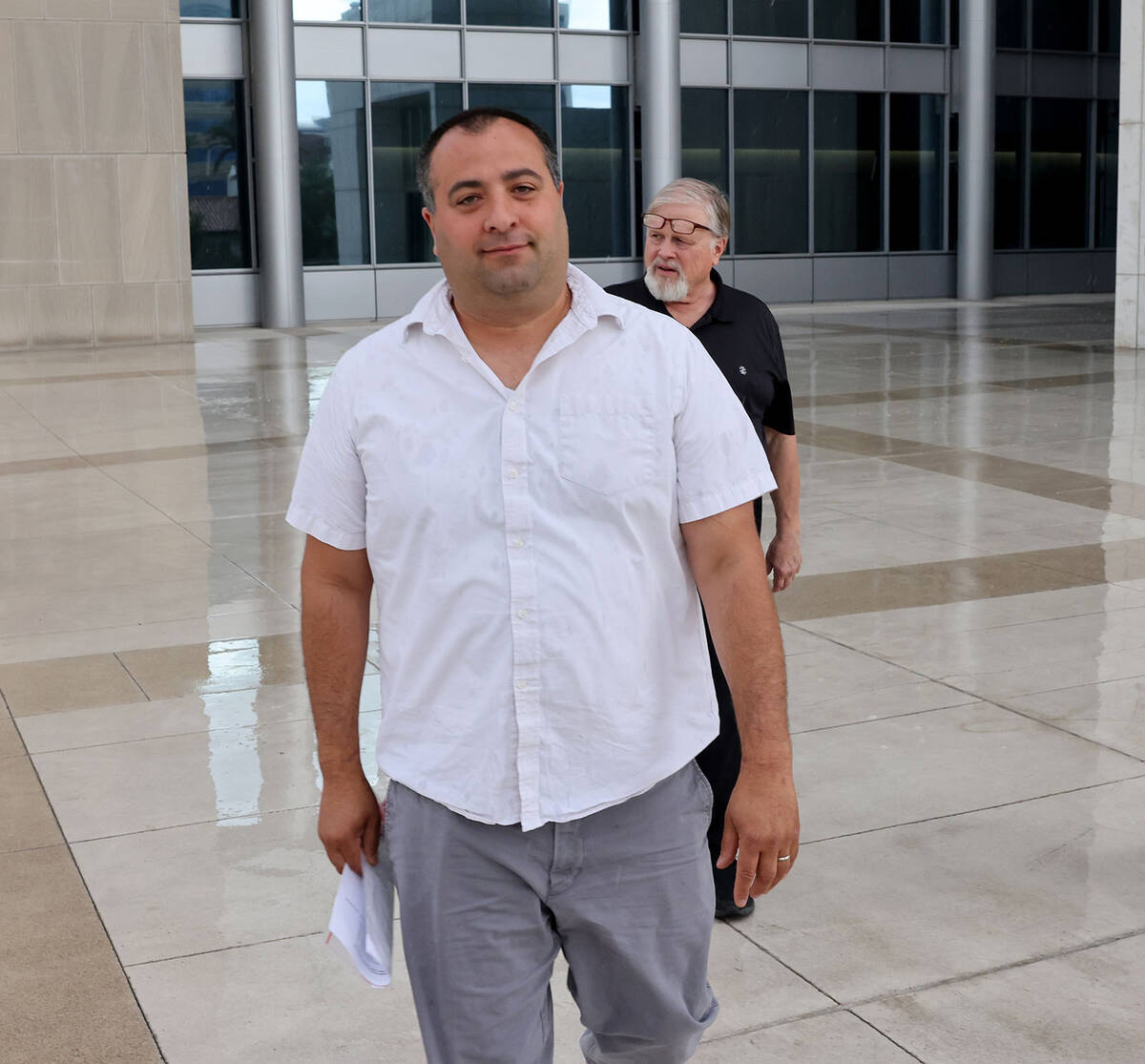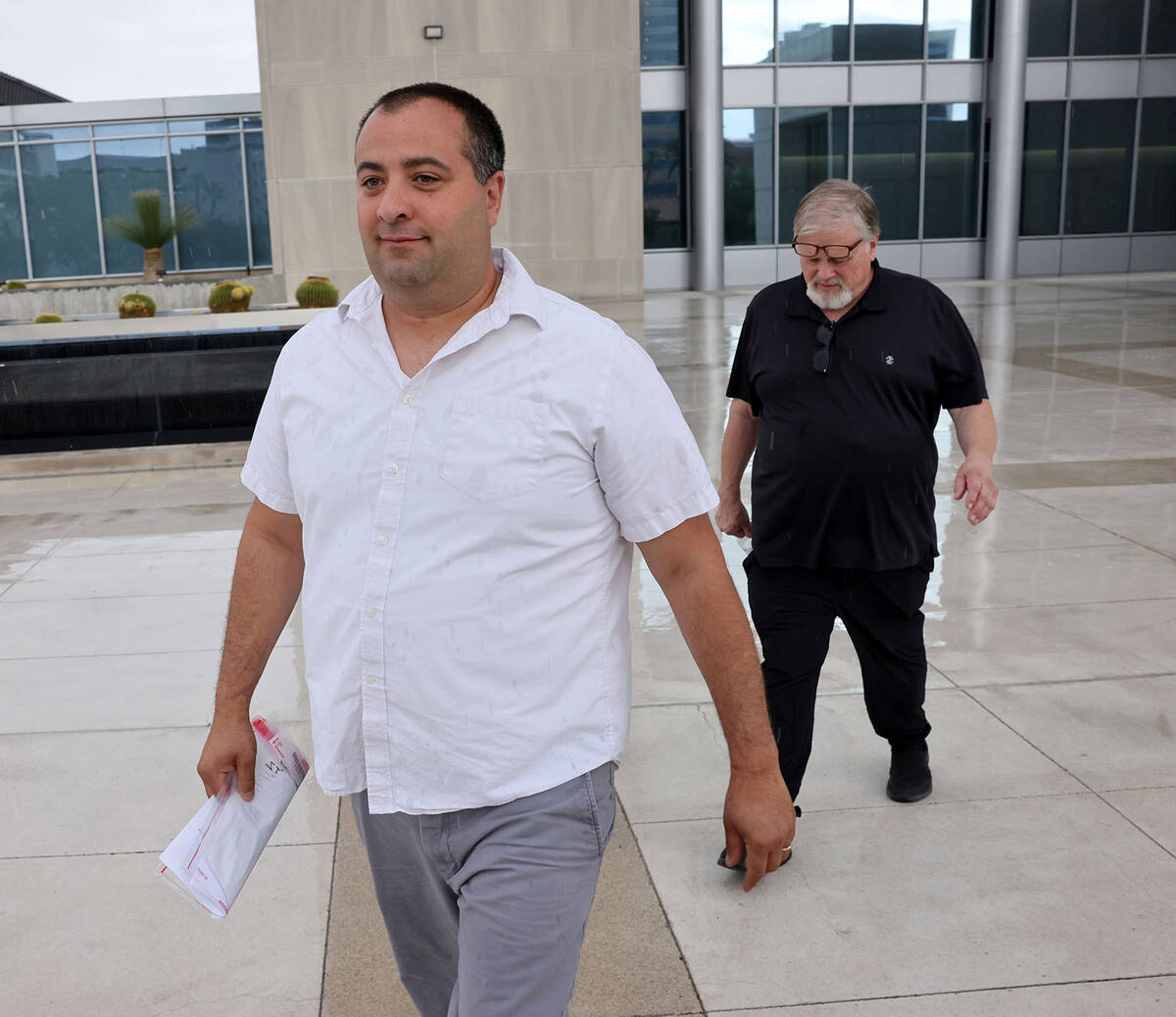 A powerful Nye County sheriff's captain, whose questionable conduct was exposed in a Las Vegas Review-Journal investigation last year, was arrested Friday and later pleaded not guilty to federal charges of wire fraud, perjury and civil rights violations.
Capt. David Boruchowitz, 42, stands accused of using his position to falsely arrest the former CEO of Valley Electric Association, Angela Evans.
He also is accused of committing wire fraud by issuing multiple press releases falsely stating that Evans' arrest was the result of a court-authorized process, when she was actually arrested "under false and fraudulent pretenses and without probable cause," according to a statement from the U.S. attorney's office.
"The indictment further alleges that the false arrest was part of a larger scheme to defraud the former CEO of her job by falsely alleging in various court documents that the CEO embezzled services from the VEA," the U.S. attorney's office said.
Boruchowitz appeared briefly in court on Friday, when U.S. Magistrate Judge Brenda Weksler ordered him released from custody. He pleaded not guilty to charges of deprivation of rights under color of law, perjury and four counts of wire fraud.
"I'm not going to talk to you," he said when asked for comment outside the federal courthouse in Las Vegas.
The indictment, filed Wednesday and unsealed Friday, alleges that Boruchowitz helped orchestrate a scheme in 2019 to falsely accuse Evans of criminal conduct while concealing the "nature and extent of his personal interests" in the utility company.
A Feb. 12, 2022, Review-Journal story raised questions about Boruchowitz's criminal investigation of Evans around the same time he helped to form a group that was trying to unseat the utility's leadership and considered running for a paid position on its board.
Boruchowitz alleged that Evans had used about $80,000 in association resources to move an electrical pole on her property, but county property records showed that she had not purchased the property before the pole was moved. Then-Nye County District Attorney Chris Arabia refused to file charges.
Depositions in Evans' civil case against the county showed that then-Sheriff Sharon Wehrly knew about Boruchowitz's actions in the Evans case but did not see a problem with Boruchowitz's potential conflict.
The indictment alleges that Boruchowitz lied while under oath during a deposition in a federal lawsuit filed by Evans against Boruchowitz and Nye County. Prosecutors allege in the document that Boruchowitz lied about knowing that the first search warrant executed against the utility company was the result of a tip from someone identified in the indictment as "K.J." He also is accused of lying when he claimed he did not know of "K.J's bias against Evans," and that he did not know "K.J. had demanded the resignation of the VEA Board."
'Danger to the community'
During Friday's hearing, Assistant U.S. Attorney Bianca Pucci asked for the judge to impose release conditions on Boruchowitz that included preventing him from posting to social media about possible victims or witnesses in the criminal case.
"We do believe that there is a danger to the community with threatening and endangerment of witnesses," Pucci said.
The judge granted the restriction, also ruling that Boruchowitz cannot possess a firearm or work as an active duty police officer with the power to detain or search people. He was not required to post bond.
Assistant Federal Public Defender Joanne Diamond told the judge that Boruchowitz is still employed by the Sheriff's Office, though he is on administrative leave, and that he is attempting to retire early. Boruchowitz signed a financial affidavit to qualify for the appointment of a public defender, but the judge asked for more information on his financial status to be filed under seal.
History of investigations
The newspaper investigation also detailed Boruchowitz's history, including prior investigations by state officials and the FBI that found questionable actions. In both cases, those were turned over to Wehrly, but she only imposed light, if any, discipline.
In 2013, Nevada Department of Safety investigators found that Boruchowitz was using videos of adult Nye County residents having sex to hold porn matinees at work. The videos had been seized in a child porn investigation.
Boruchowitz told investigators that he showed the videos to "a lot of people" — not because they were evidence or part of an investigation but for "coping" and "comedy relief," according to the report reviewed by the Review-Journal.
In 2015, the FBI found Boruchowitz was having an "inappropriate relationship" with a probationer, and agents turned their findings over to Wehrly. She gave Boruchowitz a 10-hour suspension, records show.
Wehrly also repeatedly promoted Boruchowitz throughout her tenure after he endorsed her for sheriff.
Leslie Peeler, who was commander of the state Department of Public Safety's office of professional responsibility when it investigated Boruchowitz, was surprised to hear that Boruchowitz was promoted.
"We have fired people for not nearly that bad of conduct," Peeler, who retired in 2018, told the Review-Journal in 2022. "It bothers me as a professional."
Six months after the Review-Journal story ran, the FBI raided the sheriff's headquarters, but Boruchowitz at the time said he was not the focus of that investigation.
On July 6, Nye County Sheriff Joe McGill placed Boruchowitz on administrative leave after it became clear that there was a federal grand jury formed to look into his conduct. McGill beat Wehrly by a wide margin after the Review-Journal stories exposed that she failed to rein in Boruchowitz's conduct or significantly discipline other officers who released an impaired driver hours before he killed three people in a head-on crash.
Contact Katelyn Newberg at knewberg@reviewjournal.com or 702-383-0240. Follow @k_newberg on X. Contact Arthur Kane at akane@reviewjournal.com and follow @ArthurMKane on X. Kane is editor of the Review-Journal's investigative team, focusing on reporting that holds leaders and agencies accountable and exposes wrongdoing.