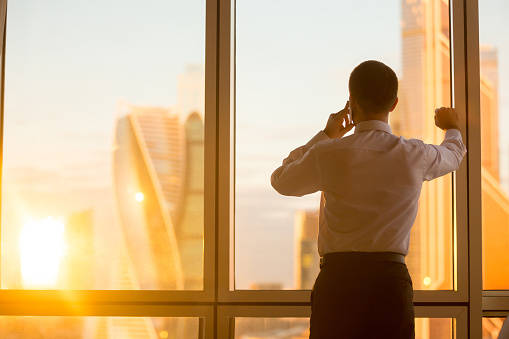 As true as the next statement always has been, it has never been more pressing.
Of all the factors that go into long-term career success, the one at its core is excellence, i.e., being so good at something that you are recognized as uncommon, singularly qualified, the example, someone who's capable of performing reliably and consistently at a high level, the go-to person, and so on.
That's it: excellence.
Now, while career skills (resumes, job search, etc.) might outweigh job skills when you're looking for a job, it's your job skills that come to the front in keeping that job — and moving up the ladder.
The days when you could get along as a jack of all trades and master of none are history. The jack of all — or, more realistically, many — trades still applies, as we all wear many hats. But the master of none? That's career suicide.
With the job market irrevocably redirected by technology, globalization and access to continuing education and professional development, there's no excuse to stagnate and every reason that the pursuit of excellence is mandatory.
A quick qualifier before moving on. Excellent in your specific occupation is your business individually, and since those specific skills vary for everyone, that conversation is impossible here. However, it's the things we all must do to achieve that excellence we're talking about today.
So here, based on decades of observation, are what people who are excellent at their jobs do. As you'll see, the rest of this has nothing to do with specific job skills.
— Do whatever you need to do in order to do whatever you want to do: extra training, extra courses, another degree, professional development workshops, a working committee. Do it.
And keep doing it.
— Mistakes are the seeds; lessons are the fruit. Learn by doing and don't be afraid to make mistakes; it's how we learn. If your place of employment doesn't buy into that, find a place that does.
— Watch the great ones. Role models are great teachers by example. Have a mentor and a coach, someone who takes a personal interest in your growth. (Caveat: this cannot be your boss.)
— Make time to stop and think. I like the saying, "If thinking were easy, everybody would do it." It's not, of course, but it separates the wheat from the chaff very quickly.
— Don't compare yourself to others. Start being excellent and let others compare you to others.
— Affirmation and confirmation. Every morning, affirm that there's one thing you'll absolutely, positively do. It should be the most important thing of the day and related to your drive for excellence. At day's end, confirm you've done it. Self-accountability is the strongest driver.
— Take total responsibility for everything around you. Sure, most of it isn't your fault or causing, but why lose focus and energy by assigning blame?
Instead, try saying, "It's not my fault but it is my problem." With that attitude, you'll see how much you — and like-minded people around you — will accomplish.
— Marginalize all negativity. Hang around only with positive people. Everyone else: see ya.
— Don't expect instant greatness, but do believe that every step you take is another step toward that greatness.
— Never, ever say woulda' coulda' shoulda' again. Where does that get you?
— Don't get hung up on or obsessive about time management. It's good for large groups doing extensive projects. But for personal growth, it's a downer.
Instead of managing my time, I've always tried to fill it up. Great ideas, revelations and leaps forward happen unexpectedly, not on schedule.
— Engage in mind stretching every day. Read. Do puzzles. Learn new things. Challenge yourself. Visit a museum. Go to a symphony. Devote time to sit and think. Say "What if?" and say it a lot.
— Think rationally but, even better, think irrationally. Albert Einstein always said, "If at first an idea does not seem absurd, there is probably no hope for it."
— Get out of your comfort zone and stay out of it. You'll have plenty of time in your comfort zone after you die. For now, you have much to do.
— Persist. Look up Malcolm Gladwell's "10,000 Hour Rule" and see what persistent people have accomplished.
"Practice doesn't make perfect. Perfect practice makes perfect," said John Wooden, whose teams demonstrated that better than anyone else. So start doing things right and then keep building on that.
And remember what Aristotle said: "We are what we repeatedly do. Excellence, then, is not an act, but a habit."
Career coach and corporate adviser Eli Amdur has been authoring his weekly "Career Coach" column since 2003 and is the author of his acclaimed career advice book "It's Not So Far From Here to There: The thinking person's guide to well-managed career." Adjunct professor of two graduate-level leadership courses at Fairleigh Dickinson University in New Jersey, he is also active on the speaker circuit, delivering presentations on today's critical employment and leadership issues. Visit his website at www.amdurcoaching.com.