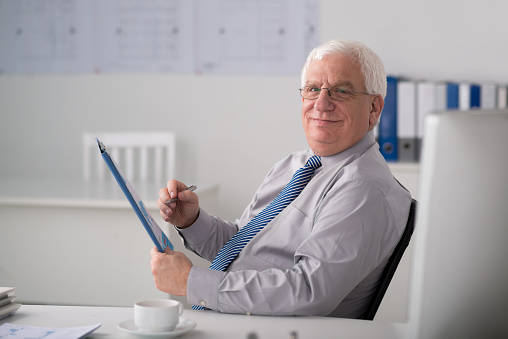 Over the past few years — with the solid, consistently improving job market creating a confidence level we haven't seen since the '90s — I've seen a dramatic rise in the numbers of people visiting my office, not for help in finding a job (although that never ends), but for help in starting a business.
Upticks like this tend to happen in times of low tides and high tides. In other words, when things went south on a fast train in 2008 — and got stuck in that station for a while — the numbers of people who understandably couldn't find jobs multiplied. They weren't necessarily starting a business for the right reasons, but many had little choice. On the other hand, when conditions are good, like the past six years, the same trend appears, but more optimistically
No matter. There are common realities, and we should discuss them. But first, it's worth noting that most people looking to create a small business are older: say, 50 and up.
This is important because, as today's theme that starting a business is different from working for one, the long-time employee with decades of experience being an employee is going to find starting a business as much of a shock as the millennial for whom working for anyone at all is a shock.
But I digress. With concession to the fact that this is easily the subject of a complete book, I will, in disciplined short form, suggest those characteristics, traits and actions you should have on your checklist if the new business you're dreaming about is to have any chance whatsoever.
— Vision. If you're starting a business defensively (can't find work, hate your boss), you've probably failed before you started. You must have a vision. And it must be a positive one.
Where are you going? Who will you be? Whom will you serve? This has to be crystal clear. It should be what keeps you up at night. It's your dream.
— Purpose. What's the reason you're doing this? And this is what should make you jump out of bed every morning. It's your raison d'être.
— Planning. "Plans are fine," said General Dwight Eisenhower, "until the fighting starts." But he added, "In preparing for battle, I've learned that plans are useless but planning is indispensable." Prepare annual and quarterly plans. Then consider them a contract with yourself. You can alter them
Prepare annual and quarterly plans. Then consider them a contract with yourself. You can alter them anytime, if warranted, but never abandon them.
— Guts. You're on your own. Simple as that. You don't yet know how many courageous decisions you'll have to make.
— Reserves. There's no longer anyone to whom to pass expense reports, no one to cover your health insurance, no one to absorb airline fares and hotel stays at important trade shows, no steady salary to cover slump periods. That's your role now.
— Attitude. Faith that all will be well is an important beginning. Willingness and readiness to do anything at all to make that happen is the rest of what constitutes a great attitude.
— No blame, no shame. There's no one to blame when things aren't working out. That's a good thing. There's also no shame in that. But you have to be OK with that.
— Persistence. Big companies can take forever to plan things out. You've got to think, plan, and act much more quickly. And you'll make mistakes, even though you know you're ultimately doing the right thing. So do it again. And again. And again. You'll get it eventually.
— Resilience. This is a long haul and a bumpy road.
— Balance. You'll be pulled in 20 directions at once. Keeping your balance is one of the most important but difficult challenges.
— Risk tolerance. Can you handle the financial uncertainty or the doubt that tends to linger over key decisions?
— Lack of ego. Yeah, you're the "CEO," but don't forget to clean the toilet and take the garbage out at night. That's your job now, too.
— Good health. Risk. Long hours. Sacrifice. Better keep yourself healthy like never before.
Calling in sick? Forget it.
— Family support. Even if you can check all the above items, if your family can't deal with it, it's a huge problem.
— Sense of humor. Aside from fire and the wheel (in my view), the thing that most propelled us humans forward is humor. You're going to need plenty of it.
This coming May will mark the 20th anniversary of my business, Amdur Coaching. So I can tell you two things.
Others who have followed my advice have had pretty good success.
And so have I.
Career coach and corporate adviser Eli Amdur has been authoring his weekly "Career Coach" column since 2003 and is the author of his acclaimed career advice book "It's Not So Far From Here To There: The thinking person's guide to well-managed career." Adjunct professor of two graduate-level leadership courses at Fairleigh Dickinson University in New Jersey, he is also active on the speaker circuit, delivering presentations on today's critical employment and leadership issues. Please visit his website: www.amdurcoaching.com. You can "like" him at www.facebook.com/AmdurCoaching, find him on www.linkedin.com/in/eliamdur, and follow him on Twitter.