5 of state's endangered historic places are in Southern Nevada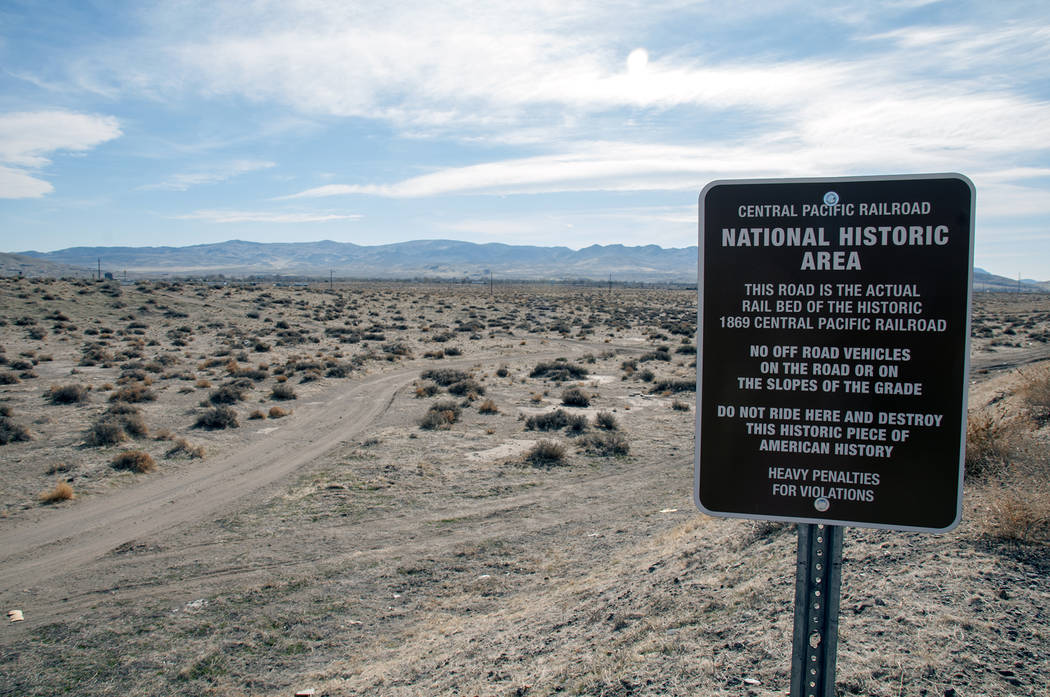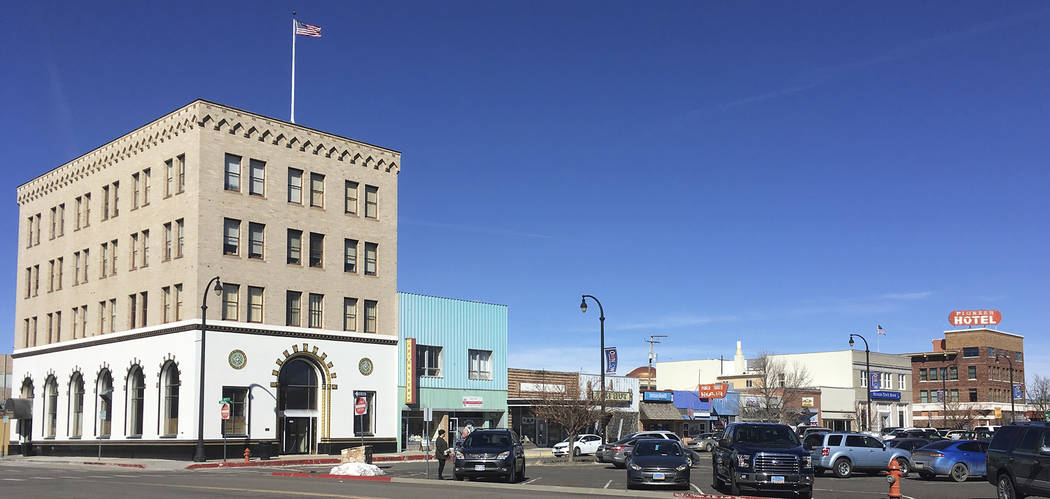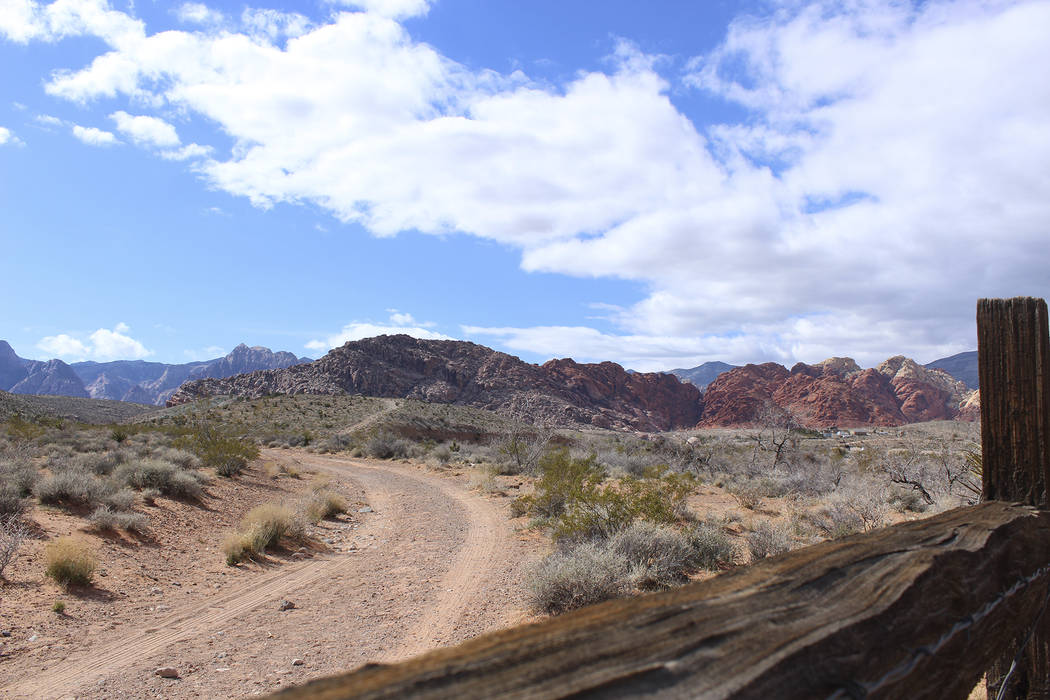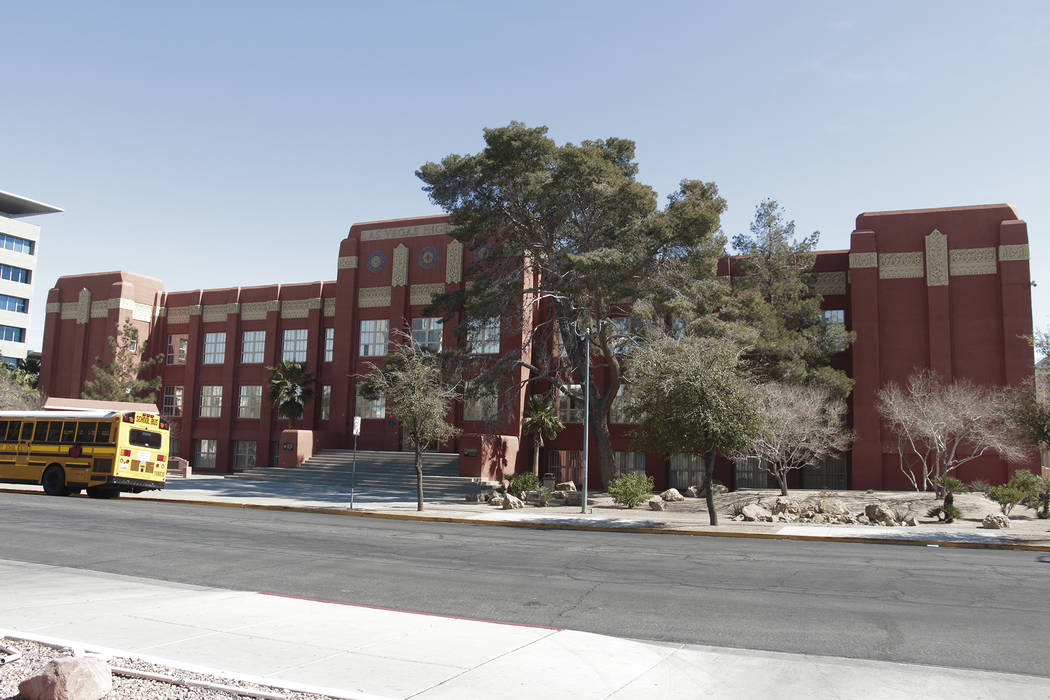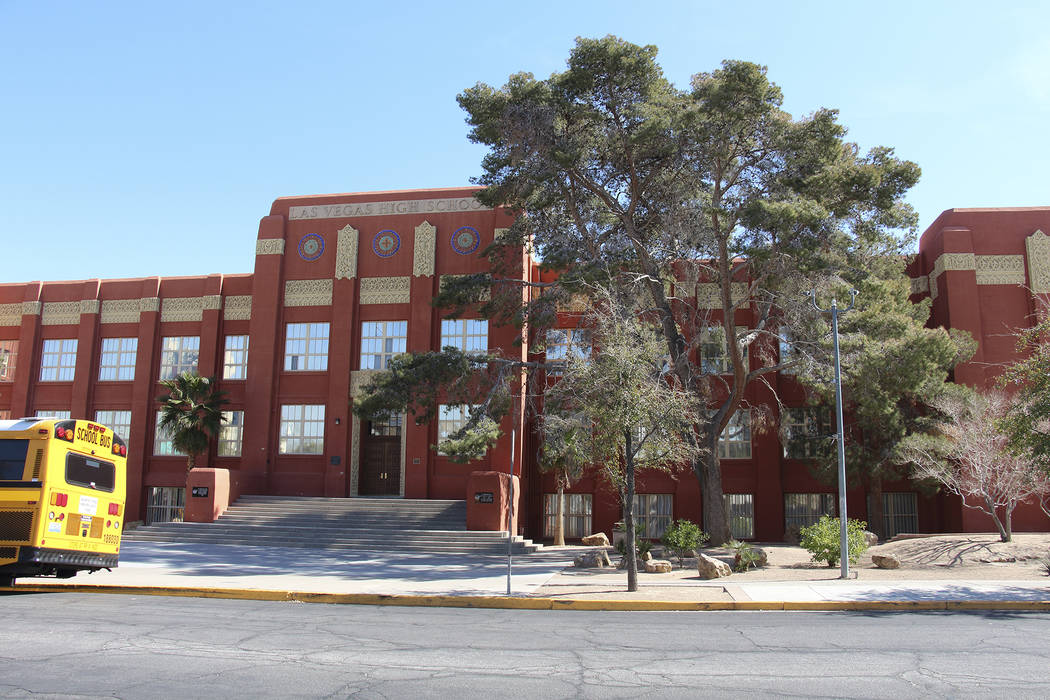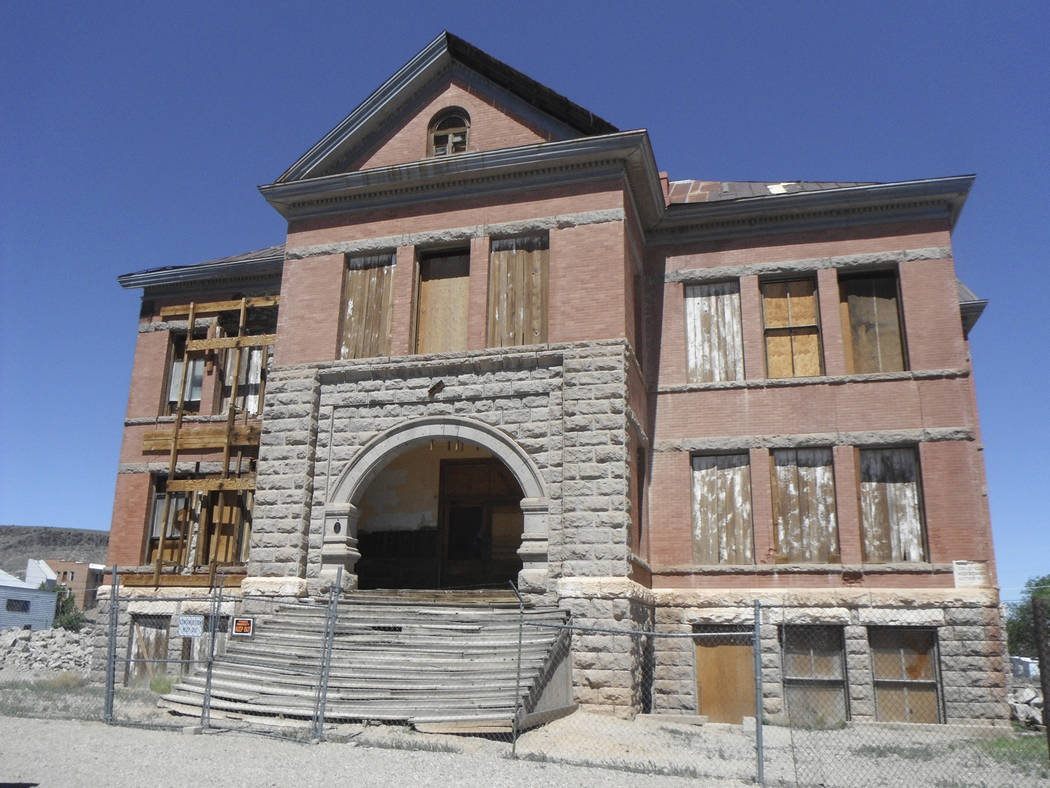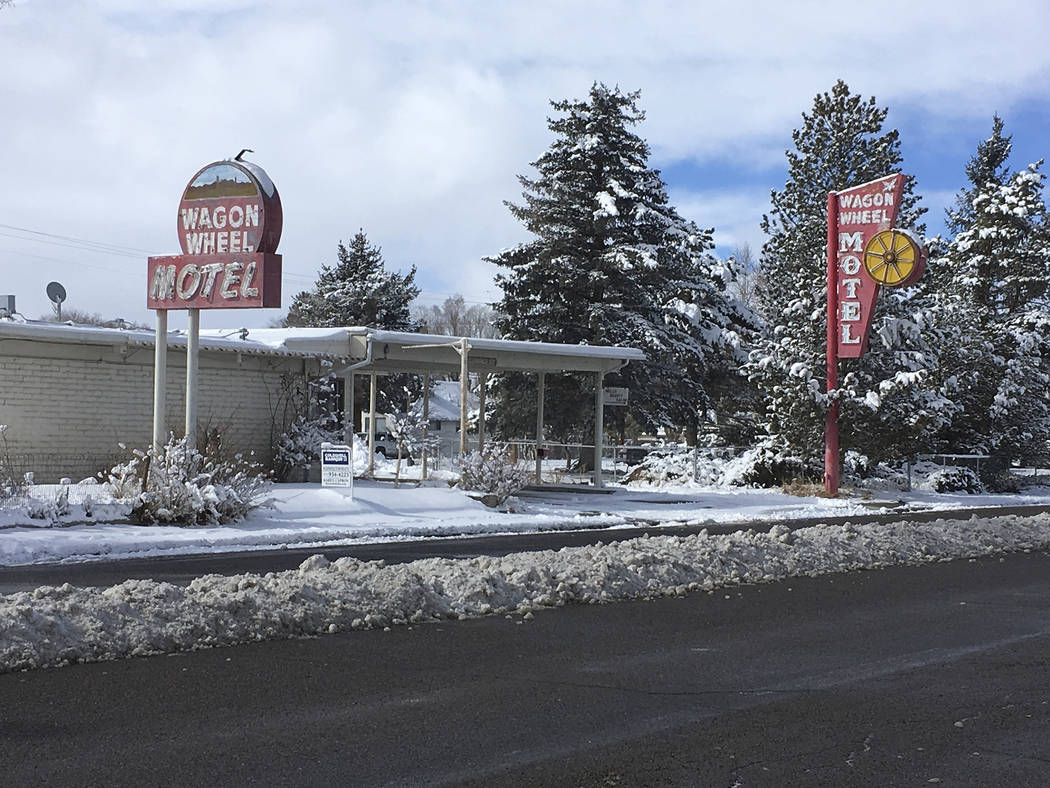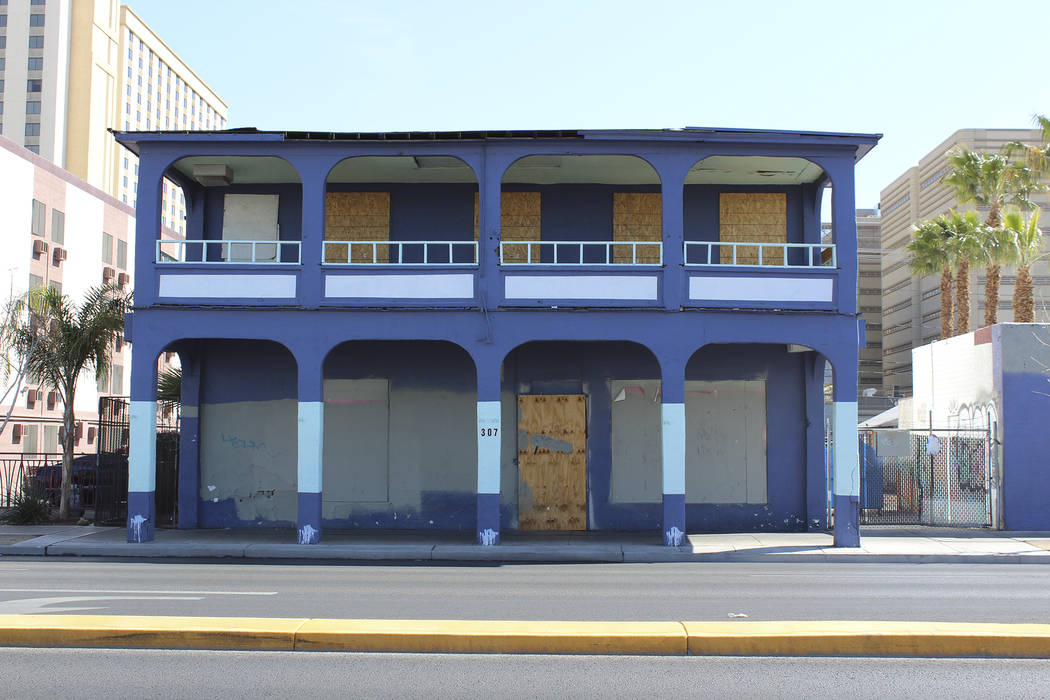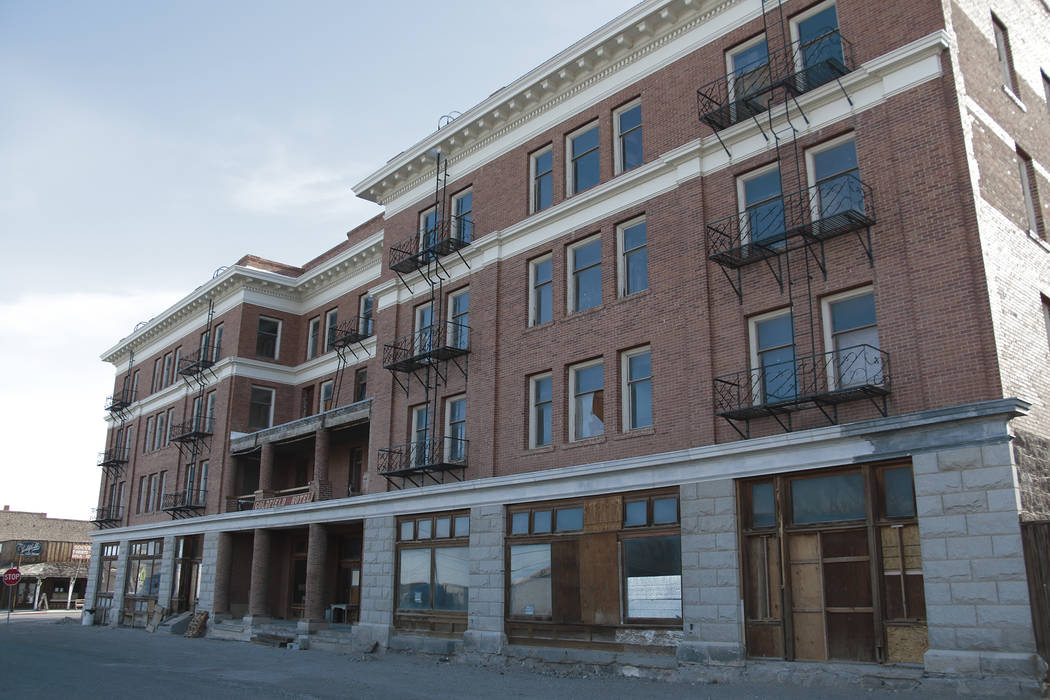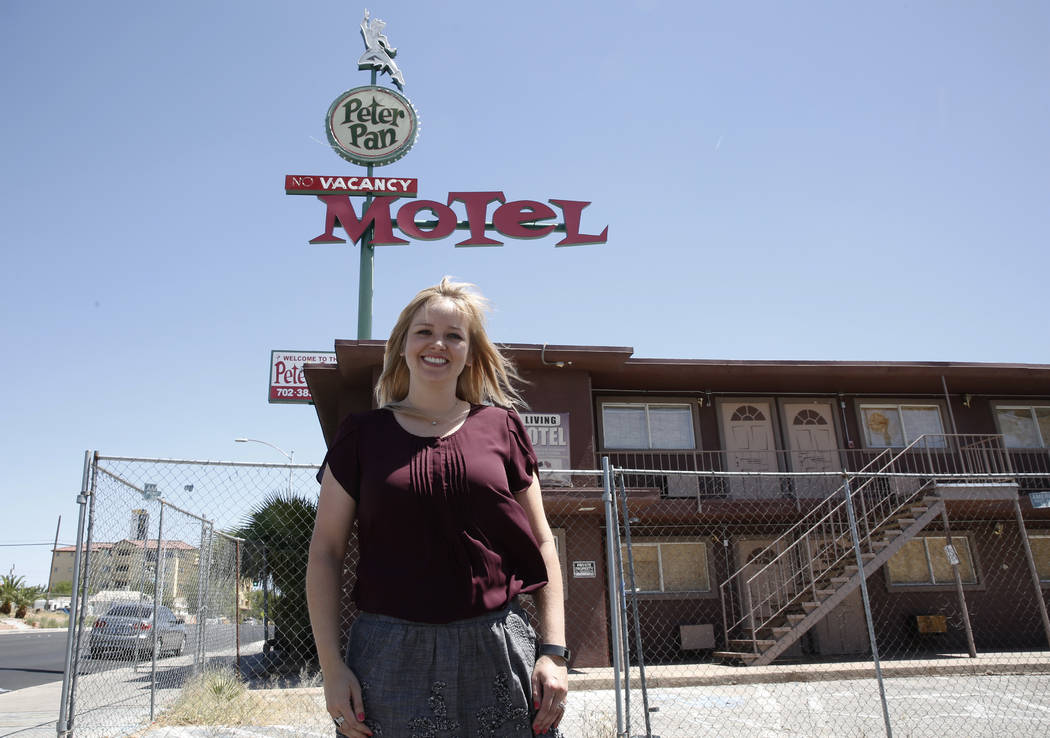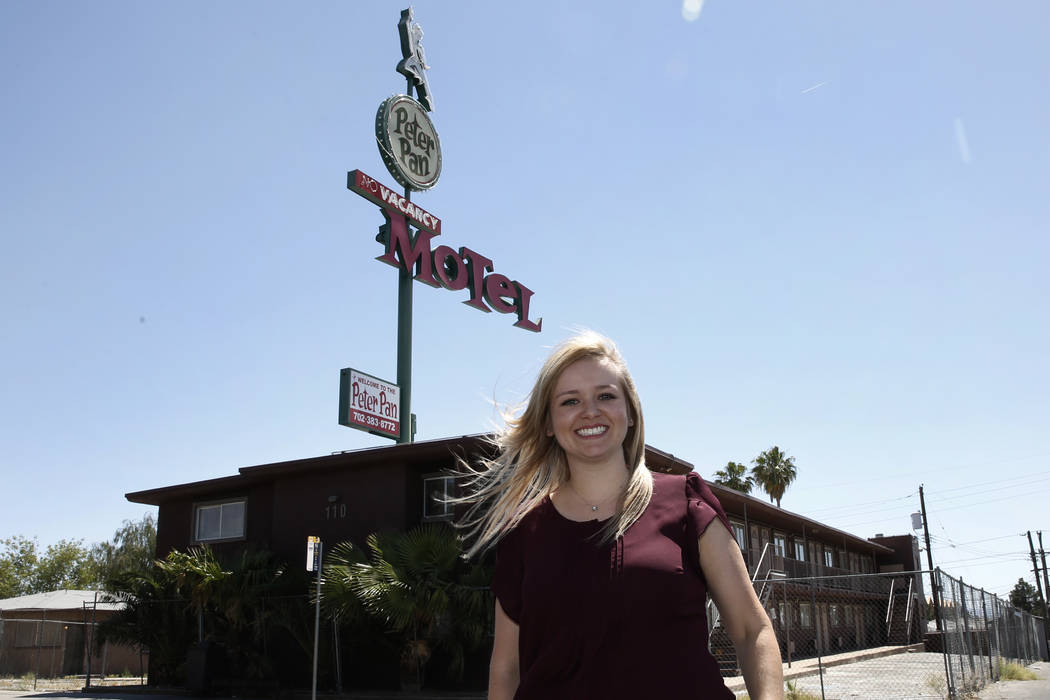 What do Red Rock Canyon, a passel of mid-20th century motels around town and a Las Vegas theater and high school have in common?
All have the unfortunate distinction of being on Preserve Nevada's 2018 "11 Most Endangered Places in Nevada" list.
Each year, the UNLV-based statewide historic preservation organization compiles a list of historically significant buildings and sites that are endangered due to neglect, redevelopment or deterioration.
Some are privately owned, some are public. Some are in use, others have been shuttered. All represent irreplaceable peeks into a past all Nevadans share.
Shae Smith Cox, the nonprofit's deputy director, said the annual roster is intended to encourage the preservation of historically significant places in Nevada, whether in preventing development from encroaching upon sensitive sites or in coming up with new purposes for historic buildings.
"The other central aspect to our organization is education," Cox said, and raising public awareness of historic places and how they connect to Nevada's history.
Five of the 11 endangered places are in Southern Nevada. Here is Preserve Nevada's list.
Las Vegas High School, 315 S. Seventh St.
The academic building and gymnasium of the former Las Vegas High School — now Las Vegas Academy for the Performing Arts — were built in 1930 and are "excellent examples of Art Deco architecture."
The buildings were placed on the National Register of Historic Places in 1986, and while they're still in use, Richard Bryan, Preserve Nevada's board chairman — as well as former Nevada governor and U.S. senator, and a Las Vegas High alum — said potential building upgrades may put the historical character of the building at risk.
Huntridge Theater, 1208 E. Charleston Blvd., Las Vegas
The Huntridge theater opened in 1944 in the then-new Huntridge neighborhood and was the first desegregated theater in Southern Nevada. The theater's roof collapsed in 1995, but, after repairs, it remained in use for concerts and other events until 2004.
It now has fallen into serious disrepair and, Preserve Nevada said, its future is uncertain.
Nevada's motor courts and motels
Once comfy places for mid-20th century motorists to spend the night, many of Nevada's motels and motor courts have closed or gone to "sketchy" purposes, Cox said.
In Southern Nevada, for example, motels along Fremont Street illustrate architectural styles that include Mid-Century Modern, Art Deco and Googie, and are at risk of disappearing as newer hotels or downtown development change the urban landscape.
Red Rock Canyon
A well-known daytime getaway for Southern Nevadans, the area around Red Rock Canyon National Consevation Area is packed with human history — petroglyphs of native peoples, for example — and natural history. But as Las Vegas continues to expand, "people will increasingly encroach upon these valuable historic resources," Preserve Nevada said. "Various attempts at encroaching development have not succeeded, and that record must be maintained."
Victory Hotel, 307 S. Main St., Las Vegas
The Victory Hotel —originally the Lincoln Hotel — opened in 1907 near the railroad depot, Cox said. The mission-style building is listed on the National Register of Historic Places and, Preserve Nevada said, it's "often reported to be in danger of demolition."
The rest of the list
Filling out this year's "Most Endangered Places in Nevada" list are:
■ UNR Gateway District, Reno: A two-block group of 19th century Victorian houses near the campus that may be displaced by university construction.
■Goldfield High School Goldfield, Esmeralda County: Work is needed to reduce the risk of wall collapse.
■ Nevada's rural downtowns: Formerly the center of rural community life, many Nevada downtown buildings are threatened with vacancy, structural deterioration and even demolition.
■ Fernley Swales, Lyon County: A series of depressions created by settlers' wagons during the 1840s that are threatened by off-roaders and a nearby shooting range.
■ Masonic Lodge No. 13/Reno Mercantile, Reno: Reno's oldest standing commercial building, constructed in 1872, has become structurally unsound over the years.
■ Hillside Cemetery, Reno: Opened in the 1860s, it's home to the graves of many early residents, and now faces threat of development.
Source: unlvpublichistory.com/preserve-nevada
Back in the day at the Huntridge
Richard Bryan, board chairman of Preserve Nevada, has more than an intellectual interest in preserving at least two of the sites on this year's list of most endangered places: He's a graduate of Las Vegas High School and regularly saw movies at the Huntridge Theater as a child.
Bryan attended Las Vegas High from 1951 to 1955 and was class president twice. At the time, the senior class was the only one in town, he said — Bishop Gorman and Rancho had opened, but did not yet have senior classes — and the school had about 400 seniors and a student body of 1,800 to 1,900, he estimates.
Bryan spent many Saturday afternoons as a child going to matinees at the Huntridge. He and his family had moved into the then-new neighborhood in October 1943, and Bryan believes he was 6 or 7 when the theater opened.
Bryan recalled that kids' matinee tickets were 14 cents then, at least until the day he arrived and found that the price had been hiked.
"When I arrived in line, word spead the admission price was 25 cents," he said. "My first experience in raising money was, in effect, panhandling. I was panhandling a penny from each of the (kids in line)."
Then, Bryan said, "by the time I was in seventh or eighth grade, the Huntridge took on a different meaning. We weren't interested in that matinee, (but) the boy-girl routine. I was never really lucky in that category."
He recalled a manager named Mrs. Hatfield: "She was ancient, we thought. She was maybe 35 or 40. She'd walk up and down the aisle with a flashlight, and if she saw someone putting his arm around a girl, that was too much over the top."
"I never got close to being warned," he jokes.
Contact John Przybys at jprzybys@reviewjournal.com or 702-383-0280. Follow JJPrzybys on Twitter.