7 Las Vegas gifts to celebrate Sin City
December 16, 2017 - 10:49 am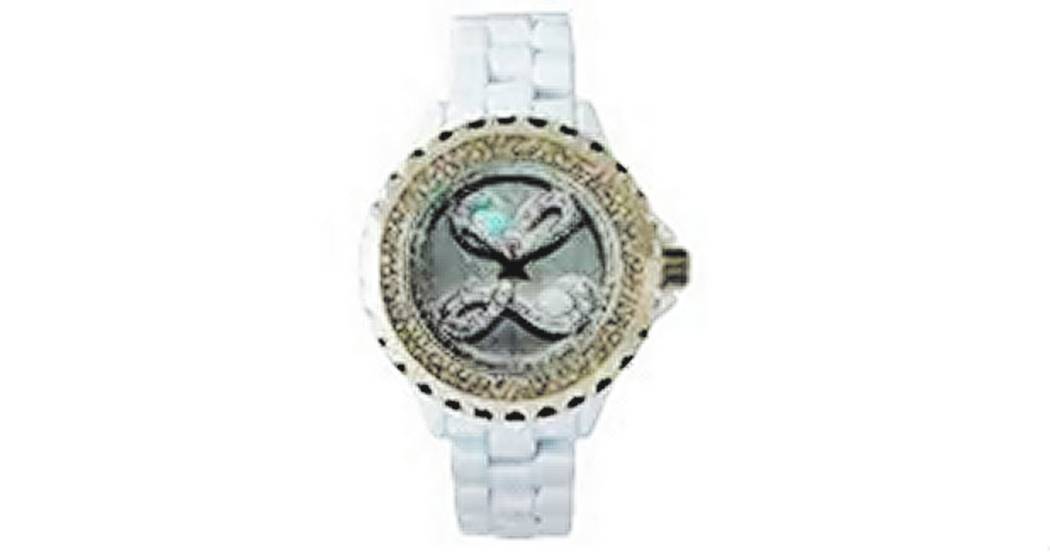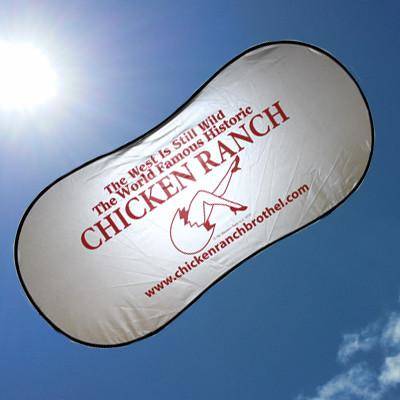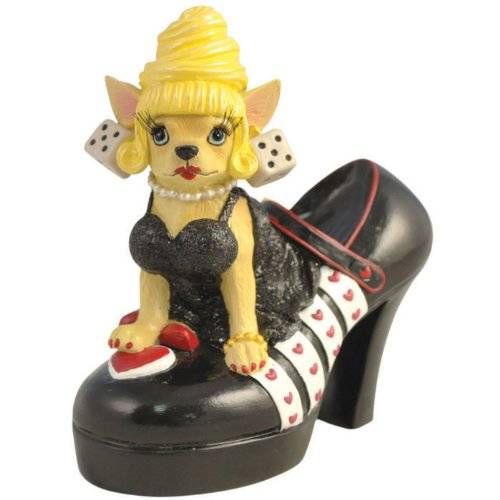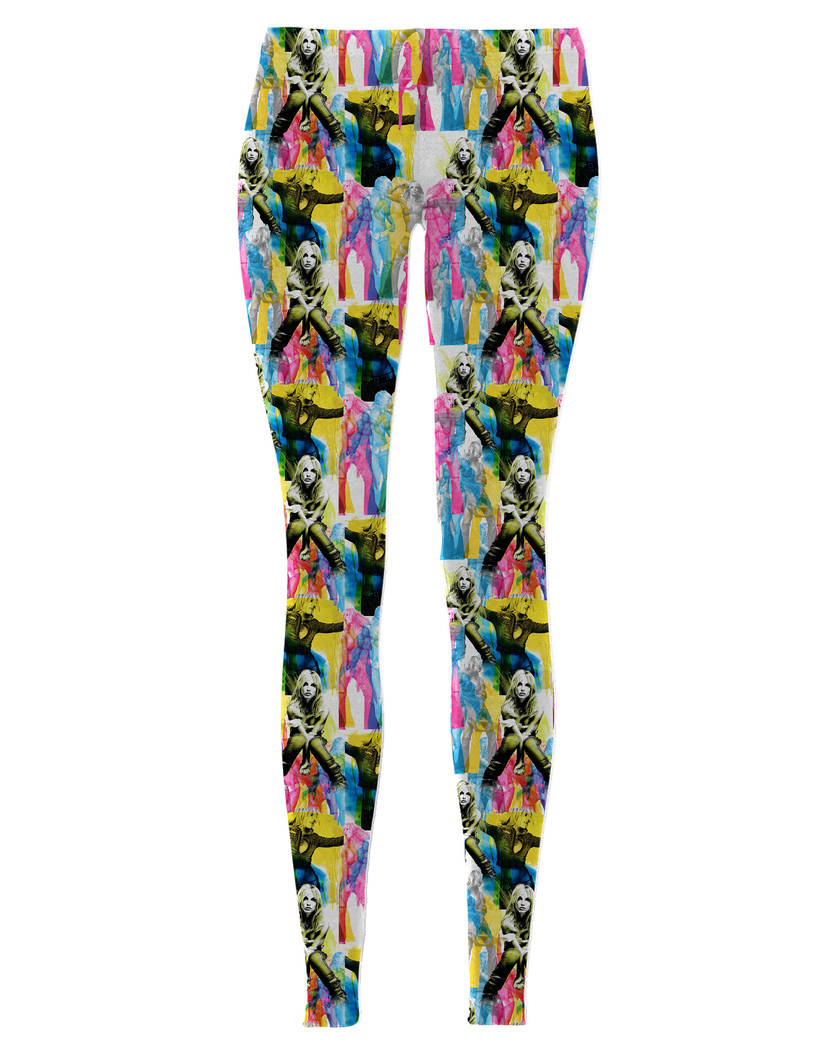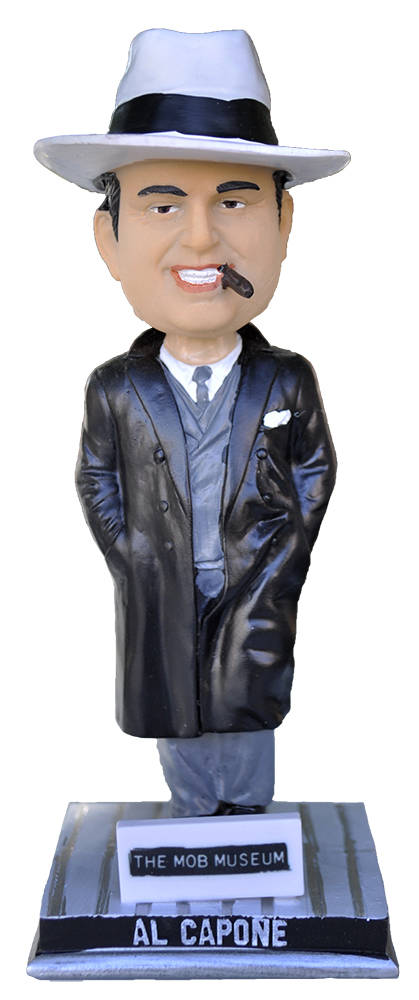 We'll spare you the dice clock — now as much of a Vegas cliche as cheap shrimp cocktail and yard-long margaritas. Fortunately, there are quirkier gifts out there to celebrate the utterly unique appeal of the most vibrantly entertaining city on Earth: Our own Las Vegas.
Life-size showgirl standup
Though their ubiquity isn't so ubiquitous anymore, showgirls are a cherished Vegas icon. Now you can have one at home (if you promise to behave yourself). Standing 84 inches by 35 inches, this feathery embodiment of the city's production-show heyday could be a hit at any gambling or Vegas-themed parties. And after you've set it up (fold, lift, lock tabs, etc.) you can insert your face below that fabulous headdress. (Advice to men: You might want to shave first.) $39.99; amazon.com
Mobster Bobbleheads
No Vegas bona fides are really bona fide without the imprimatur of our infamous mob past, which is what our Mob Museum is for. Get the nod-nod-nod-nod-nod-nod-nod of approval from the city's wrong-side-of-the-law icons. And c'mon, feel the pride — after all, Bugsy Siegel was a leading force in the development of the Strip, Meyer Lansky was an accounting genius, and Al Capone and Lucky Luciano were, well, particularly colorful fellows. $19.99; shop.themobmuseum.org
Britney Spears faces leggings
Don't take this the wrong way, but … haven't you always wanted to wear Britney Spears on your butt? Not to mention your torso, thigh, ankle and kneecap? Though the "Oops I Did It Again" diva's residency at Planet Hollywood, "Britney: Piece of Me," will serve up its final performance on New Year's Eve, you can keep the "Toxic" titan of pop incredibly close with these polyester leggings that double as a collage of Spears over the years. Be advised, though, that we take no responsibility for any weird body-part jokes aimed at you while you're out in public in your Brit britches. $30; store.britneyspears.com
Singing Dean Martin doll
You remember the King of Vegas Cool? No, not Sinatra or Elvis —though they were kings too. But this was the one who sauntered into a Strip showroom clutching a beverage (some say it was Scotch, others claim it was apple juice) and, with a fake-befuddled look, exclaimed "How'd all these people get in my room?" Yes, Dino's in the house — your house, thanks to this 20-inch-high doll that, at the press of a button, performs signature hits "That's Amore" and "Everybody Loves Somebody," microphone in hand, complete with head and arm movements (but no mouth movement). "When the moon hits your eye like a big pizza pie" … $100; amazon.com
Chicken Ranch Brothel auto sunshade
No, you don't have to actually have gone there and sampled its services (or so you can insist to your Sig Other, which, we're sure, will be the truth). But you can be the envy of the supermarket parking lot with this nifty memento celebrating Nevada's marquee home of intimate indulgences. Yes, it will shield your car from the heat. Think of it as, um, "protection." You'll be practicing safe parking. $18; chickenranchstore.net.
Liberace 'Tiffany Heist' watch (men's and women's styles)
He was — how shall we put this? — The Blingiest Man Alive, whose glitzy, glammy (and yes, hammy) style helped define the classic Vegas vibe. And you can echo his singular style with this watch inspired by the infamous case of the diamond "L" of the back of Liberace's Tiffany watch, which was stolen by a cat burglar before being returned to its extravagant owner by the FBI. In these replicas, the "L" is reprinted as the watch's rhinestone-accented face. $59.95; zazzle.com
* Vegas Chihuahua figurine
Why? Sometimes the answer to that is, "Why not?" So it is with this thoroughly goofy (and charming) resin knickknack, which will stand out on the mantelpiece, coffee table or display cabinet. At 3 and a half inches tall, this high-rolling pooch with the tres-chic dice earrings, ice cream cone-style 'do, heart-shaped mouth and hot-to-trot (on four legs) gown perched atop a fashionable high heel shoe, is an aces-high conversation piece. $19.88; amazon.com.