9 cheap online dating services for finding a last-minute Valentine
February 10, 2015 - 3:13 pm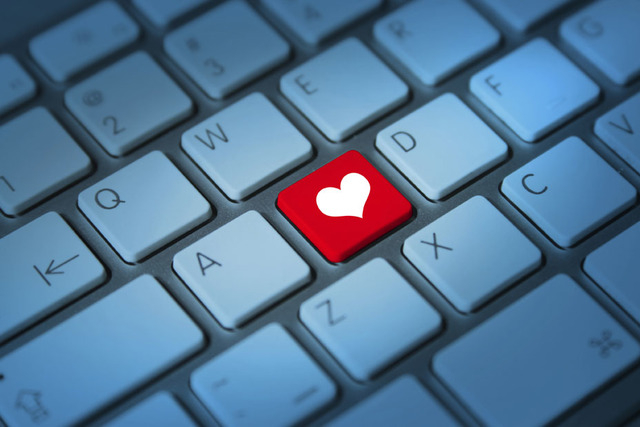 Valentine's Day is just around the corner, prompting couples to make lavish dinner reservations or plan romantic weekend getaways to celebrate. If you're still without a date for the day, you don't have to witness the sappy reverie solo. Online dating services are a great option for those seeking long-term relationships, but they're also a fun way to just meet new people, especially if saving money is a priority.
The thought of saving money while signing on with an online dating service might sound contradictory, but there are many free online dating services accessible on the web, and even discounts or trial offers for many of the best online dating sites that ensure you're saving money on Valentine's Day.
Badoo
"With over 235 million users, Badoo is great for chatting, making friends, sharing interests and even dating!"
With the goal of helping like-minded people meet, Badoo offers users both an online and mobile option to connect. Users can find others who have been to the same places, have mutual friends and shared interests. Like most dating apps, there is the ability to communicate with other users to set up a time to meet, whether it's for a date or just to enjoy an activity you have in common.
Badoo's site claims it's the world's largest and fastest growing network for meeting people, and the service even offers games to keep users interested and active. The Badoo app is free, although its premium service comes at a cost.
Coffee Meets Bagel
"The only dating app that women love!"
Unlike most dating apps and services, which were created by men, three sisters founded Coffee Meets Bagel with the main goal of appealing to female users. This site, owned and created by Arum, Dawoon and Soo Kang, received national attention when the service was featured in ABC's "Shark Tank," and even more when the sisters decided to turn down Mark Cuban's $30 million offer to buy the company.
Coffee Meets Bagel appeals to women because, according to Arum Kang, quality is prioritized over quantity of matches.
"Men love looking at photos of women, so they love the choices," Arum told ABC 7 News. "They are going to browse endless photos. It's fine. For women, most of us want something more meaningful."
With the goal of weeding out creeps, the app requires users to fill a brief questionnaire and then uses Facebook profiles to generate matches, which are distributed every day at 12 p.m. This service is free to users.
eHarmony
"At eHarmony, we deliver more than just dates. Our patented Compatibility Matching System® narrows the field from thousands of single men or single women to match with a highly select group of compatible singles — singles who have been prescreened on 29 Dimensions® of Compatibility: scientific predictors of long-term relationship success."
eHarmony strives to whittle down your endless choices to select individuals who match your values, goals and likes based on a super-secret algorithm. While focusing on personality and core values is essential in any relationship, it might affect the balance of male and female users. The site has a heavy female bias; this imbalance could raise competition for women seeking male dates on Valentine's Day.
GOBankingRates asked eHarmony to tell us what its best feature is that makes it stand apart from the rest:
"Our redesigned, magazine layout product is pretty amazing aesthetically, but I think the best thing is the improved, seamless relationship questionnaire – where we get to know you and what you really care about. It's brilliant because it also sort of gets you thinking about yourself, what you are looking for, and who you are. Those are really important aspects of finding the right person to be with."
When asked for a fun tidbit about its product and success, eHarmony noted:
"The walls of the hallways at eHarmony are covered from floor to ceiling with wedding announcements, baby pictures and family photos from couples that met on eHarmony. We open sacks of mail every day that are full of good news and we couldn't be more proud to have played a part in their story. eHarmony is All. About. Love."
Unfortunately, eHarmony doesn't come cheap, with prices ranging from $9.95 to $59.95 a month depending on the length of the membership you select.
Match
"We create romantic opportunities so singles are more likely to find someone special. Over the years, we've learned more and more about what people want — and the tools they need to help take the lottery out of love."
As one of the most visible online dating services in the market in terms of commercial ads, Match.com provides its visitors with in-depth online dating functionality, including profile building, chat and email connectivity, photo sharing, and webcam capabilities to help them get to know potential matches before meeting in person.
Match.com provided GOBankingRates with some fun facts about its dating pool in 2014:
Key words: "Travel" was mentioned in a profile 1,005,346 times, while "down to earth" was mentioned 232,348 times. The most common words used in profiles were "electrician," "welcoming," "warmhearted," "zumba," "crochet," "quickest," "cosmetology," "ladies" and "sewing."
Alma maters: The five most common college universities listed were Ohio State University, UT Arlington, Penn State University Park, Arizona State University and Michigan State University.
Most successful city: The city with the most people resigning from their memberships because "they met someone" in 2014 was Portland, Maine.
"Singles are highly motivated to invest in themselves and find a meaningful relationship during this season," Amarnath Thombre, president of Match North America, told GOBankingRates. "Getting a Match membership is one of the best ways to increase singles' opportunities to find someone special. Who wouldn't want to do that for less than the cost of a coffee a week?"
Costs to join Match vary depending on the term you select, with longer-term memberships bringing down the per-month cost. If you're not sure whether you'd like to commit to a subscription, the site does offer customers a free trial.
Meetup
"Meetups are neighbors getting together to learn something, do something, share something…"
Meetup.com offers visitors a forum for findings others who are like-minded and share similar interests. With fostering group settings being the site's focus, it's not directly a dating site; however, because it is a social site that connects people to others in their communities, it's a great way to find someone with similar interests in a more organic fashion.
Meetups are inspired by similarities, like in age, lifestyle, marital status and family status. Some meetups bring people together to play a sport, while others focus on bringing people of the same field together, like tech meetups. Even if you're not looking for a romantic partner or a serious commitment, meetups can help you make new friends or do what you love in a group setting. The cost to join any one group varies.
OkCupid
"OkCupid is the fastest-growing online dating site. We use math to get you dates. It's extremely accurate, as long as (a) you're honest, and (b) you know what you want."
OkCupid's math whiz department developed its formula for the perfect match — that is, as long as you portray yourself in an honest light and know specifically what you're looking for in a significant other.
Mike Gnitecki of Longview, Texas, shared why he prefers free online dating services like OkCupid:
"I have personally found that free services such as OkCupid have been far better for me than the paid services," Gnitecki said. "I think it may have to do with two things: 1) the free services have more active members (this seems to be a huge benefit), and 2) women can actually respond for free on the free services (e.g. they don't have to pay to respond to messages from others)."
PlentyOfFish
"Now with the help of a team of PhD's we've created the worlds most advanced matching system. If you are in contact with 100 different singles, 50% of the time your future partner is in the top 10, and 17% of the time we can pick the exact person you will end up dating."
The people behind PlentyOfFish claim to have online dating down to a science. With a fairly equal ratio of men to women and the no-cost nature of the service, PlentyOfFish.com helps fill in the challenges of dating by bridging matches seamlessly.
Additionally, those who want their profiles to stand out can opt for a paid membership.
Tinder
"Tinder is the fun way to connect with new and interesting people around you."
This addicting app allows users to play "hot or not" with the prospect of meeting their matches. Unlike other services, like Match, in which anyone can contact you, only mutual matches — those who swiped right "liking you" as you did for them — have the ability to converse with you.
Through your Facebook, Tinder displays any mutual friends and interests you share and only accepts photos through Facebook, helping reduce "catfishing" (falsely representing oneself on the web). Users can also share "moments," a function like Snapchat that allows users to share photos of what they're up to with their matches. The app is free, although a paid version released in November 2014 allows users to undo a previous swipe.
Zoosk
"Discover for yourself why over 30 million singles date smarter with Zoosk's unique technology."
Zoosk offers users mobile, tablet and desktop interfaces to connect with others. With a lot of the standard functionality you can expect from a dating site, Zoosk prides itself on the technology it uses to match users.
"One of the best features about Zoosk is our Behavioral Matchmaking™ technology, which pulls millions of data points from actual user behavior and interactions on the site to deliver better matches based on real preferences," Zoosk told GOBankingRates. "This sets us apart from all other dating websites, which typically gather user insights through canned survey questions. Our Photo Verification is also a unique feature that confirms photos are authentic so users can trust the person they meet up with for a date will look like their photo."
When it comes to finding a Valentine's Day in the weeks leading up to the holiday, Zoosk had some interesting findings to share:
"After studying 2014 data amongst Zoosk users, we discovered that Valentine's Day had the least profile views of any day in February last year (2014) for both men and women, which could indicate people had success finding romance for Valentine's Day! Of course, for those that weren't lucky in love, Valentine's Day seemed to motivate people to ramp up their search, as there were 16 percent more messages sent in the two weeks following Valentine's Day compared to the two weeks before."
Cheap Valentine's Day Dates
Once you've chosen which of the many online dating services you'd like to use, and have garnered a few solid responses from prospective Valentine's Day dates, it's time to decide where to meet. While going the whole nine yards with reservations to a trendy restaurant, along with a limousine, champagne and Valentine's Day flowers, is impressive, this kind of planning is best saved for a later occasion, after a long-term relationship has been established.
When finding a place to meet for a fun Valentine's Day date, it's important to first ensure that the area is well-lit, public and casual. Here are the best first date locations when meeting someone from online dating services:
Bookstores are a neutral place to meet someone for the first time, especially since there typically is an in-store cafe at most locations and books are a great starting point for conversation.
Coffee shops are a nice compromise for those who don't want to trek through the entire city for a date, as Starbucks locations alone are commonplace. Coffee and tea are also affordable, and don't leave expectations of who will pick up the tab at the end of the date.
Parks provide a great way to get fresh air on a date. If you want to get to know your date more, you can even suggest that each person bring a food or beverage that they most identify with. If you want to make a slightly grander gesture, bring the items needed for a picnic for you two to share. This will seem more creative anyway than an elaborate restaurant date would on Valentine's Day.
Saving money on Valentine's Day doesn't mean you have to stay cooped up at home alone. If you're not officially in a relationship with someone right now, here's your chance to meet new people at an affordable cost or no cost at all.
Related Stories:
–9 strategies for cheaper night out
–Never pay this expense when going out again
–7 ways to save money on Valentine's Day flowers