9 great quotes about Las Vegas
November 15, 2013 - 4:12 pm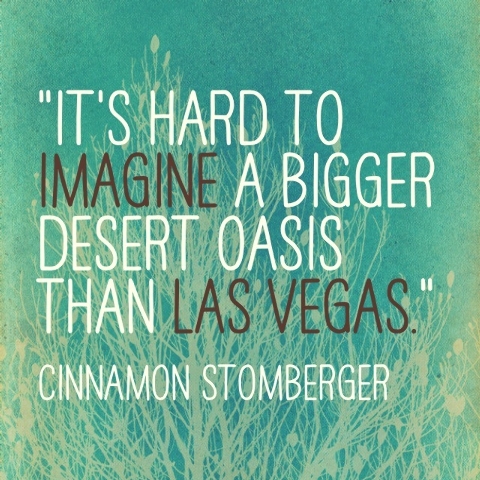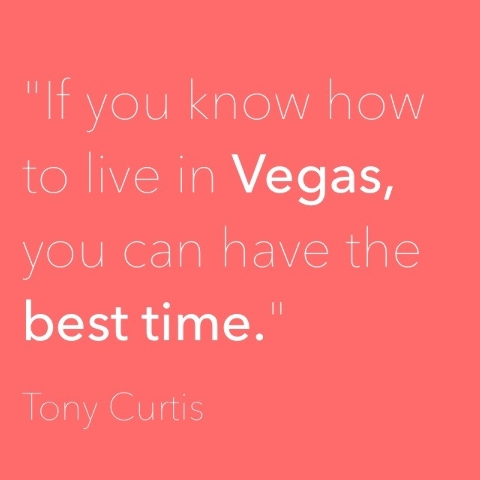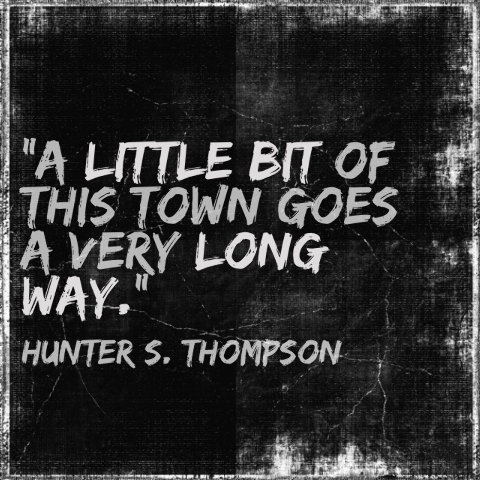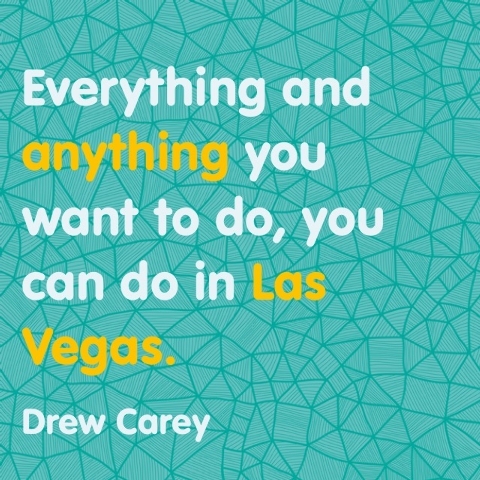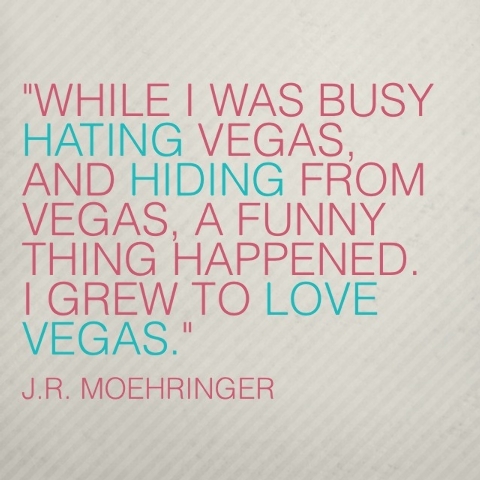 Las Vegas gets talked about: on TV, in movies, books and magazines and newspaper articles. It's not always positive attention, but we've found some quotes about Las Vegas that show why people — residents and tourists alike — love Las Vegas.
1. "Las Vegas looks the way you'd imagine heaven must look at night." – Chuck Palahniuk, in "Invisible Monsters"
Palahniuk's 1999 novel about a fashion model who is left a disfigured outcast after a car accident was originally considered too disturbing to publish. It was given a second chance after the success of Palahniuk's first novel, "Fight Club."
2. "It's hard to imagine a bigger desert oasis than Las Vegas." – Cinnamon Stomberger
The quote is commonly bandied about by those just excited to visit Las Vegas, but it's found fame elsewhere: You'll notice it in books ranging from the Chicken Soup for the Soul series to high school textbooks.
3. "If you know how to live in Vegas you can have the best time." – Tony Curtis
Curtis' film career spanned six decades. He was inducted into the UNLV Hall of Fame in 2004, and a street is named after him in Henderson, where he lived when he died in 2010.
4. "A little bit of this town goes a very long way." – Hunter S. Thompson
Thompson coined the term Gonzo journalism for his down-and-dirty approach to the stories he told. This quote comes from the work he remains best known for: 1972's "Fear and Loathing in Las Vegas."
The look at the failure of the 1960s counterculture movement was first serialized in Rolling Stone and was made into a movie in 1998.
5. "Las Vegas is sort of like how God would do it if he had money." – Steve Wynn
Wynn's companies have built some of the most widely recognized resorts in Las Vegas, including Bellagio, Wynn and Encore.
6. "Everything and anything you want to do, you can do in Las Vegas." – Drew Carey
Currently the host of "The Price is Right," Carey is best known for his starring role on "The Drew Carey Show" and his part in the improv show "Whose Line Is It Anyway?"
7. "Hatred is not what Las Vegas is about." – Oscar Goodman
Mayor of Las Vegas from 1999 to 2011, Goodman had previously served as defense attorney for some of those accused of being organized crime leaders in the city, including Tony "The Ant" Spilotro, Meyer Lansky, Nicky Scarfo and Frank "Lefty" Rosenthal.
8. "While I was busy hating Vegas, and hiding from Vegas, a funny thing happened. I grew to love Vegas." – J. R. Moehringer
Moehringer spent two years living in Las Vegas while helping Andre Agassi write his memoir, "Open: An Autobiography."
The Pulitzer Prize-winning journalist wrote "Las Vegas: An American Paradox," published in Oct. 2010 in Smithsonian Magazine, about his time in the city.
9. "What happens here, stays here."
OK, so it's a marketing slogan. But we can't deny it's a great quote when it became one of the most powerful marketing campaigns in history.
Adopted by the Las Vegas Conventions and Visitors Authority in 2002, the saying, along with "What Happens in Vegas, Stays in Vegas," helped the Las Vegas brand become the second-most recognized brand in the country, after Google.
What did we miss? Let us know on Facebook, or find us on Twitter: @reviewjournal.
Contact Stephanie Grimes at sgrimes@reviewjournal.com. Find her on Twitter: @steph_grimes