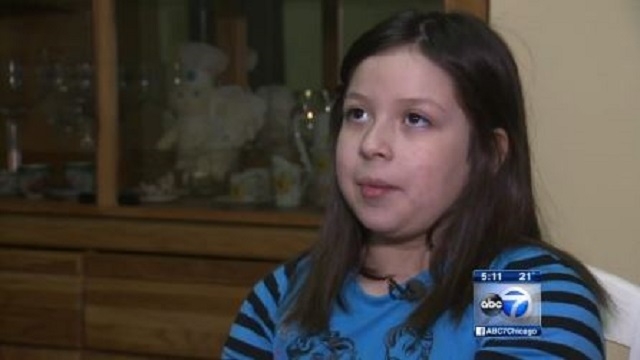 A 9-year-old girl delivered her own baby sister this week after her mother went into labor at their Chicago home.
Alyssa Meza was at home alone with her mom when her mom said she felt the baby coming.
"I told her to pushed the baby out and I'll catch the baby," Alyssa told WLS-TV. "She got scared. And I catched the baby, grabbed the towel and wrapped her around."
The girl said the umbilical cord was wrapped around the baby's throat, but she knew to unwrap it because of a medical TV show she had seen.
She said the baby was "a little purple," so she ran to a next-door neighbor's house, who called 911.
Alyssa's mother, Monique Meza, told WLS her daughter is very mature for her age.
"I know she has a bright future ahead of her and I am very, very proud of her," she said.
Both Monique and the baby are doing well, according to the TV station.
Contact Stephanie Grimes at sgrimes@reviewjournal.com. Find her on Twitter: @steph_grimes