A LITTLE SOMETHING SPECIAL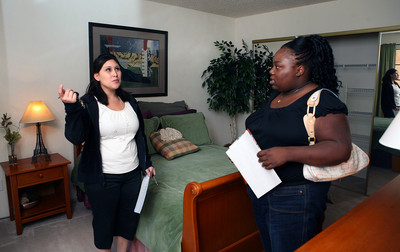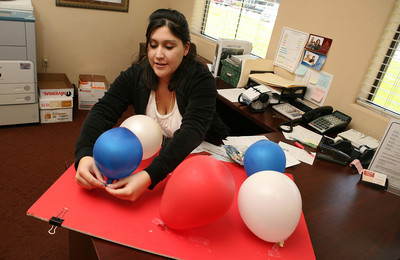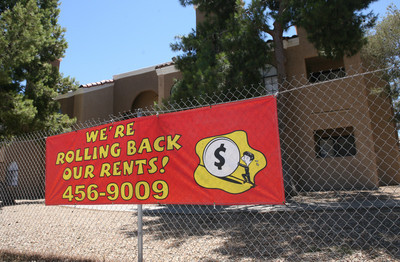 Candice Morrison, 22, had two criteria for the perfect apartment: A place she could move into immediately and cheaply.
It took her about four hours and four stops on a recent Tuesday before she found it at the Oasis Ridge apartment community on East Charleston Boulevard. She paid $550 to move in.
"They waived my security deposit and gave me a free 20-inch television," says Morrison, a mother of three.
These may be tough times for homeowners but not for renters. After weathering several years of 4 percent to 5 percent annual rent increases and even waiting lists for some apartment communities, renters have a grab bag full of concessions to choose from, offered by management companies hoping to lure new residents to their properties.
"Nearly everybody in this market is giving something," says Claudine Livingston, community director for Montego Bay in Henderson.
The occupancy rate for local apartments has dropped below its historical average in recent months to about 93 percent, says Brian Gordon, principal at Applied Analysis. It usually runs a few percentage points higher.
Renters are taking advantage of the swell of single family houses and condominiums that have entered the rental market recently, he explains, forcing apartments to offer sweet deals to compete.
While a three-bedroom apartment may rent for $1,100 or $1,200 a month, a three-bedroom house may cost $1,200.
"We've had a lot of renters looking in that direction," Gordon says.
But apartment managers hope incentives such as free rent, waived security deposits and gift cards, among others, will help increase their occupancy rates. Concessions have long been a fixture of the rental world but many communities eliminated or reduced them when the housing boom was at its peak and apartments were in greater demand, Gordon says. Many experts think occupancy rates will increase when new hotels open in 2009, creating jobs and higher demand for housing.
But concessions are expected to last for the next few quarters, Gordon says.
"Now we're back into a time where everybody's fighting for every renter they can get," Livingston says.
A few weeks ago, she had a glut of three bedroom apartments. To rent them out, she took $200 off the monthly rent of $1,100 for a 12 month lease. They rented quickly and now the remaining ones are $75 off. Most renters are getting at least $40 a month, and as much as $200, off their rent for the duration of their lease.
People who look at an apartment and rent on the same day also get to pop a balloon for a prize. They can win anything from a DVD player to a waived application fee.
"It's a neat incentive to get people to rent immediately," Livingston says. "We'll change our specials daily if we have to."
Offers vary depending on a property's occupancy rate, apartment managers say. Most keep up with what their competition is doing, too. For example, a few weeks ago, one of Livingston's competitors offered free rent in the months of April, May and June.
Other companies aren't offering incentives. Instead, they offer what they call "real pricing." That's where managers lower, or in some cases raise, monthly rents based on demand and competitors. For instance, a two bedroom apartment might lease for $1,100 one month and then drop to $1,000 the next, says Robert Correa, a district manager for Camden properties.
In the past, Camden offered things such as free rent but customers often asked them to spread that amount over the course of their lease, lowering the monthly rate. That, Correa says, is real pricing. Also, if an applicant's credit is good enough, they may not ask for a security deposit.
It seems to work, he says, because some of their 30 local properties run occupancy rates as high as 98 percent.
"Everybody's tried everything to see what works. We feel at this point in time, it's so much simpler for our customer. It boils down to the same thing," Correa says.
Contact reporter Sonya Padgett at spadgett@reviewjournal.com or 702-380-4564.