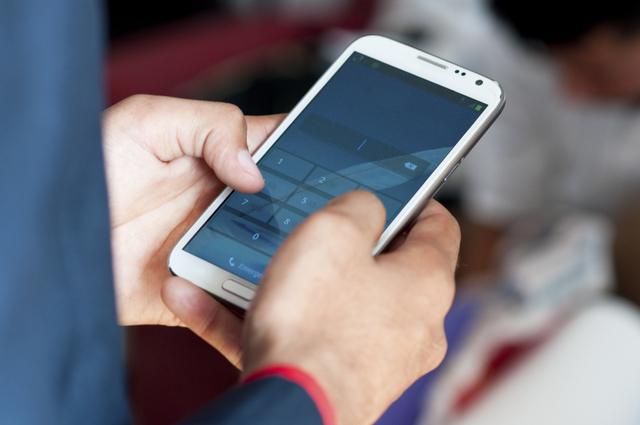 NEW YORK — Almost half of U.S. holiday shoppers are using mobile devices for shopping this year, up from about 38 percent last year, according to a new Reuters/Ipsos poll.
Mobile and in-store browsing are melding into one shopping experience, and retailers are adapting by retooling their apps to enable browsing while inside brick-and-mortar stores.
Forty percent of mobile users in the Reuters/Ipsos survey of about 10,000 Americans, conducted every November and December, said they would research products or compare prices while in a store.
Around 30 percent said they would find coupons or discuss products with friends and family. The online poll has a credibility interval, a measure of precision, of plus or minus 1.5 percentage points.
Rod Sides, who leads Deloitte's retail and distribution practice, said while tablets are more popular for making purchases, more people carry smart phones in stores. This trend has made features like in-store maps and geolocating more popular with retailers, he said.
"Especially if you've got a generation of shoppers who are comfortable with some degree of personal information that's out there, so they'll opt in to a lot of the offers," Sides said. "We'll see that trend continue."
Target relaunched its app in October to include interactive maps and store-specific Black Friday deals. Wal-Mart added two in-store features to its app, which is one of the most popular free mobile shopping apps according to Apple and Google. Wal-Mart public relations director Ravi Jariwala said both new features have been extraordinarily popular.
Search My Store geolocates a device to a store, then directs users to items in that very store. Savings Catcher searches for better deals from nearby merchants, then refunds the balance to Wal-Mart customers.
"Early on, like everyone else, we were pretty focused on optimizing a mobile eCommerce experience," Jariwala said. "Since that time we've really been more focused on… how do you use mobile to fundamentally change how you and I will shop inside a Wal-Mart store."
Savings Catcher seemed to prompt customers to make more trips to Walmart and spend more, Duncan Mac Naughton, then executive vice president, said in an October investor meeting. Mac Naughton announced his resignation the following month.
The average refund in Savings Catcher came out to less than a dollar, and fewer than half of the submitted receipts qualified for refunds at all.