Accidental meeting with Patricia Neal leads to new career for writer
October 26, 2008 - 9:00 pm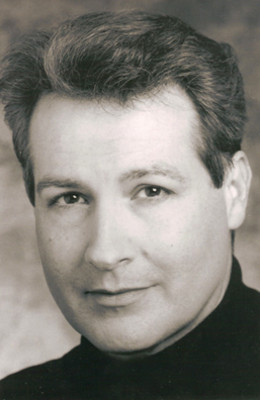 Not surprisingly, the roster of celebrities who have played Las Vegas at some point in their careers is incredibly long.
What is surprising, however, is just how diverse that roster of Las Vegas alumni is.
Beginning today, author and biographer Stephen Michael Shearer offers a look at Las Vegas headliners who have played a role in the city's entertainment history in an occasional series of profiles he's writing for the Review-Journal.
Shearer, an Illinois native who has spent much of his life as an actor, began his career as a celebrity biographer pretty much by chance, after actress Patricia Neal saw him perform in an off-Broadway play.
"The head of the theater guild and his wife and Patricia came to a performance, and Pat and I bonded," he recalls. Although they grew to be friends, Shearer was surprised when Neal asked if he would write a book about her.
Shearer, who has written research pieces for the Academy of Motion Picture Arts and Sciences and several film and theater reviews, found the request difficult to turn down. And, after interviewing more than 100 associates of Neal's, he wrote "Patricia Neal: An Unquiet Life" (University Press of Kentucky, 2006).
For his Review-Journal series, Shearer will profile a range of entertainers — some still performing — who have become, as he puts it, "a part of Las Vegas history."
In addition to today's feature on Rose Marie, the list of celebs on tap for Shearer's series includes Dick Smothers, one-half of the comedy duo that many associate most strongly with their groundbreaking CBS variety show, but who also have earned a place in Las Vegas entertainment history — and continue to perform here.
Then there's Phyllis Diller, who, Shearer notes, "said, 'You know, Las Vegas audiences are the best in the world, and you want to know why? Because they're all on vacation.'
"And I said, 'Why did you enjoy appearing in Las Vegas?' And her eyes got really wide and she said, 'For the money, honey.' "
"These people have told me some extremely amazing stories," says Shearer, whose current projects also include a biography of actress Hedy Lamarr.
Shearer says his goal is to reveal things about the stars — he's concentrating largely on entertainers from the pre-1970s era — that can't already be found in books or on the Internet.
He adds that he was pleased at how candid the stars were in discussing their lives and careers.
"I asked questions, and 99 percent of them came through like troupers, as these entertainers are," he says.
The series is particularly timely, Shearer notes, because "many of these people are leaving us, and this is our cultural history."
Contact reporter John Przybys at jprzybys@ reviewjournal.com or 702-383-0280.