Animal Foundation awarded $105,000 grant after reducing animal euthanasia
November 13, 2013 - 9:11 pm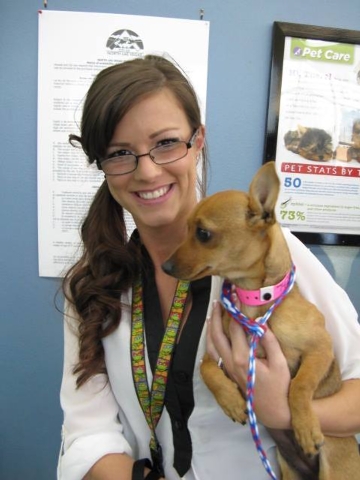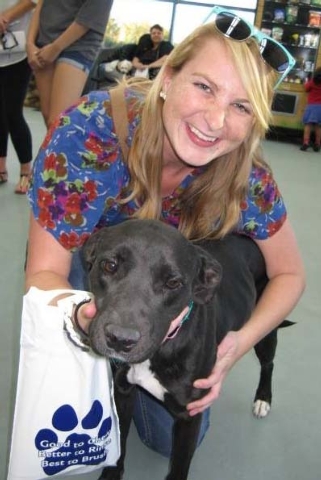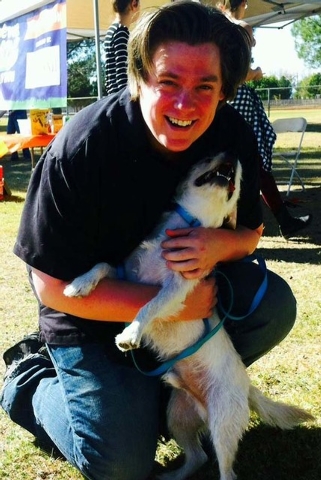 Social media allows people to connect to each other. Now they can connect to animals as well.
A new Twitter account is linking lost pets with their owners or others who want to adopt them. No More Lost Pets Las Vegas, a social campaign started by the Animal Foundation, was created to reduce the numbers of pets euthanized each year. Since the account's start, the Twitter handle @VegasLostPets has already seen success.
"For many people, finding a pet is a visual experience. It was a combination between me and (the) operations team. The software was written to send tweetymail once a profile and photo was created for the animal, which automatically posts to our account. It updates every half hour," said Meghan Scheibe, marketing and public relations manager for the Animal Foundation.
Scheibe, was the driving force behind the Twitter account. She knew people were already interacting through social media, and she saw it as a perfect opportunity to reach out to those who were already online. A profile of each prospective pet is made and posted on the @VegasLostPets Twitter page. Each pet description includes a photo, sex, breed, age, and lists cross streets where the animal was found. The page is updated in real-time as animals arrive at the shelter — brought in either by animal control or owners that can't care for them anymore.
A breakdown in numbers shows that Scheibe's efforts, along with the foundation, have considerably reduced the number of animals euthanized compared to last year.
"We launched the program last year before 4th of July, which is known as one of the busiest days at pet shelters for animal intake due to pets being scared from fireworks and getting separated from their owners. Since the start of the program, we have not euthanized an animal for lack of space for more than 13 months now and we are really excited about those results," Scheibe said.
According to Clark County animal control, 12,557 animals were euthanized from January to June in 2011-2012 in Clark County. This year, between January and June, 10,904 animals have been euthanized. Most of the animals featured on the Twitter account, about 98 percent, are from the foundation. The rest of the animals come from Laughlin and surrounding areas where they are transported and treated at Fort Mohave in Arizona or at other emergency veterinarian services before they are taken to the Animal Foundation.
To ensure the group doesn't miss non-Twitter users, they have a feed on their website and Facebook page displaying a link to the most recent animals found. The foundation's goal is to reunite lost pets with owners, increase animal adoptions, while also reducing euthanasia in Nevada. Their efforts were recently recognized by the American Society for the Prevention of Cruelty to Animals.
"We always had a difficult time returning pets to owners," Scheibe said. "Most companies noticed a boom in social media and we wanted to make it more convenient for people on social networks to find their lost pets and for people to adopt as well. We just received a grant from the ASPCA after winning a contest where 50 shelters competed to increase the number of animal lives saved through adoptions, returned lost pets, or transferring animals to other locations. We just got the check for $105,000 in the mail today and have known since September we won. We want to increase lives saved and develop new strategies to reunite pets with owners and ultimately reduce euthanasia."
The shelter realized social media could be a great avenue for the non-profit group to provide more aid for animals in need.
Founded in 1978, the Animal Foundation started out as a small spay and neuter clinic. The foundation quickly expanded, adding an adoption center, it has grown substantially over its 35 years of service in the community.
The foundation operates the Lied Animal Shelter at 655 North Mojave Road near U.S. Highway 95 and Eastern Avenue. This location handles pet adoptions, lost and found animals, and has a spay and neuter clinic. They also run operations for the shelter as well as the 8-acre pet adoption center on site; helping 45,000 neglected, lost, or abused animals each year.
Nearly 100 animals come through the Animal Foundation's doors every day. It is the largest single open-admission animal shelter in Nevada and is one of the largest in the country.
The public animal receiving department for the Animal Foundation opens at 10 a.m. According to Scheibe, sometimes people leave animals outside the building in the morning — a dog tied to a garbage can outside or a box full of kittens sitting at their front doors — and animal drop-offs continue through the night.
"It's the first time in our organization's history that we have not had to euthanize an animal for lack of space. There was a 5 percent reduction in the number of animals euthanized in 2011. For 2012, it was 13 percent, and we're on track for a 22 percent reduction in animal euthansia for this year," Scheibe said. Those numbers include three of four jurisdictions in the state: Las Vegas, North Las Vegas, and Clark County.
Contact reporter Kayla Heffner at kheffner@reviewjournal.com. Follow Kayla on twitter @KaylaHeffner1.