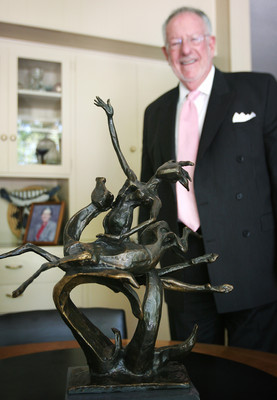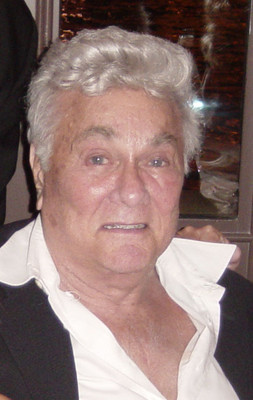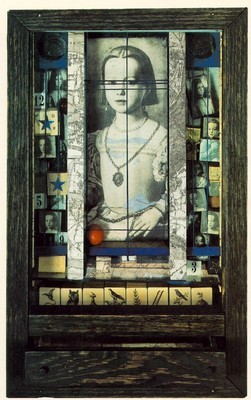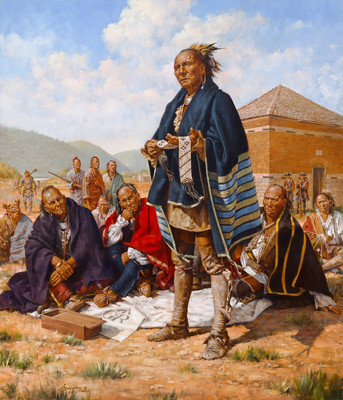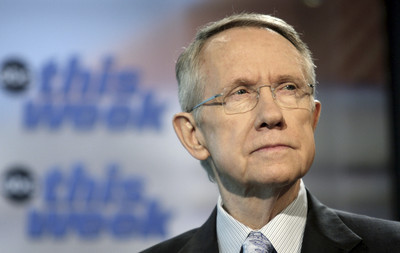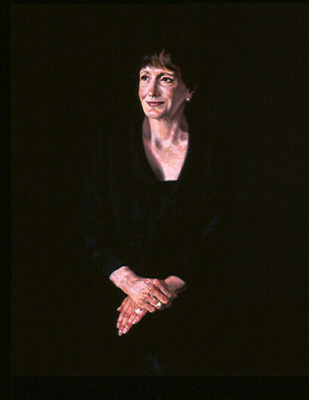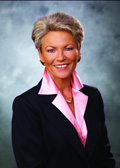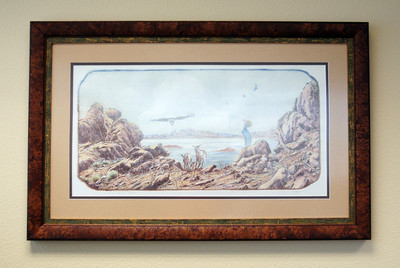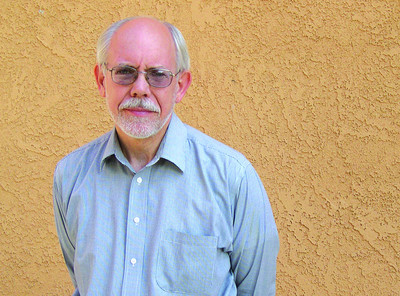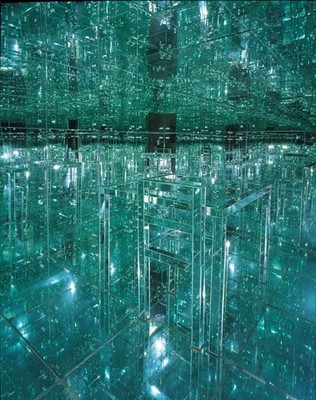 Dogs played poker behind the men whose dreams gave birth to Las Vegas. But today's leaders possess an appreciation for the fine arts as sophisticated and eclectic as our city itself has become.
"The works that I'm seeing in Las Vegas collections are of the highest quality possible throughout the world," says Libby Lumpkin, director of the Las Vegas Art Museum, which is showing an exhibition of locally owned Warhols, Basquiats and others called "Las Vegas Collects Contemporary."
Lumpkin estimates that more than a billion dollars worth of fine art grace homes and offices around town. And she credits casino creator Steve Wynn for the change.
"He's the man," she says. "His sudden development of a world-class collection captured enormous attention, not just here in Las Vegas but abroad."
The Bellagio Gallery of Fine Art opened in 1998, with Lumpkin as its curator.
"As they learned more about what Steve was doing, people in upper level management positions, people running other casino hotels, just naturally got interested themselves," Lumpkin recalls.
The Review-Journal asked selected movers and shakers to name their favorite pieces.
OSCAR GOODMAN,
Las Vegas Mayor
"Diana and the Fawn"
by Laura Goodman
"MY FAVORITE PIECE OF ART IS A BRONZE SCULPTURE OF A WOMAN AND A DEER THAT IS DISPLAYED IN A PROMINENT PLACE IN MY HOME. IT'S MY FAVORITE BECAUSE IT'S A PIECE THAT MY MOTHER SCULPTED."
HARRY REID
U.S. Senate majority leader
"Landra Reid Portrait"
by Gavin Glakas
"MY FAVORITE PIECE OF ART IS A PAINTING I HAVE HANGING HERE IN MY OFFICE OF MY WIFE, LANDRA. AT OUR HOME IN SEARCHLIGHT, WE HAVE PAINTINGS THAT WERE DONE OF EACH OF US WHEN SHE WAS 19 AND I WAS 20. I LIKE THIS ONE BECAUSE IT'S AN UPDATED PAINTING OF THE LADY WITH WHOM I HAVE SPENT MOST OF MY LIFE.
"BUT THE STORY BEHIND THE PAINTING IS ALSO INSPIRING. IT WAS PAINTED BY A YOUNG MAN, GAVIN GLAKAS, WHO USED TO WORK IN MY OFFICE ANSWERING LETTERS UNTIL HE WAS DIAGNOSED WITH A LARGE TUMOR IN HIS CHEST. I MEAN, THAT THING WAS THE SIZE OF AN ORANGE. THANKFULLY, HE LIVED, AND AFTER HE RECOVERED HE DECIDED HE WOULD CHANGE HIS LIFE TO BECOME AN ARTIST. ONE DAY LANDRA AND I VISITED HIS GALLERY AND WHEN SHE LEFT THE ROOM I ASKED HIM IF HE WOULD PAINT A PORTRAIT OF HER AND HE AGREED."
TONY CURTIS,
entertainer and artist
"The Medici Princess"
by Joseph Cornell
"JOSEPH CORNELL WAS AN ARTIST WHO WOULD TAKE UNRELATED PIECES AND PUT THEM TOGETHER IN A BOX. THEN HE PUT A GLASS OUT IN FRONT. IN THE BOX WOULD BE UNRELATED ITEMS: PHOTOGRAPHS OF PEOPLE, A NEEDLE AND A THREAD AND A THIMBLE. HE'D HAVE A PIECE OF MIRROR KICKING BACK YOUR IMAGE SO YOU'D BE IN THAT BOX. IT WAS QUITE SURREALISTIC. HE FOR ME WAS A REALLY UNUSUAL ARTIST.
"I SAW 'THE MEDICI PRINCESS' FOR THE FIRST TIME IN JOSEPH CORNELL'S HOUSE IN UTOPIA HIGHWAY IN QUEENS, NEW YORK, IN 1965. I'VE SEEN MANY PIECES SINCE THEN BY HIM AND OTHER ARTISTS WHO HAVE TAKEN UNRELATED OBJECTS AND PUT THEM IN A BOX, BUT THIS ARTIST IMPRESSED ME SO MUCH.
"I'M AN ARTIST AND I'VE MADE BOXES MY WHOLE LIFE. BUT I NEVER KNEW ANYBODY ELSE WHO MADE THEM UNTIL I MET JOSEPH CORNELL. AND AFTER I SAW THAT BOX, IT INFLUENCED MY ART GREATLY. I OWN TWO OF HIS BOXES AND 150 OF MY OWN, MAYBE MORE. I DON'T SELL THEM. I JUST KEEP THEM TO REMIND ME OF THINGS FROM THE PAST."
ROGER THOMAS,
executive vice president design Wynn Las Vegas
"The Concert" by Johnannes Vermeer
"I first saw it in 1969 at the Isabella Stewart Gardiner Museum, which was next door to The School of the Museum of Fine Arts Boston, where I was a student. I went to visit it nearly every week, yet it never lost its mystery. It was the first pre-20th century painting that drew me in completely and opened the door to the great paintings that preceded the modern era. The painting was stolen from the museum in 1990. No one knows where it is now — or at least, those who do aren't talking."
PAT MULROY,
general manager Las Vegas Valley Water Authority
"In the Land of Beauty"
by Roy Purcell
"Since I personally know Roy Purcell and have admired his work for a long time, I know that he very much finds beauty in what would otherwise be viewed as harsh natural environs.
"I first saw this painting at Roy's studio in the early '90s, the beginning of what has been a tumultuous nearly 20 years. My compatriots on the (Colorado) River (Commission) were being stubborn to change, and the death of our community was being widely predicted. 'In the Land of Beauty' gave me an instant visualization of my position: standing on the banks of the Colorado River, on the rocks, with stubborn mules trying to block my path, and the vultures circling above. I bought it the day I saw it and will never part with it."
JIM ROGERS,
owner KVBC-TV, Channel 3; chancellor, Nevada System of Higher Education
"Hold Fast the Chain of Friendship"
by Robert Griffing
"I won't tell you I'm an expert in art, because I'm not. But Robert Griffing's faces really tell a whole picture of the personality of the person — rather than just being like every other face you see in a Western painting. We have three Griffings in our house in Montana, and this is our favorite. It's a chief, I think, at a peace meeting. And he has in his hands a belt and he appears to be holding it out to someone who's standing across from him that you don't see."
JERRY SCHEFCIK,
director Donna Beam Gallery of Fine Art, University of Nevada, Las Vegas
"The Mirrored Room" by Lucas Samaras
"It's not the most spectacular piece of art in history, but it's the one that had the most impact on me. I saw it at the Denver Art Museum, when it was on tour.
"Art is usually an object that you look at from the outside and admire. This one, you walk in and become part of — because of the way the mirrors are set up. There are other artists out there doing similar things, but this was my first experience with that, and it stuck with me."