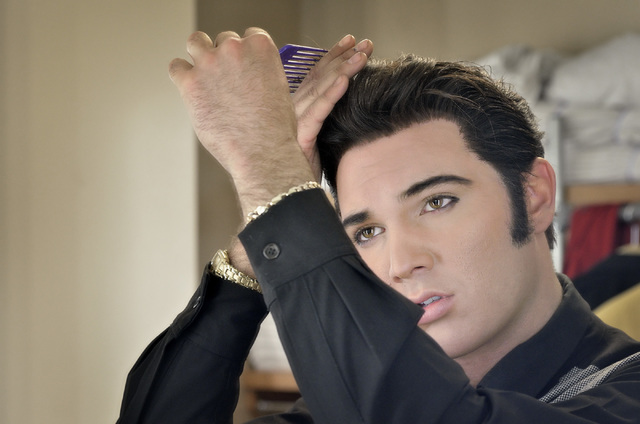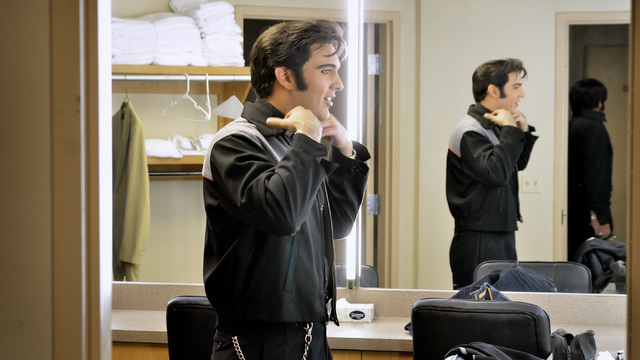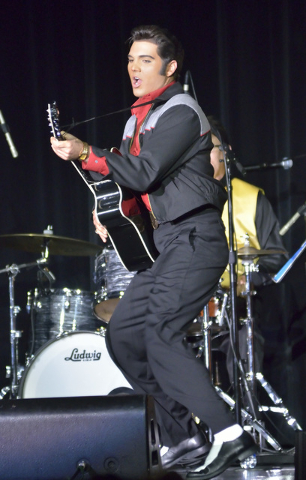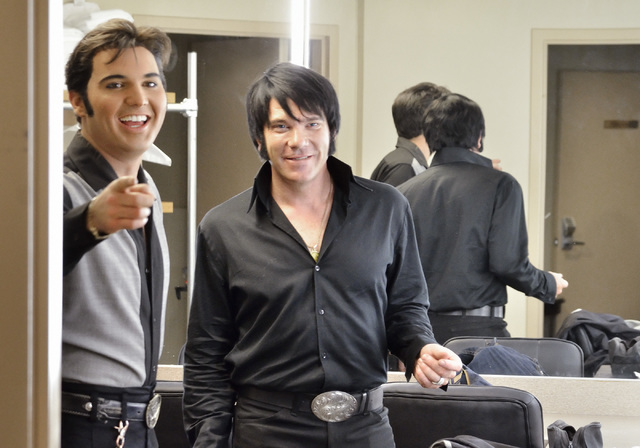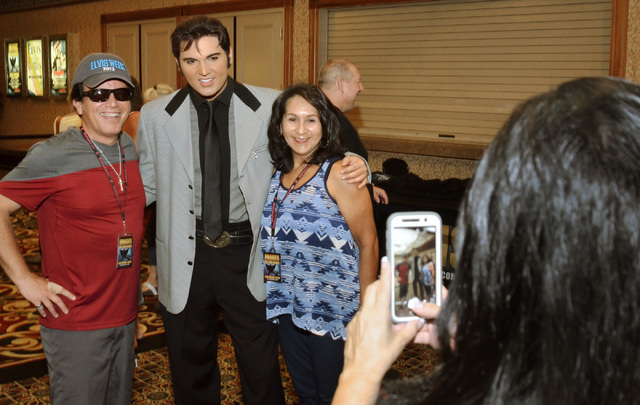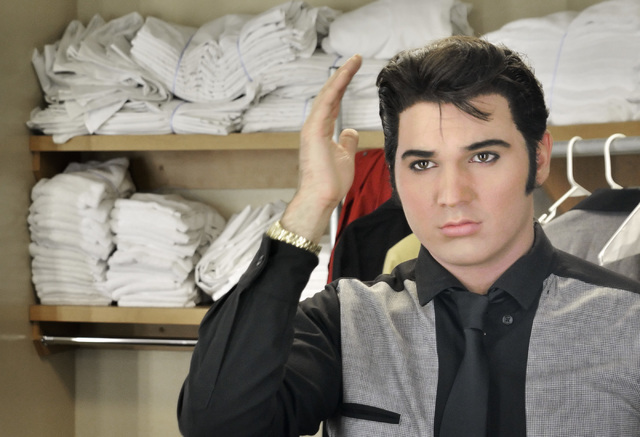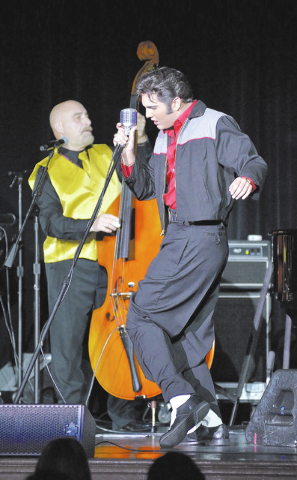 It's not the outfit. Not the sideburns. Not the hips moving at light speed, and not even the drawled "Thankyouverymuch."
Instead, Elvis Presley tribute artists maintain, what makes The King The King comes from the inside. And that's why anybody hoping to see cartoonish, exaggerated depictions of Elvis at this weekend's "Images of the King" Las Vegas Elvis Festival would have left the event sadder than a hound dog on Lonely Street that can't find a fire hydrant in front of the Heartbreak Hotel.
Tribute artists attending, and competing at, the festival were very serious about their inspiration. Faithful to his vision. Even, it's not much of a stretch to say, reverent about the calling they've chosen.
The convention ran from Thursday through Sunday at Sam's Town and featured stage presentations and a contest for tribute artists. The winner of the Sunday finals, which begin at 2 p.m., will prequalify for the semifinals of the Ultimate Elvis Tribute Artist Contest in Memphis, Tenn., next month.
For the more than two dozen tribute artists who were scheduled to compete, bringing Elvis to life is no joke.
It is, rather, a cerebral, even spiritual undertaking.
Terri Futreal, the event's producer, says good Elvis tribute artists "have to be charismatic, they have to be humble, and I think they have to be talented, because I think Elvis was all three of those. And to do a heartfelt tribute to his legacy and his music, I think they have to have the same characteristics.
D.J. Fontana has seen plenty of Elvis impersonators over the years and can judge them through a unique lens: He was Elvis' drummer during the first 15 years of Elvis' career and appeared on the now-iconic 1968 comeback TV special.
Some Elvis impressionists "overdo it," Fontana says. "I think they should go out and watch the old films of Elvis. That's the true Elvis. Not the one jumping around and falling on the ground and that stuff."
In fact, Fontana isn't even offended by impersonators' impressions of his old band mate, "as long as they don't overdo it."
For Brad Mitchell of Spokane, Washington, bringing The King to life begins with having a "sincere love for the man who changed the world."
Then, says Mitchell, it's about loving the fans whom Elvis loved.
"He truly cared about people," Mitchell says. "If you knew Elvis, you knew he was sincere."
Only then, Mitchell says, can come the rest of a tribute artist's arsenal.
"Just the mannerisms, the charisma, the voice, his moves, takes a lot of study," Mitchell says. "They are the largest shoes in the world to fill. So if you start to think you're Elvis, you're going to fail. It's out of love and respect and to keep his memory alive."
How about musical talent? For Tim E. Hendry of London, Ontario, "first and foremost, it's the vocals."
"I mean, you could buy wigs. You could wear makeup. You could change the way your face looks. All kinds of stuff," Hendry says." But if you go up there and you look real good and sound like Tiny Tim, that tribute is gone."
"Elvis' voice, to me, is so perfect, so natural," Hendry adds, and his advice to any aspiring Elvis tribute artist would be to "learn how to sing like him. The rest of the stuff will come along later."
Cody Ray Slaughter, who performed at the festival in "Elvis '56," an original stage show about a seminal year in Elvis' career — when, Futreal says, he went "from hillbilly cat to the king of rock 'n' roll" — says he prefers an Elvis tribute performance in which "I can see the (artist's) personalty come out."
"If I want to watch Elvis, I'll just go and put (a concert) in the DVD player and watch Elvis," Slaughter says.
Then, says Ryan Pelton of Columbus, Ohio, "there's one question that gets overlooked, and that is the fact that Elvis was an entertainer. He had a certain charisma about him, where there was no wall between him and the audience when he'd go onstage. And I think what I try to do is break down that wall and make us all interact, feed off of the energy of the crowd and give it back to them."
"When you start to shift the paradigm, where it's not about the voice or this or that, and go back and watch Elvis, you understand really that's what he was doing," Pelton says. "And that's why I love him."
It is, says Sean Martin of Azusa, California, "very tough to fill his shoes. Those are the biggest shoes to fill, and I think you've seen some of my brothers, as I call them,who are pretty close to it. But I don't think anybody ever hit it, dead ringer."
For Martin, paying tribute to Elvis Presley is more than showbiz.
"I look at it this way: We guys here are the eyes and heart for him," Martin says. "I believe that, maybe, somewhere, he sees audiences through our eyes. We're just a connection. That's what we're for: like a vehicle for him to reach out."
Otherwise, Martin says, "we're just regular guys going down the street with sideburns."
Read more from John Przybys at reviewjournal.com. Contact him at jprzybys@reviewjournal.com and follow @JJPrzybys on Twitter.