Arts advocacy group honors Snyder
December 4, 2011 - 2:02 am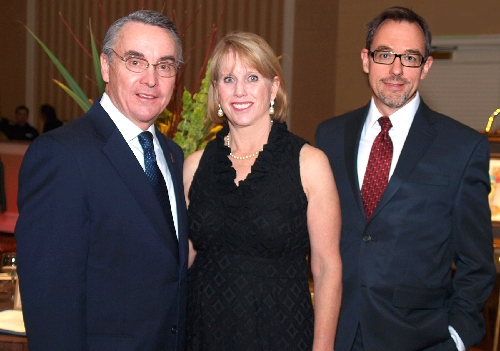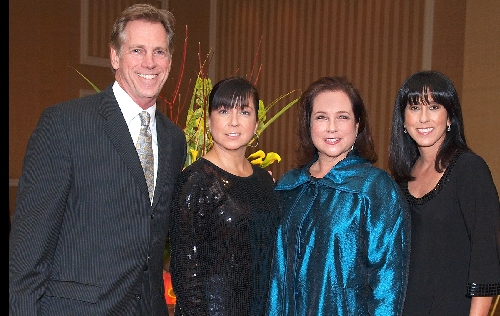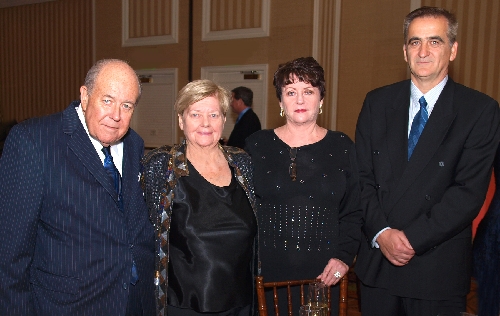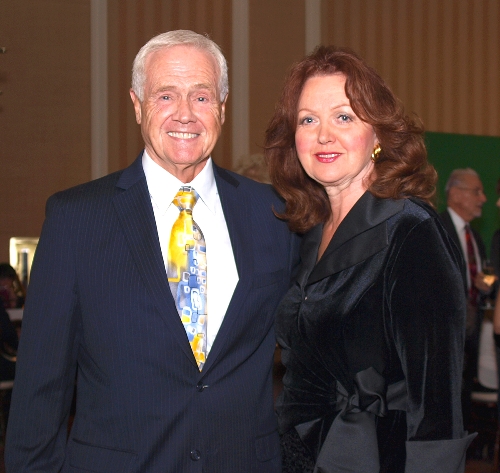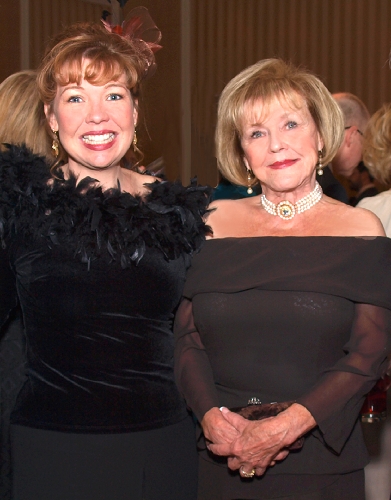 Don Snyder was honored for his vision and the realization of The Smith Center during the Nevada Arts Advocates 13th annual Arts Advocacy Dinner on Nov. 19 at The Mirage.
Mike Weatherford, entertainment columnist for the Las Vegas Review-Journal, invited Snyder to join him onstage in a living room setting for an informal conversation on how The Smith Center for the Performing Arts came about and the integral role Snyder has played in the project since 1996 in helping to make the center a reality.
Nevada Arts Advocates President Pat Clary was joined by the board's vice president Randy Soard in presenting proclamations and a photo mosaic by artist/photographer Soard of a portrait of Snyder surrounded by a mosaic displaying his life and many accomplishments. The Nevada Arts Advocates bronze award, created by sculptor and painter Joseph Palermo, also was presented to Snyder.
The arts organization also announced the names of its 2011 student scholarship recipients. Taylor L. Khaldy of Henderson won the theater scholarship, Kallie R. Mcgill of Gardnerville received the dance scholarship, Krista A. Klebenow of Spring Creek won the visual arts scholarship, and Natalie J .Smith of Las Vegas received a music scholarship.
The evening's reception showcased the musical talent of Clark County School District students. Guests including Nancy and Kell Houssels, Keith Boman, Maria and Ted Quirk, former U.S. Sen. Richard Bryan and Bonnie Bryan, state Sen. Mark Manendo, Susan and Irwin Molasky, Cathy and Jack Woodcock, Judy Cebulko, state Sen. Mike Schneider and Candy Schneider, Francine Pulliam and Terry Graves participated in a small silent auction during the hour of socializing.
The dinner program was emceed by KLAS-TV, Channel 8, news anchor Paula Francis. Music entertainment during the dinner was provided by guitarist Ronnie Rathers. Randy Oaks conducted the live auction.
Enjoying the filet mignon dinner were Myron and Dana Martin, Wendy and Richard Plaster, Paul S. Beard, Janice Allen, Terry Jones, Jane Ann Toggione, Assemblywoman Peggy Pierce, Carolyn Sparks, Denny Weddle, Julie Murray and Brian Burton, Harriet Trudell, Selma Bartlett, Eileen Hayes, Joyce and Steve Schneider, Dennis Ortwein, Robin Reddle, Kendall Hardin and Hans Wallbro.
After the dinner, ventriloquist Terry Fator and Australia's vocal quartet Human Nature entertained.
Other guests attending were Dee Snyder, Diane Clary, Bill Wells, Lynette Chappell, Joe Palermo, Audrey Smith, Karen and Greg McKinley, Annee Nounna and Siegfried Baker, Julie and Vince Shaffer, Kara Gilday, Steve Francis, Dawn Oaks, Trish Williamson, Senad Hrustanovic and Nevada Arts Advocates Executive Director Angie Wallin.