Auction benefits low-income homeowners
December 14, 2014 - 12:10 am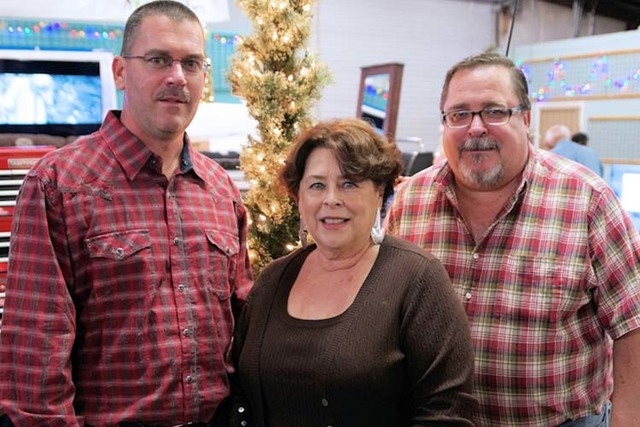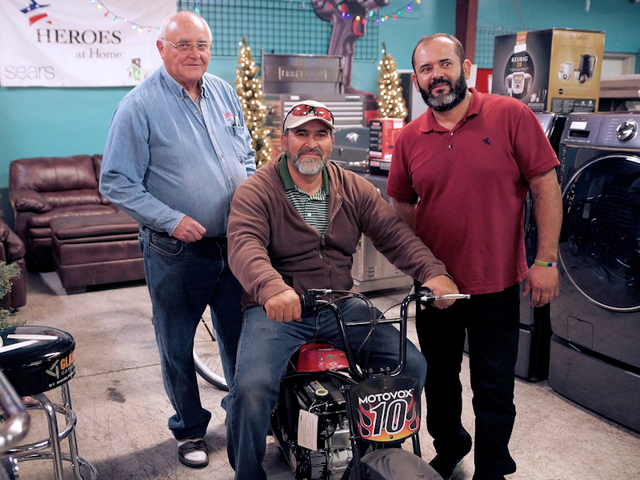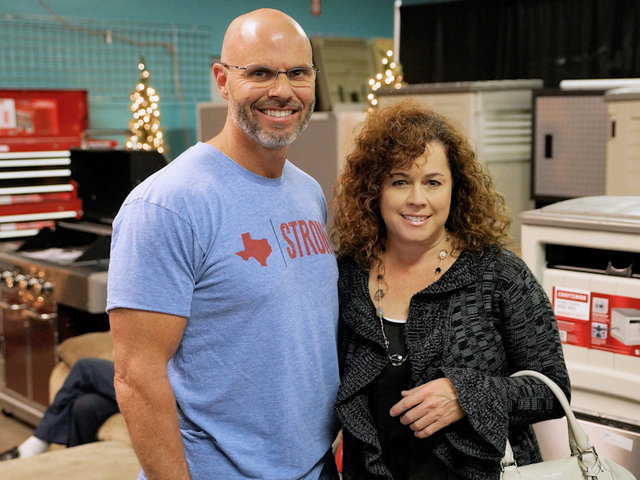 It wasn't Black Friday, but more than 300 people showed up at Nellis Auction on Dec. 6 to place bids for items for sale to benefit the "Heroes at Home" program.
The auction, sponsored by Rebuilding Together Southern Nevada, raised nearly $50,000 to help fund programs that Rebuilding Together operates from its office downtown.
The organization, one of 41 chapters in the United States and the District of Columbia, opened in Las Vegas in 1994 to help stabilize neighborhoods by helping veterans, seniors and low-income homeowners.
All of the auction items, donated by Sears, were new and came with a warranty. Nellis Auction matched some of the bids and donated those proceeds to Rebuilding Together.
Everything from flat-screen televisions to stainless-steel refrigerators were available. Some of the other 200-plus items included: decorated Christmas trees, washers and dryers, mountain bikes, furniture and jewelry.
Todd and Keri Miller attended the auction looking for a riding lawn mower, garage-door opener and a Christmas tree.
Todd said he didn't know purchases would help veterans, but he said he was glad the sale helped a charity. He'll be back next year.
Rebuilding Together Southern Nevada has installed wheelchair ramps; fixed roofs; sealed leaky mobile homes; childproofed electrical outlets; repaired and replaced steps; and repaired and replaced heating and cooling systems for homeowners.
"Our clients make an investment in the community and they've reached a point in their lives where limited resources don't allow them to maintain their property," Rebuilding Together Southern Nevada's Executive Director Cynthia Baca said. "That's where we come in. Sometimes it's a choice of paying for medicine or getting the roof repaired for some of those who apply for help."
"Our population is aging and so is our housing stock," said Baca, who added that many seniors have homes that are 30 and 40 years old.
Seventy-seven-year-old veteran Robert Hooper and his wife, Teresa, contacted Rebuilding Together Southern Nevada when the roof fell in on their 50-year-old home, following a storm.
"I don't know where we would be without their help," Teresa said.
Rebuilding Together also transformed the couple's yard to a desert landscape and repaired the plumbing.
Program director Bob Cleveland said the backbone of Rebuilding Together Southern Nevada is its volunteers. The 41 chapters have 100,000 volunteers, and in 2013 completed projects nationally valued at more than $80 million.
For more information, visit www.rtsnv.org.