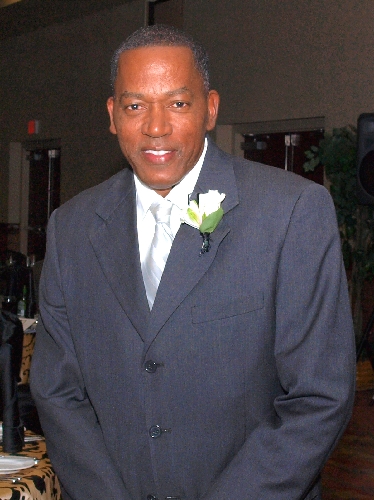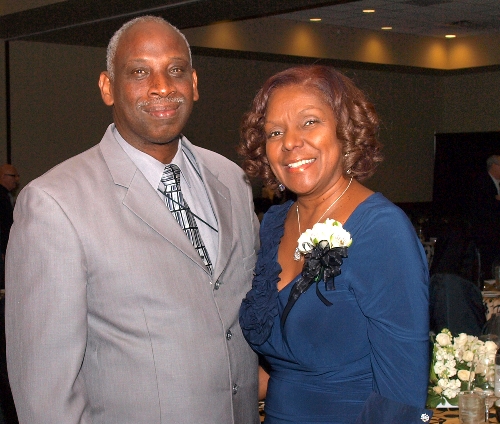 The Cultural Diversity Foundation recognized individuals who have helped those in need of support during its fourth annual Golden Hand Service Awards dinner Oct. 17.
The event, marking the foundation's fifth anniversary, included a networking cocktail reception followed by dinner that took place at the Culinary Academy of Las Vegas for the honorees and their guests.
Las Vegas City Councilman Lawrence Weekly, the event's master of ceremonies, spoke about the Cultural Diversity Foundation being a nonprofit organization that strives to provide learning for disadvantaged individuals. Foundation President and Executive Director Joni Flowers said the award honors exceptional individuals who have aided the community. The foundation also offers college scholarships and provides affordable workforce training.
The six 2012 Golden Hand recipients:
■  Janet Bronson of the City of Refuge Church of God. Bronson serves as a mentor for women in Las Vegas. She oversees services from her church to the Harry Levy Senior Center, The Salvation Army and prison evangelism and serves on the boards of Shade Tree and The Salvation Army.
■  Reggie Bennett, who dreamed of being a pro football player but suffered a spinal cord injury at age 12. Bennett moved on and became a mentor, coach, motivational speaker and a professional wheelchair bodybuilder. In 2005, Bennett founded a nonprofit organization called Rebuilding All Goals Efficiently, known as RAGE, which helps with independent living for adults and students with developmental disabilities and financial counseling and medical benefits.
■  Philanthropist Susan Molasky has been an active volunteer in Las Vegas for more than 34 years beginning with the Nathan Adelson Hospice, founded in 1978 by the Adelsons and Susan and Irwin Molasky. Molasky raises money to support the nonprofit hospice and she annually leads the Flair for Care Fashion Show with support of Neiman Marcus. Molasky is a past president of the Women's Sisterhood at Temple Beth Sholom and one of the founders of the Las Vegas Jewish Appeal.
■  Laurie Willmott is responsible for starting Spirit Therapies, where children with Down syndrome, multiple sclerosis, muscular dystrophy, Angelman syndrome and spinal cord injuries undergo mental and physical therapy while on horseback.
■  Paula Naegle is principal of Del Webb Middle School. Naegle has championed safe and effective food allergy management guidelines for every child attending the 360 schools in the Clark County School District.
■  Frank Hawkins Jr. was the first African-American elected to the Las Vegas City Council. He is the current president of Las Vegas' branch of the National Association for the Advancement of Colored People. He founded the Community Development Center of Nevada and serves as its executive director.
People attending the event included Cindy Saunders; Lois Greene; Sterling Burpee; Jane Schorr; Frank Schreck; Melinda and Bob Brown; Irwin Molasky; Beth Weinberger; Brenda and Michael Hengel; Sylvester Jackson; the Rev. Donald Bronson; Nora and Bill Jansen; Alan, Steven and Andrew Molasky; Gary Frey Molasky and Robert Frey Molasky; Beth and Kenny Cornell; John L. Smith; Vernon Fox; Mark Hunter; Donna Hawkins; Carol Fisher; Debbie Conway; and Larry Tyler.