Black Mountain Institute panel to explore the appeal of violence
September 29, 2016 - 9:55 am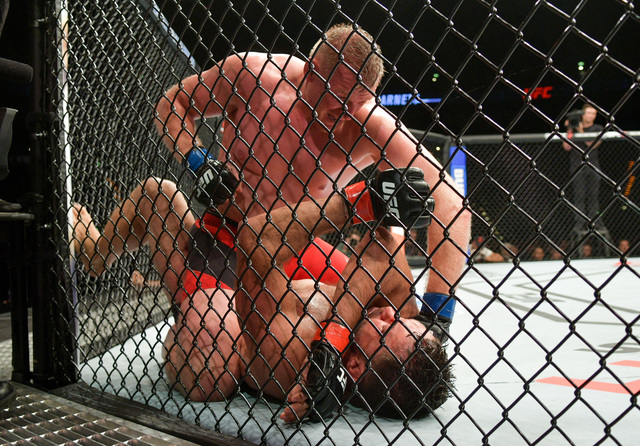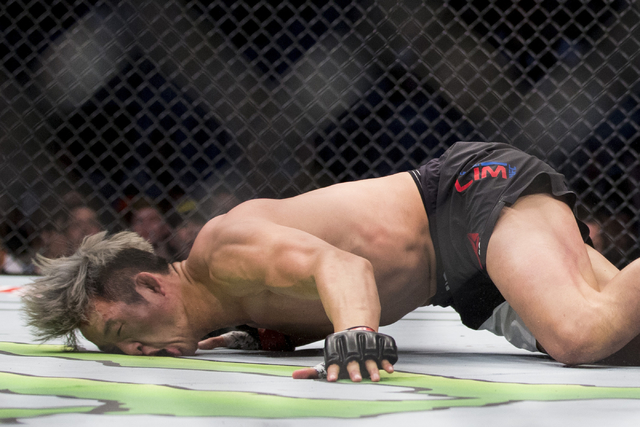 Violence has been part of human storytelling probably since the first human told the first story. Today, it remains a literary drawing card for readers of all genres.
What lies behind our fascination with violence, literary or otherwise, will be explored Thursday during a panel discussion, "Spectacle of Violence: Why We Need to Watch," sponsored by Black Mountain Institute and the UNLV Department of Anthropology.
The program begins at 7 p.m. in the Si Redd Room of the Thomas & Mack Center at East Tropicana Avenue and Swenson Street. The program is free, but reservations are requested (www.blackmountaininstitute.org).
Scheduled to participate are William T. Vollmann, author of "Rising Up, Rising Down," a treatise on violence; Kerry Howley, author of "Thrown," a novel about a writer's fascination with mixed martial arts fighters; Jonathan Gottschall, author of "The Professor in the Cage: Why Men Fight and Why We Like to Watch," an account of Gottschall's own experience training for, and fighting, a mixed martial arts match; and Brian Villmoare, an associate professor in UNLV's anthropology department.
Joshua Wolf Shenk, Black Mountain Institute's executive director and writer-in-residence, will moderate the discussion. He says the institute's mission is to bring to Southern Nevadans "fascinating questions of public life, and this just seems like a great opportunity. … Ultimately, we alighted on three writers who have directly examined violence in their own particular ways."
Howley's novel, "Thrown," incorporates real-life aspects of mixed martial arts — among them, real fighters and real matches — into a story about a writer who becomes enamored of the sport and fighters in it.
While boxing has enjoyed significant literary cachet over the years, mixed martial arts so far has tended to generate only "disdain and confusion about its aim and, possibly, the intentions of anyone who would try to be in that world, including me," Howley says.
Howley's introduction to mixed martial arts came first through television and then by seeking out fights, which at the time, still bore an underground vibe.
"I think the discussion about violence is deeply constrained," Howley says. "It seems like whenever we start talking about violence, we immediately become moralized and become trapped in the same conversation about how to prevent it, which is a desirable conversation, but not the only conversation."
Mixed martial arts, for example, is "a product of profound civilizing forces," she says, embodying qualities such as the discipline it takes to be a great fighter.
It's such qualities, rather than the violence of the sport alone, that fans respond to, Howley says, adding that "we should make the distinction that we are talking about purely consensual violence, in that these are men who are well aware of the sport they're engaging in."
Gottschall trained to fight, and then did fight, a mixed martial arts bout. Among the lessons from the experience was that bravery — embodied in mixed martial arts as the unavoidable certainty that he would be hit in the face repeatedly and feel pain — is something that's "not necessarily innate, but maybe can be built like a muscle or sort of habit."
Gottschall, too, became interested in mixed martial arts first as a fan who was both drawn to "and disgusted by it and disgusted by my own response: What kind of a monster would watch this stuff?"
But he, too, found that fans and fighters are attracted primarily to its more noble qualities, including courage and the willingness to test oneself against others.
"I very much went in in sort of polemical mode," Gottschall says. "I expected to write a book about cage fighting and what it says about our culture, and (something) not very positive. But I pretty much changed my perspective in the course of doing my research. I came out with a much more positive view."
Gottschall doesn't buy the notion that violence, in the form of fighting or watching others fighting, serves as catharsis. That notion is "based on the idea that what is happening in the fight is angry and aggressive, and there's just none of that," he says. "I never got any of my anger out in the fighting cage because there is no anger, no negative emotions.
"I do understand the visceral response people have to it. People will watch a cage fight the first time and they'll be horrified and won't believe it, and it'll twist their guts into knots. I think that happened to me when I first started watching it, and there's a reason for it: It's something very primal, very visceral."
But, Gottschall says, "just on the whole, the positives outweigh the negatives."
Read more from John Przybys at reviewjournal.com. Contact him at jprzybys@reviewjournal.com and follow @JJPrzybys on Twitter.