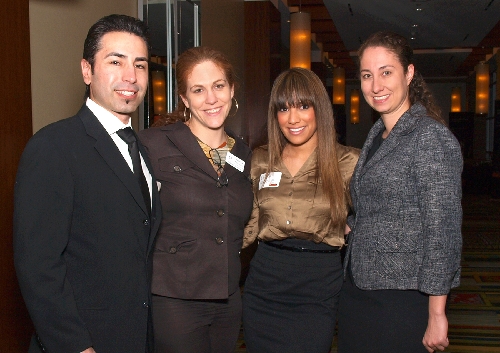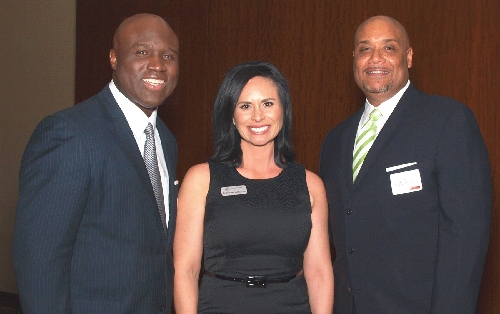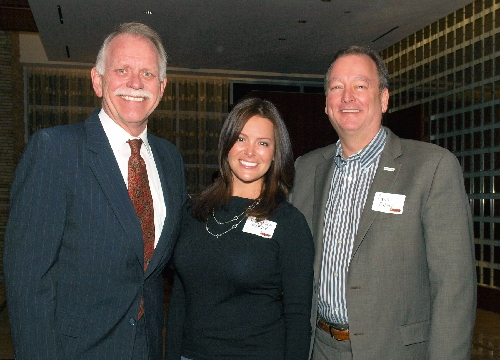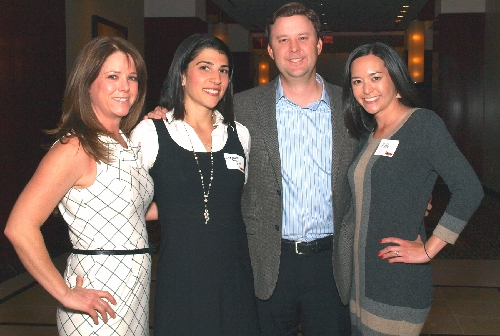 Giomar Diez was named 2012 Youth of the Year during the Boys & Girls Clubs of Las Vegas Steak & Burger event March 8 in the Renaissance's Ballroom.
More than 200 guests attended the party that featured several awards.
Youth of the Year is the premier recognition program for Boys & Girls Club members. These individuals have excelled in promoting service to the club, community and family; academic success; strong moral character; life goals; and poise and public speaking ability.
This event is an opportunity for teens to show that they have learned networking skills and etiquette including such table manners as keeping cellphones off the table, the correct way to set a place setting and how to dress for various occasions.
For this particular dinner, the teens dined on steak and the adults enjoyed burgers.
Chet Buchanan of KLUC-FM, 98.5 served as master of ceremonies. He noted that the organization has been active in Las Vegas for 51 years. Today there are eight clubhouses across the valley with 17,000 members.
The dinner speaker was Tony Gladney, who was a member of the Boys & Girls Club in the San Francisco Bay Area. He earned a football scholarship to the University of Nevada, Las Vegas and achieved his dream of playing for the San Francisco 49ers. Today, Gladney is vice president/national diversity relations for Caesars Entertainment.
Youth of the Year nominees honored were Evelyn for the James Clubhouse, Esteban from the Engelstad Clubhouse, Eunique from the Andre Agassi Clubhouse and Brandon from the Donald W. Reynolds Clubhouse. (Their last names were not given to the Review-Journal.)
Last year's Youth of the Year, Angelena Cook, joined Las Vegas Boys & Girls Clubs President and CEO Dulcinea Almazan in presenting Diez of Lied Memorial Boys & Girls Club with a $2,400 scholarship.
(On Tuesday, Diez won Nevada State Youth of the Year, and will compete in the Pacific Region contest in July.)
In other awards, the Community Award went to Lowe's, and the Community Partner recipient was Old Navy.
Rookies of the Year were Rebecca Purdy and Scott Kerestesi. Principal of the Year was Ellen Bordinhao of Wynn Elementary School. Woman of the Year was Jackie Evon of Fleming's Restaurant, and Bernard Bermudez received the Man of the Year Award for starting the Project Mentor Program.
Thanks went to Jeremiah Millbanks National Society members for their financial contribution: Sandee and Tito Tiberti, Ruth and Mel Wolzinger, Mike Morrissey, Michael Gaughan, Mary Kaye Cashman and Andre Agassi.
Among supporters attending the event were Reggie Turner, Bob Gerst, Paul Schmier, Jennifer Herzog, Todd Morse, Debbie Smith, Neil Huffey, Jim Richards, Sarah and Rich Robledo, Todd Hutton, Elizabeth Anne Hill and Colleen LaPrade.
Sponsors were Caesars Entertainment and Club Blue Las Vegas.