Boy's wish to become "Batkid" comes true in San Francisco
November 15, 2013 - 4:38 pm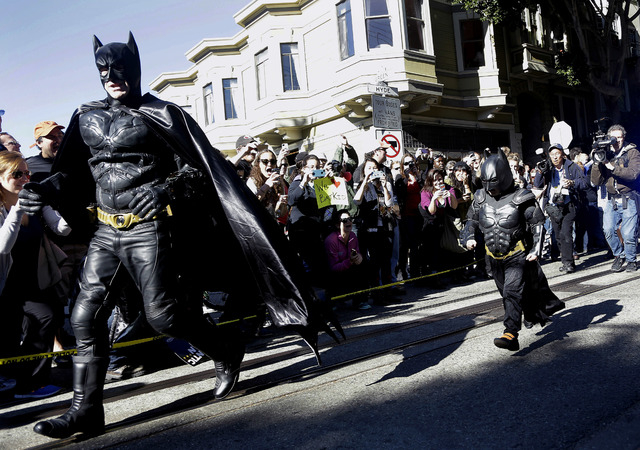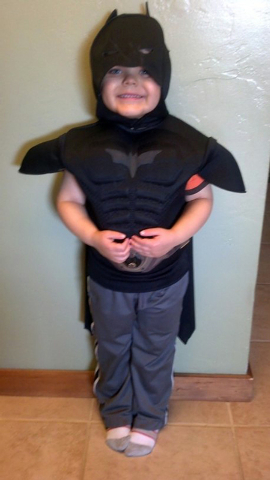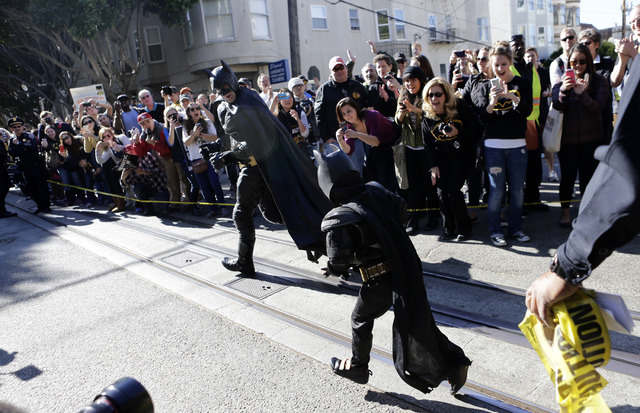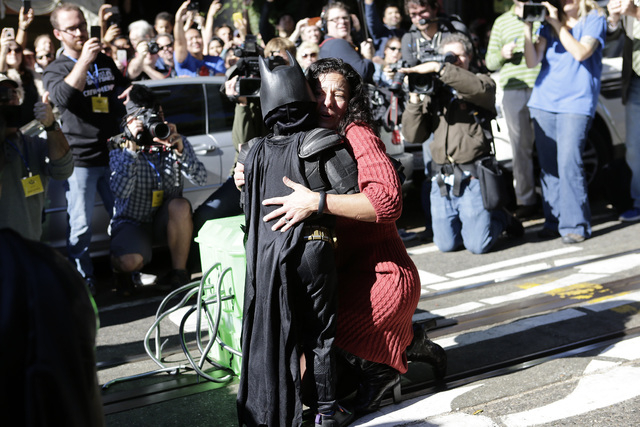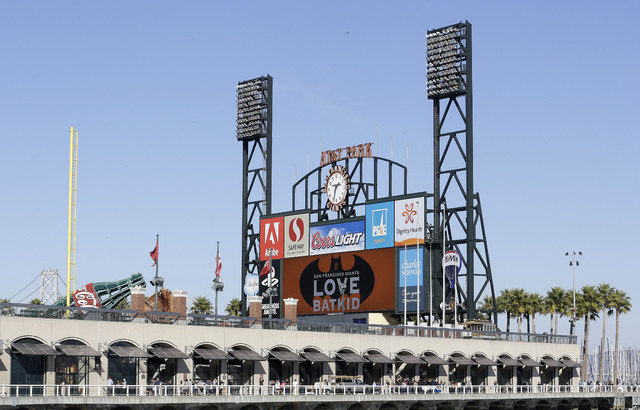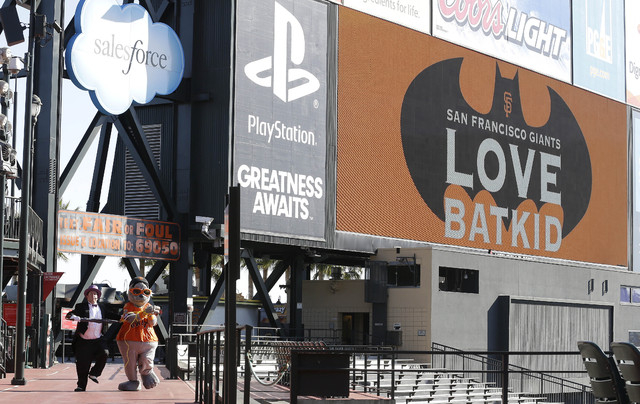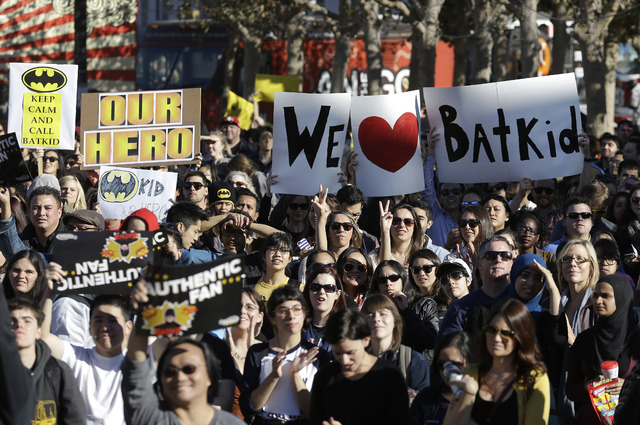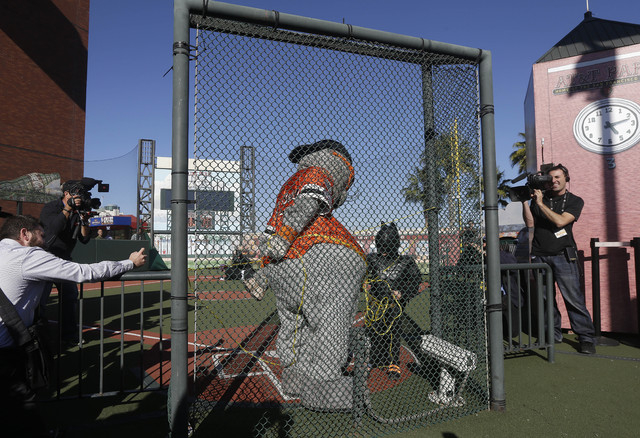 SAN FRANCISCO — Dressed in a black Batman costume, his fists clenched as he took on foe after foe around San Francisco, a 5-year-old boy who has battled leukemia for years fulfilled his wish Friday to be his favorite superhero.
In the process, Miles Scott became a darling of social media and attracted thousands of fans around the country, including the White House.
"When you have an illness, it's very important to know you have a support system," said Gina Futrell, a 51-year-old with multiple sclerosis, who was among a large crowd gathered at Union Square for a chance to so see the "Batkid" during his day of capers. "I have an extremely strong support system, and I hope he does too. He's such a little hero."
Batkid was called into service by Police Chief Greg Suhr and spent the day zooming from one "crime scene" to the next. Accompanied by an adult Batman impersonator, Batkid rescued a damsel in distress from cable car tracks, captured the Riddler as he robbed a bank, and saved the San Francisco Giants mascot — Lou Seal — from the Penguin's clutches.
Miles, who is now in remission, was able to fulfill his wish through the Make-A-Wish Foundation, the city and volunteers who stepped forward to help.
Batkid had a police escort worthy of a dignitary as he sped around the city in a black Lamborghini with a Batman decal, with officers blocking traffic and riding alongside him on motorcycles. The White House sent out a Tweet encouraging Batkid to "Go get 'em!" In a video recording, President Barack Obama said, "Way to go, Miles! Way to save Gotham!"
The crowds grew after each stop, reaching into the thousands by the time Miles got to Union Square for lunch at the Burger Bar atop Macy's. Spectators climbed trees and clambered up lampposts, and police and organizers struggled to keep a path open for the motorcade, which drove past onlookers lining the streets six deep for several blocks.
The 5-year-old at times seemed overwhelmed by the outpouring, quietly working through each scenario with clenched fists and tight lips amid delirious chants of "bat kid, bat kid."
"How amazing is this kid," said Lisa Aguirre, 31, who also awaited Miles in Union Square. "He picked my favorite superhero — Batman. I came down to show my support."
Hundreds of people jostled for space for Batkid's first mission, in the city's Russian Hill neighborhood. A woman sat on the cable car tracks in a dress and thigh-high black boots. She had a handkerchief around her mouth, and her hands were bound behind her back. Batman and Batkid sprang into action, with the aid of a trampoline, as the crowd roared.
They rescued the woman and disabled a plastic replica bomb she was tied to.
The two masked superheroes then took off to nab the Riddler as he robbed a downtown bank.
Batkid later headed off to the kidnapping of Lou Seal by the Penguin. A grateful Mayor Ed Lee gave the boy a key to the city after the crooks were corralled.
Miles, who lives in Tulelake in far Northern California, didn't know what was in store for him and thought he was in San Francisco just to get a Batman costume so he could dress like his favorite superhero, KGO-TV reported.
He was diagnosed with leukemia when he was 18 months old and ended treatments in June.
His father, Nick Scott, thanked the Greater Bay Area Make-A-Wish Foundation and the estimated 7,000 people who helped make his son's wish come true.
"All the doctors, nurses and all the other parents that have to deal with the same thing we're going through. I hope they get a conclusion to their illnesses like we're getting," Nick Scott told KGO-TV.
Make-A-Wish has fulfilled similar wishes across the country. In Anaheim, a child became Batman's sidekick, Robin; and in Seattle a child was a secret agent, said Jen Wilson, a spokeswoman for the local organization.
The San Francisco Chronicle, KGO-TV and thousands of volunteers participated in the event.
The Chronicle distributed hundreds of copies of special-edition newspapers with the headline, "Batkid Saves City," in Union Square.
———
Associated Press writers Channing Joseph and Terry Collins contributed to this report.