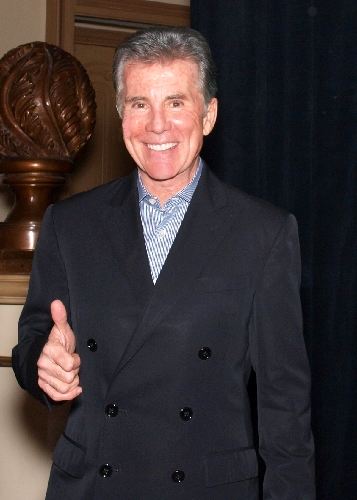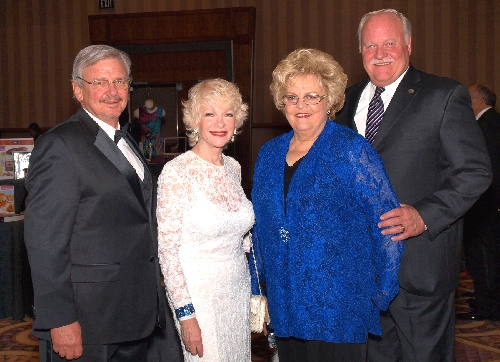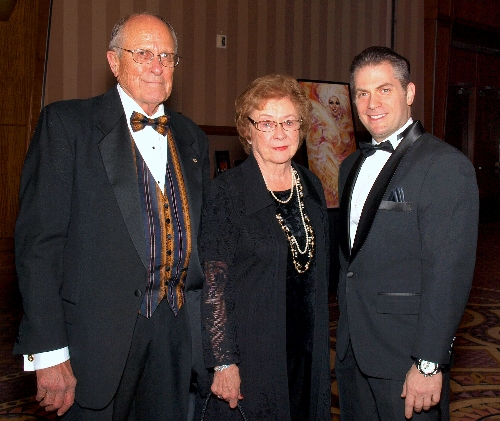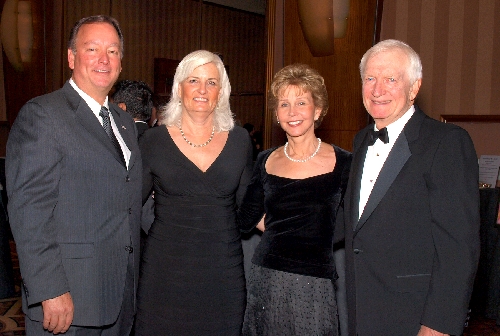 Canon USA held its 14th annual Canon Customer Appreciation Reception and Celebrity Golf Tournament Jan. 9 and 10 to benefit the National Center for Missing and Exploited Children.
The red carpet reception Jan. 9 at Bellagio opened with entertainment celebrities introduced on the red carpet before joining the 800 invited guests.
During the dinner, Jaki Baskow introduced all 84 celebrities onstage.
John Arnos, representing Canon U.S.A., introduced the event's master of ceremonies, John O'Hurley, and special guest John Walsh of "America's Most Wanted."
The dinner featured seafood; antipasto; salads, pasta stations featuring risotto with lobster ravioli; carving stations of beef tenderloin; miniature desserts; and an ice cream cone station.
Canon technologies and products are used to protect children. Canon4Kids has donated thousands of digital cameras, fax machines, printers and scanners to the National Center for Missing and Exploited Children and law enforcement agencies to help them to quickly disseminate photos and information about missing children.
Christian Kolberg conducted the live auction for resort vacations around the world and luxury box tickets for popular sporting events.
Frankie Moreno and his band provided the evening's entertainment.
A celebrity golf tournament took place Jan. 10 at the Tournament Players Club.
Distinguished scholarships: Distinguished Publishing Co., under the direction of Carole Bellmyre, presented its 20-year anniversary gala honoring its board of directors and Distinguished Women and Men in Nevada.
The event took place Jan. 10 at the MGM Grand Conference Center.
Proceeds from dinner tickets and the silent auction will benefit the Distinguished Scholarship Fund at the University of Nevada, Las Vegas and the College of Southern Nevada.
Masters of ceremonies were KSNV-TV, Channel 3 news anchors Jessica Moore and Jim Snyder.
Entertainment was provided by Nevada Ballet Theatre, and the Rio's "The Rat Pack is Back" singer Kenny Jones performed a tribute to Sammy Davis Jr.
Dee Ladd led the gala committee of James Canfield, Dawn Gibbons and Damon Christopher.
Distinguished Publishing Co. has chronicled 202 well-known Nevadans.