Celebrities can lift us up and let us down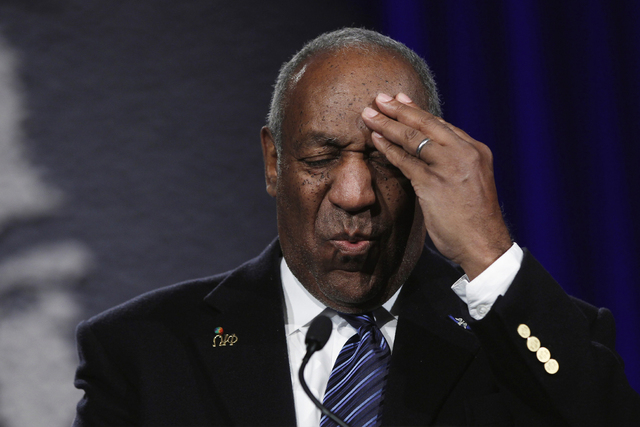 Celebrity is a calling. Fame is nuts. Regrettably, they tend to be inseparable dance partners.
A celebrity is "one who helps us celebrate." Specifically, a celebrity leads us in the celebrations and inspirations of what it means to be human.
Peculiar athletic prowess, rare intellect, unusual heroism, extraordinary talents in some art medium, courageous sociopolitical leadership — for such things individuals are called to the office of celebrity. These people become totems, after a fashion, "carrying" for us the ideals and energies of the best of us.
Celebrities open our souls to joy, hope and purpose. They can carry, shape and interpret even our keen sufferings into endurance and meaning.
When the people chanted "Ghandiji, Ghandiji …" as the venerated Indian leader marched to the sea to make salt, they were celebrating. They were expressing gratitude for Ghandi's life, yes, but more being lifted into the collective inspiration of the human race. The gift was ultimately found in the collective — not the individual.
While celebrities gather us to remember how utterly cool it is to be a human being, fame gathers us to affirm how utterly and uniquely cool is one particular human being. And, invariably, no mortal is utterly and uniquely cool.
In psychology, we would say that celebrity invites projection. That is, we tend to be attached to celebrities in ways that can be fun, useful, very emotional, even meaningful, but are nonetheless irrational, because our attachment says everything about us and virtually nothing about the actual mortal we're adoring.
As an early adolescent, I was transfixed listening to Sonny and Cher sing "I Got You, Babe." They had found great love! They were living the ideal! (Uh, make that my ideal.)
Then they divorced. I was stunned. For me, it was personal. Like I knew them. Like they were family. Like they owed me staying married and singing that song — dreamy-eyed and cooing — forever.
Fame is a lonely and isolated business. And deadly. Fame killed Kurt Cobain. It killed Jimi Hendrix. Judy Garland. Speaking of Marilyn Monroe, Robert Bly wrote, "No one can survive the weight of 100 million projections. Marilyn did not survive."
But, if not deadly, then fame is one seductive, bewitching place to be, inviting illusion and delusions of power and entitlement. Fame virtually begs its owner to forge two identities — one public, and one hidden.
I, too, was wowed and inspired by Lance Armstrong. I, too, was crushed to learn he was a cheat and a liar.
It saddened me to learn that Brett Favre was sending sordid photos to someone not his wife. That Tiger Woods was a philandering husband.
But never have I been confronted so powerfully about the naivete and power of my hero-projections until this week. Until a judge decided to unseal a 2005 court record revealing Bill Cosby's confession that, yes, he acquired prescription Quaaludes with the intention of giving them to women with whom he wanted to have sex.
See, I was desperately holding out. Right there with Whoopi Goldberg.
Cosby had been conscripted into my life as a favorite uncle. The kind who would drop by, always carrying butterscotch candy in his pocket. You could sit at his feet, mesmerized, as he would tell you stories.
I have been listening to Bill's stories since I was 8 years old. I memorized one 30-minute routine of his for a high school talent show. It was ecstasy to make the people laugh.
I played Cosby records for my kids. Recently my eldest son and I saw Bill live here in Las Vegas. In between the laughter, he did a short tribute to his murdered son. Everyone in that auditorium was family, I promise you. We held Bill's heart next to our own.
And now, this. My mind rages against truth.
Losing a battle with temptation in a moment of human weakness is one thing. Being a lousy husband is another. Shameless promiscuity is many things unflattering — a dead end, an emptiness, a recklessness, a compulsion — but it is not evil.
I'm not a guy who bandies about the word "evil." I save it for very special occasions.
But somnaphilia? This would mean that Bill is (or has been during his lifetime) a seriously unwell human being.
And drugging an unwitting woman so as to sexually exploit her unconscious form is not "a moment of human weakness." It's not being a lousy husband. It is not shameless promiscuity.
It's rape. And rape is evil.
And I'm reeling.
Steven Kalas is a behavioral health consultant and counselor at Las Vegas Psychiatry and the author of "Human Matters: Wise and Witty Counsel on Relationships, Parenting, Grief and Doing the Right Thing" (Stephens Press). His columns appear on Mondays. Contact him at 702-227-4165 or skalas@reviewjournal.com.