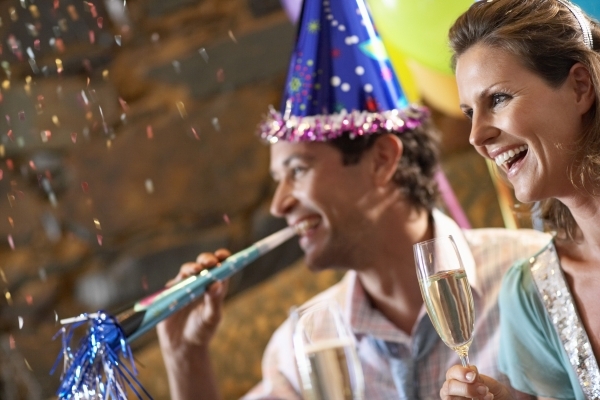 Nothing says "special occasion" quite like Champagne. For generations, it has represented good times, from high society brunches to the humble New Year's Eve toast shared among friends.
It represents this because of tradition, but it's a tradition that endures because of the great pleasure of Champagne itself. It is something that has been refined by the years, the regulations and the processes the wineries use to govern themselves.
"The most important aspect of all Champagne-making is quality control," local wine educator and food writer E.C. Gladstone says. "Even though there's great variation in houses and areas, there's a strong consistency of quality. It goes back to the French monk Dom Perignon. Many of his practices influenced much of wine-making, but in the modern era, both Champagne growers and winemakers that maintain the level of quality."
Today, Champagne is one of the most legally protected and regulated beverages in the world. Despite the strict controls, sparkling wine is an incredibly diverse and expressive style. From a young extra brut to an aged, oxidized demi sec, from gas station Moet & Chandon to a $12,000 bottle of Veuve Clicquot 12-liter Balthazar, the choices are nearly endless.
Some may wonder what could change between the two extremes to justify the price leap, but besides some very specific contributions to the wine-making process, quality and price are not strongly related. Much of super-premium prices are because of rarity or simply marketing.
You can also have your "blanc de blanc" made only from chardonnay grapes or "blac de noir" from just pinot noir and pinot meunier. Perhaps your rose became pink from letting the crushed pinot grapes sit in the pressed juice long enough to pick up color (just one of several methods that give rose its color).
Bottles can be from many different years, or single select years, select growing areas, ones that have added little or no extra sugar, or a whole bunch of added sugar, and ones that have aged in wood casks or in their own bottle. Super-old vintages that have aged in the bottle can be among the most prized, as this is the only place certain unique flavor notes such as toffee, caramel, and truffle can be found.
Sparkling wines that are blended and sold as a winemaker's highest selection are called prestige cuvee, a designation reserved for some of the most famous names in wine: Cristal, Dom Perignon, Perrier Jouet's Belle Époque. In fact, the Champagne house Louis Roederer started producing Cristal exclusively for the Russian czar in 1876.
The loftiest heights of Champagne represent some very unattainable bottles, but like pizza, even entry-level sparkling wine is still pretty good. No one will mistake it for a bad time when a bottle of bubbly is shared among friends.