CineVegas film festival calendar shorter, but features broader range of movies than ever before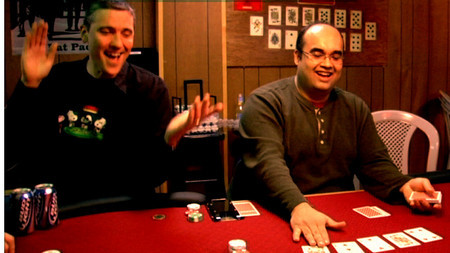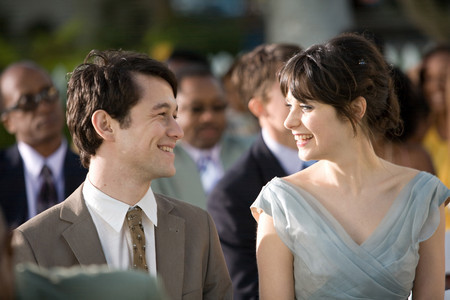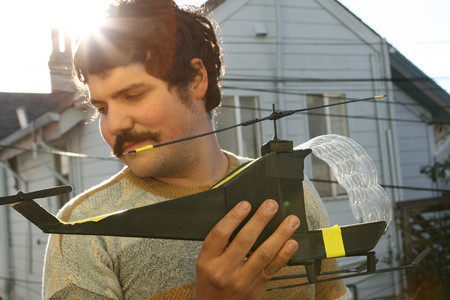 Less is more. At least that's what CineVegas officials hope.
The 11th annual film festival opens Wednesday, launching a condensed six-day run at the Palms' Brenden Theatres and other venues, from the Fremont Street Experience to Mandalay Bay Beach.
But some — including actor and filmmaker Dennis Hopper, who chairs CineVegas' creative advisory board — wondered whether, considering the current chilly economic clime, the festival should temporarily fade to black this year.
Hopper "actually called the Greenspuns" — that would be CineVegas president Robin Greenspun and husband Daniel, who own the festival — and suggested "maybe we could pass for a year," he notes. "But I got a vehement 'no.' I love the spirit!"
Besides, there are advantages — beyond the bottom line — to trimming the festival schedule.
"I think it will give it a better energy," Hopper says.
Or, at the very least, it will give festival-goers more energy to take in everything from seminars to screenings to parties.
CineVegas officials had been considering a shorter festival even before the economic downturn hit, according to artistic director Trevor Groth, who's head of programming at Sundance when he's not overseeing CineVegas.
"The reality of doing a festival in Las Vegas and pushing the limits of parties and screenings" made it virtually impossible for "people to do everything, every day," when CineVegas ran 10 days, over two weekends, Groth reasons.
With a six-day, one-weekend format, the festival can not only trim the budget but "maximize the results of everything we do," he notes.
That means one big awards reception (scheduled for June 14) where festival officials will salute industry veterans (including Jon Voight, who's receiving the festival's top honor, the Marquee Award) and new filmmakers competing for jury awards.
At recent festivals, "the first half ended with the awards" for filmmakers, while "the second half ended with the tributes," Groth observes. "There was a big disconnect between those two."
And even though this year's CineVegas calendar is shorter, the "more concentrated festival will actually feel even bigger," he promises, with "more screenings, more resources."
One major casualty of the cuts: La Proxima Ola, a section devoted to new Mexican films and filmmakers.
"What our mission is really about is American independents," Groth explains. "We loved having an international component, but we didn't want to cut American films."
And this year's lineup features an especially eclectic array, from world premieres to sneak previews of independent features coming soon (well, sooner or later) to a theater near you.
Not surprisingly, Las Vegas itself plays a major role in several CineVegas selections, from the poker documentary "All In" to Wednesday's opening-night world premiere, "Saint John of Las Vegas."
The latter focuses on an gambling-addicted Albuquerque insurance adjuster (Steve Buscemi) who returns to the scene of his temptation for a fraud investigation, encountering a variety of offbeat characters, including a wheelchair-bound stripper and a human torch.
Writer-director Hue Rhodes cites Dante's "Inferno" as the primary inspiration for his feature debut, which emerged as a CineVegas contender after Groth saw an early cut.
"As we went from rough cut to fine cut to final cut, he liked it even more," Rhodes says. "He felt it was really appropriate all around — not just the title, but it fit the spirit of CineVegas."
Asked to characterize that spirit, Rhodes describes it as "really creative, interesting programming — with movies that take some real chances." To say nothing of a second, equally important goal: "To have a lot of fun."
Groth and colleague Mike Plante, CineVegas' associate programming director, also played a major role in bringing the closing-night attraction, "World's Greatest Dad," to the festival, thanks in part to their friendship with the movie's director, Bobcat Goldthwait.
"I thought you shouldn't become friends with programmers — it wasn't pure," Goldthwait says. But after showing the comedy at Sundance this year, the comedian-turned-filmmaker "was really flattered" Groth and Plante chose it to close CineVegas.
After all, "you hear my name and people assume it's going to be a very broad and silly comedy," Goldthwait acknowledges. "This is a comedy about a middle-aged man." (Robin Williams plays that man, a high school teacher, frustrated writer — and single father of a maddening teenage son.)
Overall, this year's CineVegas features a broader range of movies than ever before, Groth says. "There's something for everyone — and we haven't always said that."
That description definitely applies to the festival's Las Vegas-related offerings, from "All In" to the locally produced "Thor at the Bus Stop," in which the title Norse god finds himself in a Southern Nevada suburb trying to save the world.
By contrast, "All In" (another world premiere) focuses on poker as "a way to chase the American Dream," explains director Douglas Tirola.
Playing CineVegas "was our goal the entire time" the documentary was in production, says Tirola, who became a virtual Vegas regular during the shoot. (Among the local haunts he discovered and featured in the documentary: the "old-school" Golden Steer steakhouse.)
Tracing "the poker boom in this last decade," the documentary also explores how poker reflects "life and our culture," he adds.
"I liked how diverse it was," Tirola says. "The people who are drawn to play poker love the idea of risk," even when "taking risks doesn't always mean you win."
CineVegas' penchant for risk-taking extends from the midnight-movie "Area 52" section to presenting the festival's Vanguard Director award to underground pioneers George and Mike Kuchar. (The documentary "It Came From Kuchar," which includes contributions from Kuchar devotees Buck Henry and John Waters, also explores their work.)
Other CineVegas honorees — Marquee Award winner Voight and Vanguard Actor recipient Willem Dafoe — may be familiar, but the movies screening during their tributes aren't.
Dafoe's salute includes a screening of his 1982 biker flick "The Loveless."
And Voight's thrilled that CineVegas will present a totally revamped version of his 1982 made-in-Vegas flop "Lookin' to Get Out," which director Hal Ashby recut (and donated to the film archives at the University of California, Los Angeles) before his 1988 death.
"This really is the film as it was meant to be seen," Voight says. "It's really quite special. It deserves to be in Hal's legacy." (Another movie already in Ashby's legacy: 1978's "Coming Home," for which Voight won an Academy Award.)
From oldies (which also include "Yellow Submarine" at Mandalay Bay Beach and "The Attack of the 50 Foot Woman" at Fremont Street Experience) to world premieres, CineVegas' lineup is designed to "expand your ideas" about movies, Groth comments.
"You won't love every film," he says, "but hopefully you'll be happy you saw every film."
Contact movie critic Carol Cling at ccling@reviewjournal.com or 702-383-0272.