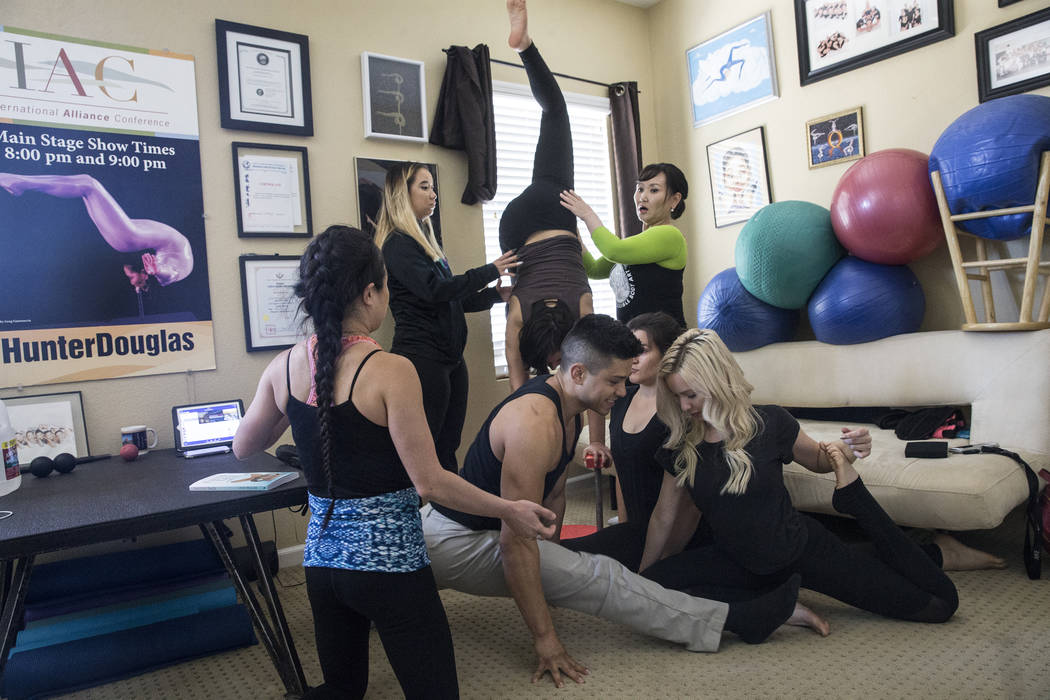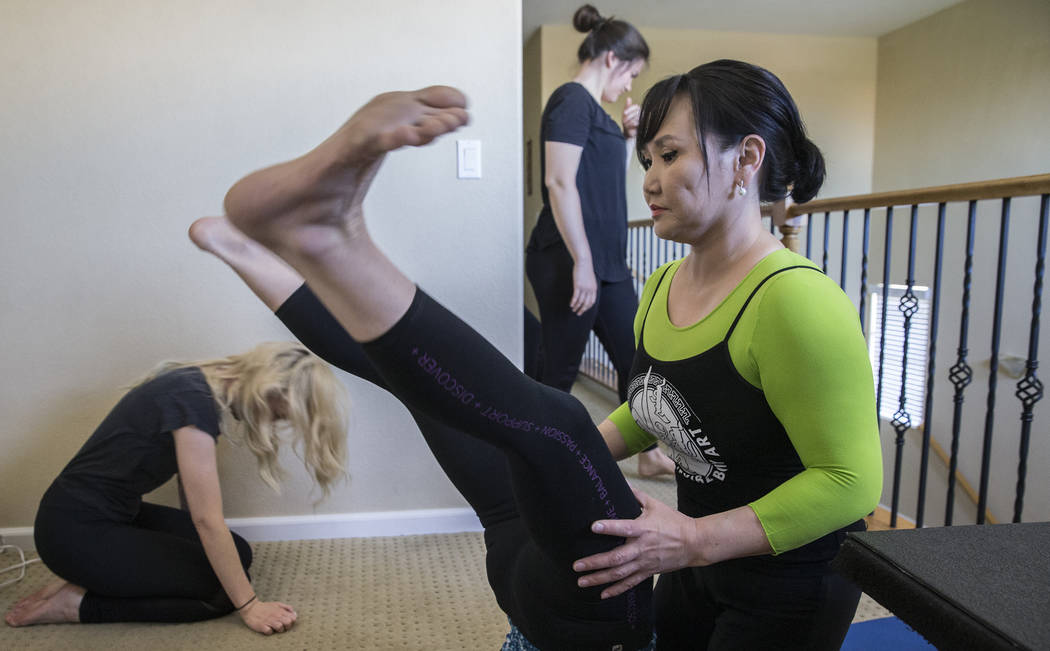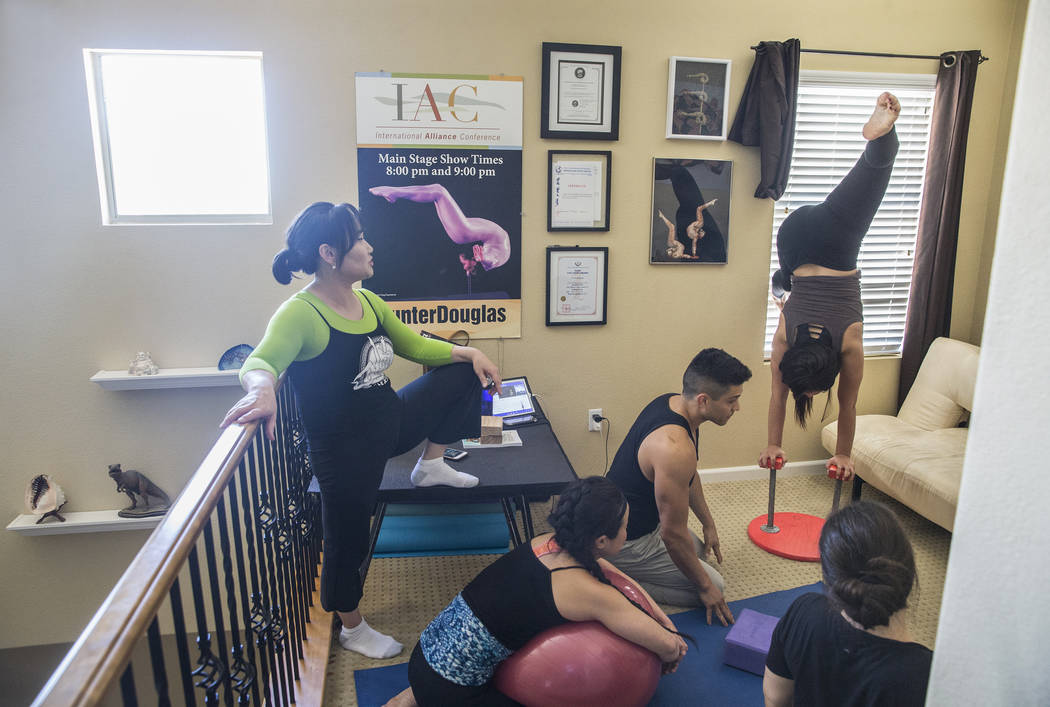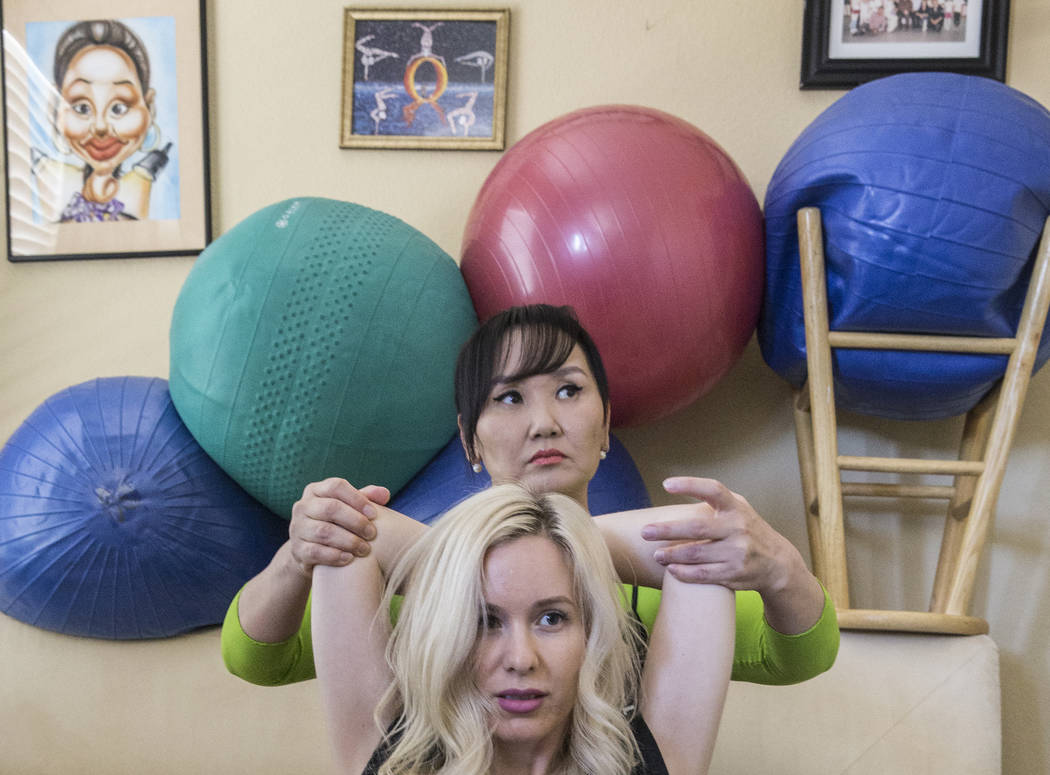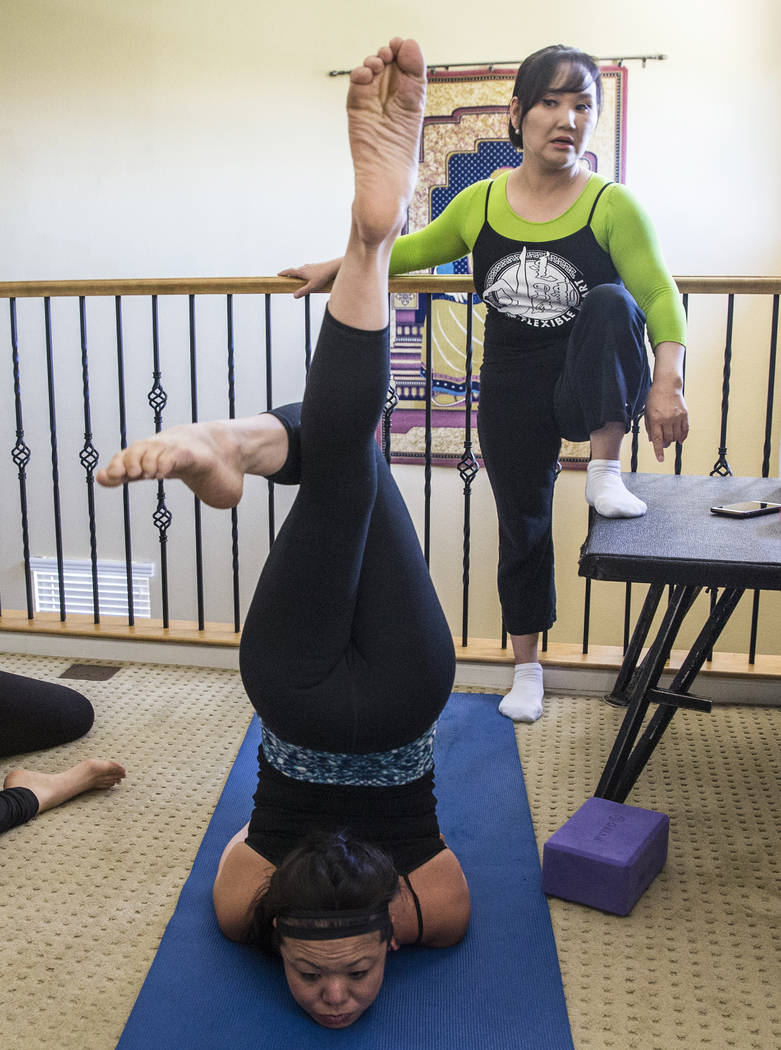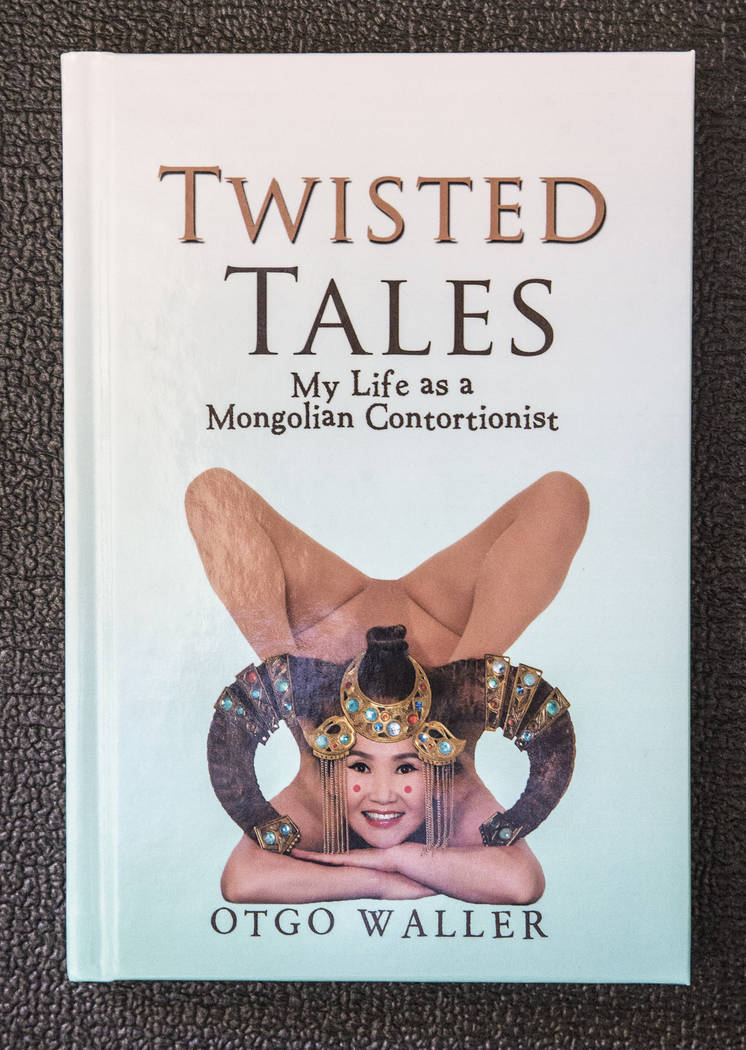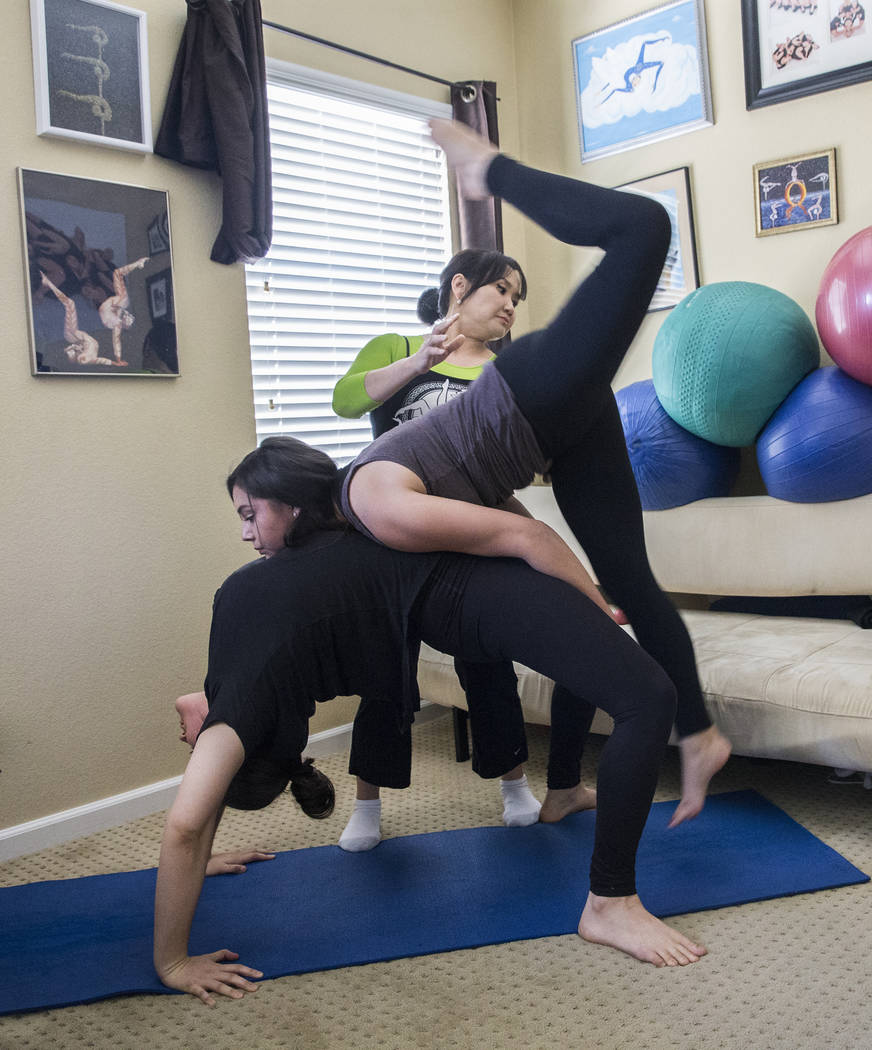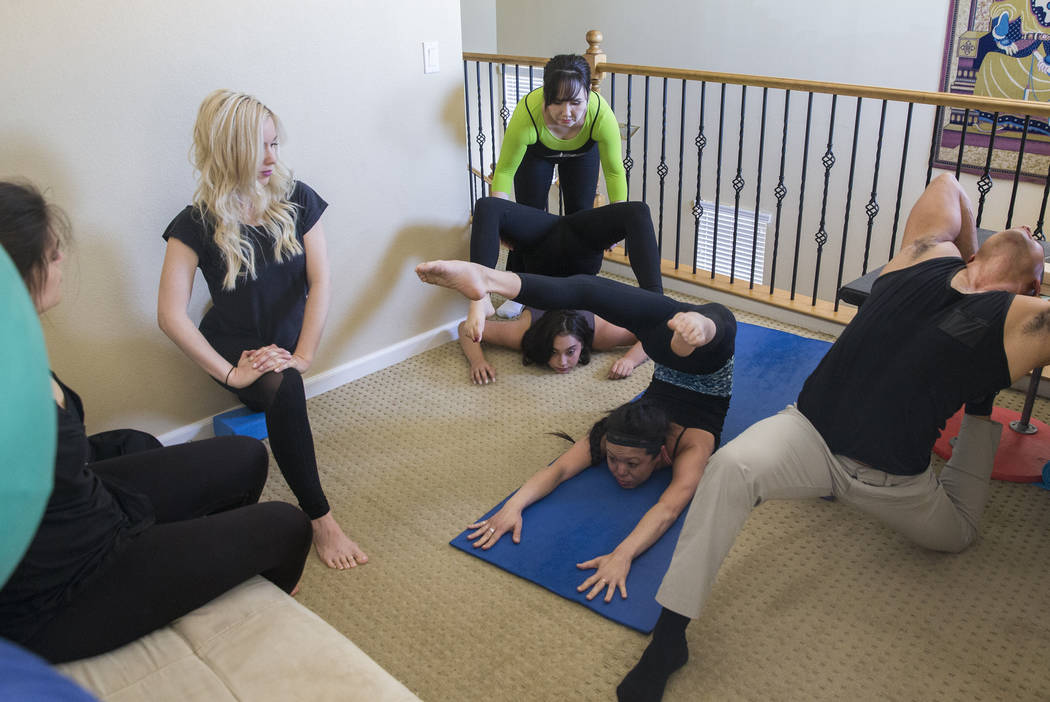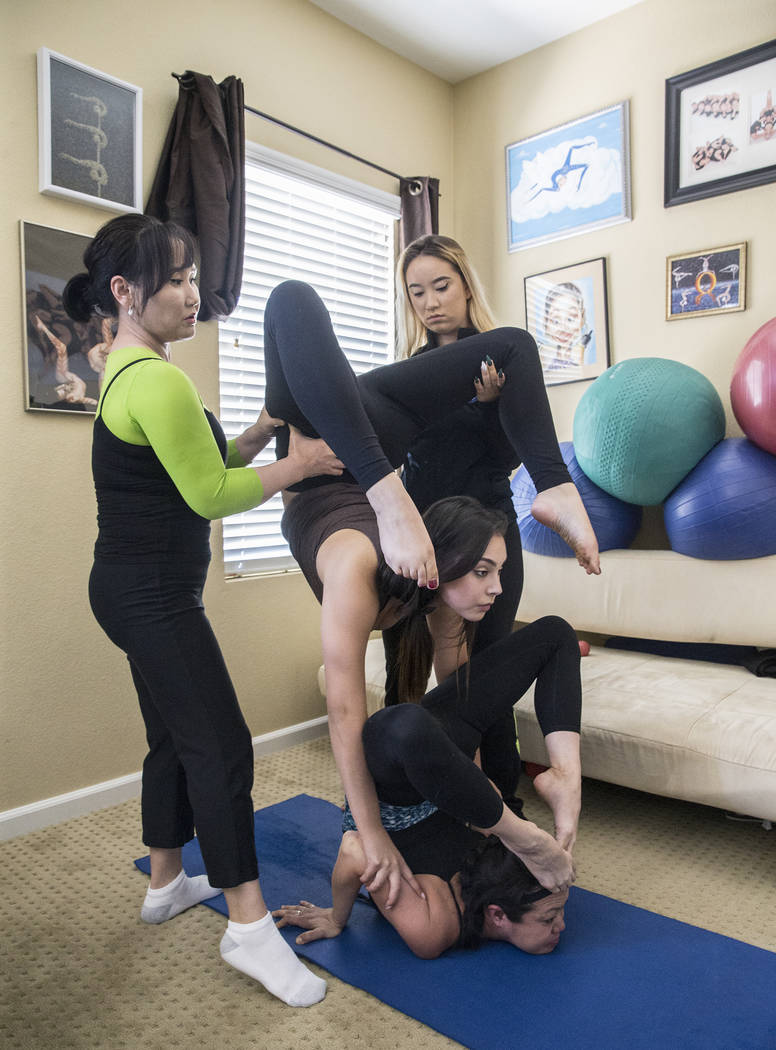 It's tempting to say that Otgo Waller's life has taken some bizarre twists. But that'd be too easy.
So let's offer, instead, that Waller always has been flexible about dealing with curves that life has thrown her way.
It's OK, though, because Waller has no problem with contorted puns. She's used one herself as the title of her new memoir, "Twisted Tales: My Life as a Mongolian Contortionist" ($14.91, BalboaPress).
Waller has traveled the world as a contortionist and now teaches her arcane discipline to aspiring performers and anybody else who wishes to learn about an art many of us might associate mostly with freak shows.
But, says Waller, 47, "I'm originally from Mongolia, and in my country, contortion is an elite art form, very traditional. It's like a ballet."
An early influence
In Mongolia, aspiring contortionists enroll in training schools as early as age 4 or 5. Waller began at 8, inspired by a famous contortionist she saw on TV.
"As soon as I saw it, I knew I wanted to be a contortionist," she says. "The way she was moving her body, and how controlled she was, and also looking graceful and doing the crazy moves. That was really impressive."
Waller started imitating the twisty gyrations she saw on TV and discovered that she was naturally limber, even if her mother was rigid in her opposition to Waller's newfound passion.
"No one in my family are circus (performers) or in any kind of show business," she explains. "She thought it was silly and I shouldn't be messing with my body like that. She was like, 'I want you to be a doctor.' I'm like, 'Oh no. I'm flexible. And I'm scared of blood.' "
With the help of her older sister — who finally convinced their mother that Waller's natural talent was worth developing — Waller began training, spending years learning how to wed her natural flexibility to complex technical moves while building amazing muscle strength.
"You're holding your whole body on two hands or one hand or your mouth or your teeth, so you have to build specific certain strengths," she says. "We call it contortion conditioning. It's like strength training.
"So we have to do special things like handstands. You have to do that, then hold them for 15, 20, 30, 40, 50 seconds. Then once you learn how to do two hands, your next move is to shift to one hand. And then there's a very specific progression."
Going pro
At 11, Waller began performing professionally with the Mongolian State Circus, traveling to Hungary, Czechoslovakia, Bulgaria and other Eastern Bloc countries and performing at concerts and other special events. She recalls the struggles of those years in her memoir, including enduring sexual harassment by another performer.
She also writes of times when the path of her career intersected with major events. For example, she was stranded in Romania during the 1989 Romanian Revolution, watching on a hotel TV when ousted Romanian leader Nicolae Ceausescu and his wife were executed. She and her troupe barely survived a hasty and dangerous retreat to Russia.
Then, in November 1991, Waller and several other Mongolian circus members came to the United States to perform with the Ringling Bros. and Barnum & Bailey Circus. She was shocked by the heat of Los Angeles and Florida, the glut of merchandise she saw at a Super Walmart and the sheer bounty of her first Thanksgiving meal ("We were like, 'What's this big chicken?' ").
But, already, Waller knew that she wanted to live in the United States.
"When I got here, I wanted to change my life," she says. "I only had my siblings. I lost my parents at the time, so nothing was holding me back. I came here with a little bitty suitcase, a few clothes and my talent and my big dream."
Living Las Vegas
After two years with Ringling Bros. and a year touring the U.S. and Canada with the Tarzan Zerbini circus, Waller settled in Las Vegas in 1994. She and her performing partner "took the bus every day to every casino," she says, dropping off photos and videos of their act and telling everybody they met that "we're Mongolian contortionists and we want to be in a new show."
They landed a five-day gig at Excalibur, performing on a small stage next to the buffet. Other jobs followed, and Waller's resume eventually would include stints as a featured performer with Cirque du Soleil's "O" and appearances on "The Tonight Show with Jay Leno" and the "MTV Video Music Awards" with Britney Spears. She also has been featured in commercials, performed at numerous corporate events and entertained at NBA, NHL and NCAA halftime shows. She was on a 1986 Mongolian postage stamp.
Waller met her husband of 22 years, Andy, in Las Vegas. They named their daughter Emily Od, because "Emily" is an "all-American name," Waller says, and Od means "star" in Mongolian.
Teaching a new generation
Waller still performs, often at private and corporate events. But, mostly, she teaches, training students in the art of contortion. Some students are aspiring circus performers, while others are dancers or athletes seeking to improve their flexibility.
Still others are not performers and "just want to be flexible," Waller says. "Some feel a fascination with yoga, and when you're done with yoga eventually, what else can you do? I have a lot who come to me (saying), 'I want to learn more crazy stuff to be more flexible. Can you help me?' "
Ariana Sokol, a student of Waller's for two months, says her dream is to perform in Cirque du Soleil as a contortionist and hand-balancer, while Emily Slayter, a professional ballroom dancer and competitor who has been training with Waller for several months, hopes to become "more flexible in my dance."
"It's not just becoming more flexible," Slayter adds, "but also getting over those barriers in your mind of what you can and can't do."
Waller also teaches students around the world via Skype. Three years ago, she produced a DVD through her company, Flexible Body Art, that outlines a flexibility and strength regimen using a ball she invented. Now, she hopes her memoir will inspire readers and encourage them to "never give up."
Whatever the obstacle, "you just have to keep moving. Stay positive," she says. "That's what kept me going and this made me who I am today."
Waller also wouldn't mind if readers took away from her story an appreciation of the art that changed her life.
"Contortion is a beautiful art form, if you really pay attention," she says, reminding us that "the human body can do amazing things."
The Moment That Changed Everything
From "Twisted Tales: My Life as a Mongolian Contortionist" by Otgo Waller:
I was over at my friend's house one day, and they had the television blaring in the usual way. None of us were paying it much attention as my friends and I performed cartwheels. But then I noticed something out of the corner of my eye. Through the flickering black and white light, I saw a young, slender woman in a white bikini. She lay on the surface of a small, round table and began twisting her body into tight ringlets. The way she moved, the way she bent herself, it was like she was more snake than woman. It was mesmerizing. I found myself in awe.
"That's that famous contortionist!" my friend's mother said. "Kids, come look."
My friends quit playing and joined me beside the TV. They were all in awe of the talented woman who had now walked her ankles behind her shoulders, folding her body and moving into a chin-stand.
"What's her name again?" my friend's mother asked. "Some famous lady?"
Her husband stepped out of the ger (home), holding a cup of green tea, his traditional costume rippling in the breeze. "Oh, that's Norovsambuu," he said. "The contortionist."
"Norovsambuu," I whispered. In that moment, all the usual little girl dreams faded from me. I no longer wanted to be a journalist or radio anchor. I wanted to be just like Norovsambuu.
Contact John Przybys at reviewjournal.com. or 702-383-0280. Follow @JJPrzybys on Twitter.