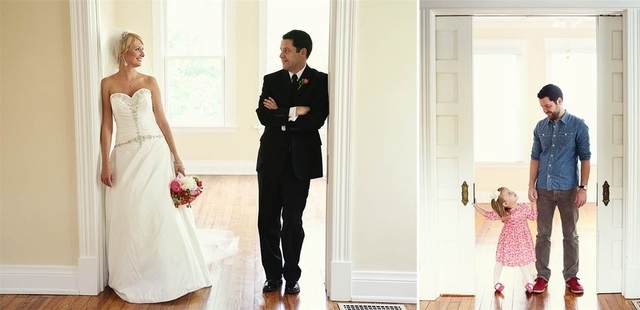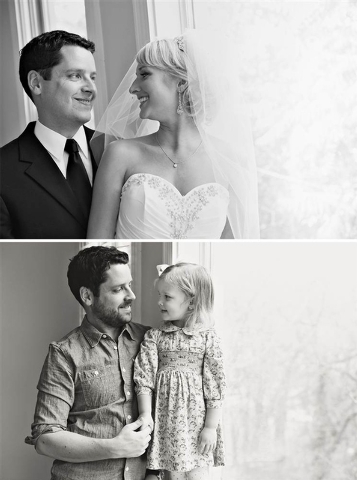 Four years ago, Ali Nunery talked about taking her future daughter to ballet and watching her spin around and around until she giggled and fell down.
Two years ago, Ali died of lung cancer, never getting to experience the moments she had fantasized about as a newlywed.
She left behind her husband, Ben, and a 1-year-old daughter, Olivia.
Now 3, Olivia likes to do all the things Ali used to dream about, and as much as it feels like Ali is missing out, her sister believes she is still close by.
"I know she's with her still watching and likely whispering in O's ear, 'Olivia, don't forget to spot! Oliviaaa! You're going to fall! You're spinning too fast! Oliiiviaaa!' " Melanie Pace wrote in a blog post earlier this month.
Melanie was watching Olivia spin around in Ben and Ali's old bedroom. Ben and Olivia were saying a final goodbye to the Ohio home that Ali poured her soul into — a place where you can still feel her presence when you walk in the door. Melanie was photographing the two.
Ben wanted to capture some final memories in their home by recreating some of his wedding day photos with his daughter.
"Those images represent some of the happiest moments in my life," Ben wrote on his blog. "It was the beginning of what we planned on being a long and happy life together."
The original shots, also taken by Pace, show a young couple madly in love with one another. The new shots show a man a little bit older, a little more worn from two stressful years as a single father, but with love in his eyes as he looks at the piece of his wife's soul she left behind.
The shoot "was a very much a 'that's it' moment," Pace said. "It hurt, but just as Ben so gracefully said, we're taking those memories with us. They aren't locked in that house."
Contact Stephanie Grimes at sgrimes@reviewjournal.com. Find her on Twitter: @steph_grimes