'Dear daddy': Autistic toddler's mom shares story of kind stranger
January 15, 2014 - 11:55 am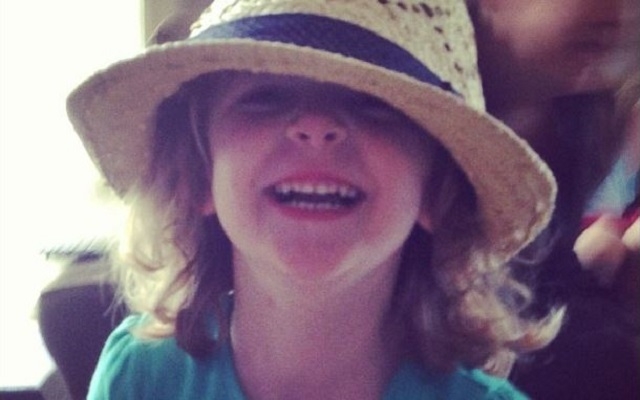 A mother grateful to a kind stranger has reconnected with the man after writing a blog post thanking him for entertaining her young daughter, who has autism, on a recent flight.
Shanell Mouland was returning to New Brunswick, Canada, after spending a week at Disney World with her family.
Her husband and the couple's 5-year-old daughter sat in the row ahead of Mouland and her 3-year-old daughter, Kate.
When Eric Kunkel, of Villas, N.J., sat next to Kate, Mouland worried the toddler would annoy the businessman. What happened instead amazed Mouland.
In an open letter to Kunkel titled "Dear 'Daddy' in Seat 16C Flight 1850 from Philly," Kate thanked Kunkel, whose identity was unknown at the time, for helping Kate have her most successful flight ever.
Mouland said Kunkel didn't even flinch when Kate called him "daddy" and introduced him to her mom, or when she started rubbing his jacket sleeve because she liked the feel of the material.
He talked to her and asked her questions about her turtles.
"I watched and smiled," Mouland wrote. "I made a few polite offers to distract her, but you would have none of it."
Kate reached her limit shortly before the plane landed, and even then, Kunkel wasn't phased.
"She screamed to have her seatbelt off, she screamed for me to open the plane door and she cried repeating, 'Plane is cwosed (closed)' over and over," Mouland wrote. "You tried to redirect her attention to her toys. She was already too far gone at this point, but the fact that you tried to help your new little friend made me emotional."
Kunkel let the family off the plane before him. Mouland said getting off the plane and getting a hug was all Kate needed, and then she was fine.
"Thank you for not making me repeat those awful apologetic sentences that I so often say in public," Mouland wrote. "Thank you for entertaining Kate so much that she had her most successful plane ride, yet. And, thank you for putting your papers away and playing turtles with our girl."
The blog post went viral and eventually made its way back to Kunkel. He contacted Mouland on Facebook to thank her for the kind words.
"I travel a lot for work, and Kate was, by far, the most well-behaved kid I've sat next to," he told Yahoo. "Shanell is also an incredible parent — she didn't apologize for Kate and she shouldn't have — but she was very attentive to her."
Contact Stephanie Grimes at sgrimes@reviewjournal.com. Find her on Twitter: @steph_grimes