Dogs detect prostate cancer with high rate of accuracy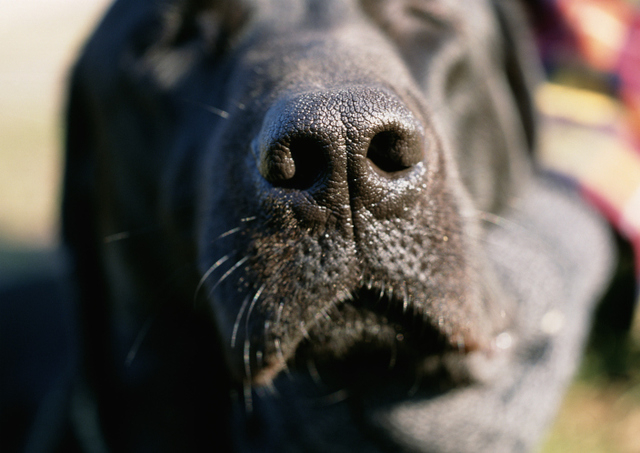 ORLANDO, Fla. — With an accuracy rating of 98 percent, specially-trained dogs were able to smell volatile organic compounds (VOCs) released into urine by prostate tumors, setting the stage for a potentially new means of early prostate cancer detection, according to a new study at the 109th Annual Scientific Meeting of the American Urological Association (AUA).
The study will be presented to the media during a special press conference on Sunday, May 18 at 1:00 p.m. at the Orange County Convention Center, Orlando, FL. Brian Stork, M.D., urologist, West Shore Urology, Muskegon, MI will moderate the media session.
It has long been known that dogs have a stronger sense of smell than humans. While humans have roughly five million olfactory cells in their noses, dogs have about 200 million.
For years, law enforcement and the military have used dogs to them help locate bombs and drugs. It should then be no surprise that a dog's intricate sense of smell has also captured the interest of the medical world.
In recent years, new findings have emerged to indicate dogs are capable of detecting the onset of epileptic seizures as well as malignancies of the breast and lung. In 2010, research emerged demonstrating a dog's ability to "sniff out" prostate cancer; however the study was relatively small with 33 patients. This study, however addresses the ability of canines to accurately detect the presence of prostate cancer in a much larger cohort.
Study Details Researchers at several leading Italian institutions, including Humanitas Research Hospital and Humanitas Castellanza, investigated the level of accuracy at which a highly-trained dog can recognize prostate-cancer-specific VOCs in urine samples.
The study consisted of 677 participants who were placed in one of two groups: prostate cancer group (n=320) and control group (n=357). The prostate cancer group included patients with prostate cancer ranging from those at a very-low risk to metastatic.
The control group included a diverse cohort of healthy subjects affected by non-neoplastic disease or non-prostatic tumors. Two dogs carried out the testing in an environment free of olfactory interference.
Researchers discovered:
— The two dogs were able to detect VOCs in the urine of study subjects with an accuracy of 98 percent. Sensitivity and specificity for both were 99 percent and 97 percent respectively.
— Dog one's rate of accuracy was 99 percent. Sensitivity was 100 percent and specificity was 98 percent.
— Dog two's rate of accuracy was 97 percent. Sensitivity was 99 percent and specificity was 96 percent.
"These data show analysis of volatile organic compounds in urine is a promising approach to cancer detection," said Dr. Stork. "The possibility of using dogs identifying cancer is something most would never have considered possible a decade or two ago. It's an interesting concept that 'man's best friend' could help save your life."