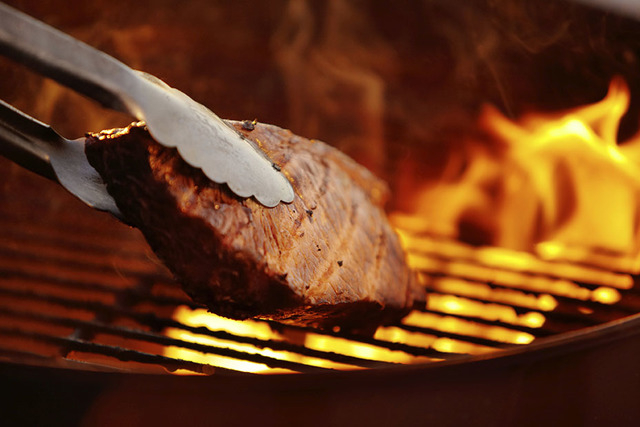 We may not have LongHorn Steakhouse locations in Las Vegas anymore, but if you need grilling advice this Memorial Day weekend, their grillmasters are standing by to help. Call 1-855-LH-GRILL (1-855-544-7455) between 9 a.m. and 2 p.m. Friday through Sunday (you're on your own on Monday) for tips via phone and text.
According to the Hearth, Patio & Barbecue Association, 57 percent of U.S. households will be using their grills this weekend, 71 percent of them to grill steak.
Which ought to please the Cattleman's Beef Promotion and Research Board, although we wonder what the folks at National Hot Dog and Sausage Council would have to say about it.
Contact Heidi Knapp Rinella at Hrinella@reviewjournal.com. Find more of her stories at www.reviewjournal.com and bestoflasvegas.com and follow @HKRinella on Twitter.