November 30, 2008 - 10:00 pm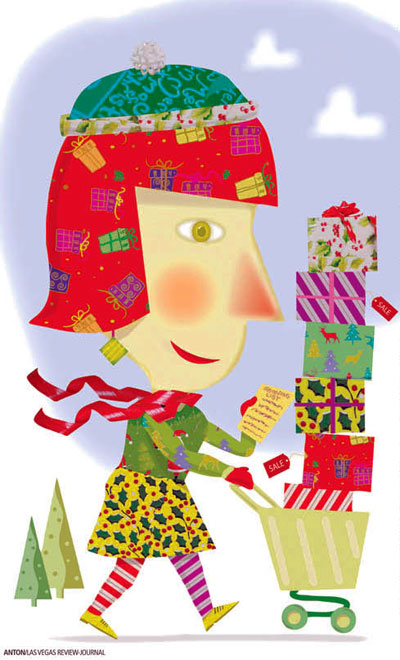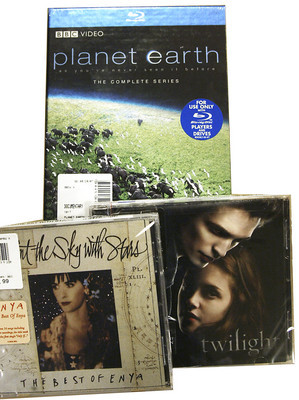 Consumer budgets are tight this year, retail sales are dismal and experts expect this Christmas to be one of the worst in history.
But that doesn't mean people are going to forgo the holiday gifts; the economy may be in the toilet but there are still some must-have presents this season.
And they're going to be cheap.
This Christmas, shoppers are buying more practical gifts, with clothes and accessories topping their lists, according to an annual holiday survey conducted by the National Retail Federation. CDs, DVDs, books and video games are second with Blu-ray DVD players, electronics, toys, gift cards, personal care items and jewelry rounding out the hot gifts list categories.
Shoppers have been hibernating since September waiting for good deals, says Scott Krugman, spokesman for the National Retail Federation. So stores will oblige by offering deeper discounts earlier in the season.
"I think shoppers are buying for everybody, it's just a matter of what they're devoting to each person," Krugman says. "They're making more frugal decisions."
Black Friday, the day after Thanksgiving, is famous for its low prices. But consumers probably can expect to find equally good discounts leading up to Christmas, local retailers say.
"I think this year with the way the economy is going, everything is going to be amazingly priced," says Adam Mills, Geek Squad manager at Best Buy, 2050 N. Rainbow Blvd.
Mills says shoppers are looking for GPS systems, laptop computers, Nintendo Wii consoles, video games and camcorders. Already, Best Buy has offered laptops in the $300 range, he notes.
Here's how the holiday season is starting to stack up:
FASHION
Clothes, personal care items and jewelry are expected to be hot sellers for adult gifts. For women, how about a spa package, where she can get away from it all and rejuvenate? The Spa at the Flamingo is offering a Sugar and Spice package for the holidays. It includes a full body exfoliation with Sugar and Spice Sea Salts followed by the application of a warmed Brown Sugar Spice Body Butter and a full body wrap. It costs $135 for the 50-minute treatment. Call 733-3535 for more information.
For the guys, cologne usually is a safe option. A popular fragrance, such as Envy by Gucci, is available for about $50 at most department stores.
ELECTRONICS
Laptops and camcorders are expected to be popular gifts for adults, as are iPods and other MP3 players. Nintendo's Wii remains a popular console and retails for about $269 at several stores. The new "Wii Fit," which enables players to do exercises such as jogging and yoga, is expected to sell well. It retails for about $100, depending on the store.
The new Pink Tag Reading System from Leap Frog makes a good gift for kids ages 5 to 7, says Toys R Us spokesman Bob Friedland. It's a computer that looks like a chunky pen. Kids push the pen against a specially coded book and it reads the word or even the whole story. The system is available at Toys R Us for $49.99.
Pink is a popular color and iPods are popular music players, Friedland says. Combine the two and you have a very hot gift. The pink, eight gigabyte iPod Nano from Apple also is at Toys R Us for $149.95. It's not just for kids, though.
TOYS
Fisher-Price's Laugh and Learn Shop and Learn Walker is a great gift for a baby's first Christmas, Friedland says. It's a small shopping cart that babies use to learn how to walk. It comes with four grocery items and retails for $39.99.
Elmo always is a big holiday seller, Friedland says, and this year will be no different. The Sesame Street Elmo Live! is a doll that seems like it just came out of the television. It dances, sings and stands up. It's designed for kids ages 13 months to 2 years and retails for $59.99.
The natural wood alphabet blocks wagon for 2- to 4-year-olds is an earth-friendly toy, something parents are looking for this year, Friedland says. It's a classic wood block set that comes in a pull wagon. It's crafted from replenishable materials that are free of chemicals and dyes. It retails for $19.99 at Toys R Us.
Anything with Hannah Montana on it is expected to be on nearly every young girl's wish list. The Hannah Montana Malibu Beach House is set up to look like the house on the popular kids' show. It retails for $159.99 and probably will be most popular among girls ages 5 to 7.
Bakugan is one of the most popular trading card games, and the BakuBelt Action kit, with two figures and cards has everything an 8- to 11-year-old needs to get into the game. It costs $15.99 at Toys R Us.
MULTIMEDIA
Blu-ray teamed up with Disney just in time for Christmas. A fistful of popular movies were recently released on DVD and local retailers expect them to be popular sellers. "Wall-E," the Disney film, is available at Barnes & Noble for $25.59.
"Star Wars the Force Unleashed" is a new video game, available on all gaming platforms, that should prove popular with even tepid gamers. It costs anywhere from $39.99 to $59.99, depending on the system and is available at Toys R Us and other retailers.
If shoppers are looking for good books to give for Christmas, Dee Higgs, store manager for Barnes & Noble, 8915 W. Charleston Blvd., says there are some undiscovered jewels for both adults and kids. Obert Skye's "Leven Thumps" series is a must-read for Harry Potter fans, Higgs says. The hardcovers are available for $18.95 and paperbacks for $8.99.
For readers who love a good mystery or thriller, books in F. Paul Wilson's "Repairman Jack" series are great, Higgs says, and Wilson doesn't get the attention he should. There are 12 books in the series. Stephen King recently released a collection of short stories, "Just After Sunset." The book costs $28 and a collector's set with a DVD costs $37.50.
Among CDs, Enya's new recording, "And Winter Came," is a hot seller as is the "Twilight" soundtrack. Both are about $15 at Barnes & Noble.
Contact reporter Sonya Padgett at spadgett@reviewjournal.com or 702-380-4564.