Drone studies starting to take off at UNLV
February 1, 2016 - 10:27 am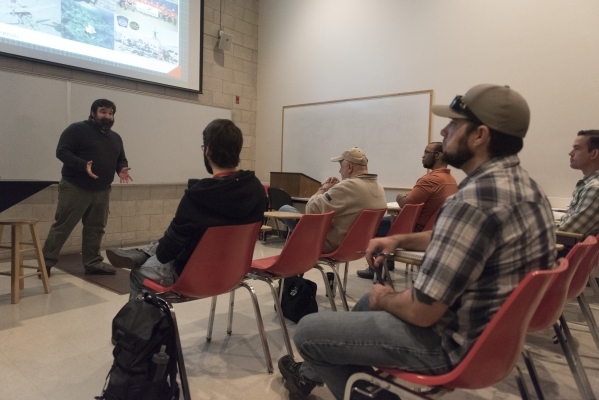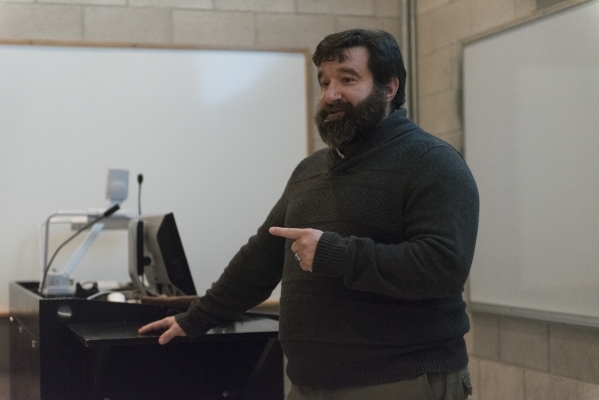 With the rise in usage for both commercial and recreational drones, UNLV has added courses to help students prepare for the future of the technology.
For the past year, UNLV has offered a minor through its engineering college in unmanned aircraft systems, as well as a certificate in the studies.
Jonathan Daniels, an assistant professor in mechanical engineering who teaches these classes, says courses include introduction to unmanned aircraft systems, privacy and law and simulation and testing.
Daniels says there was a push for a few years to get courses to help students learn about the many aspects of unmanned aircraft operation.
"I think the classes start breaking a lot of misconceptions and bar info there is about unmanned aircrafts," Daniels says.
He adds unmanned aircraft systems have the potential of helping out jobs that are dangerous, dirty or go too deep for humans, such as sending a drone into space or to explore the depths of the sea for longer periods of time.
Daniels, a former military pilot, was pulled into the world of unmanned aircraft systems.
He now runs four companies including Praxis Aerospace Concepts International.
Daniels sees the industry growth firsthand and believes there is a need for engineering students — or even those with technology backgrounds looking to up their skills — to learn about drones.
"There has been trouble getting skilled people," he says.
Because the program has only been around for about a year, no one has completed the minor yet.
Currently, there are 12 students officially enrolled in the minor. Daniels isn't sure how many people have completed the certificate program — it's open to anyone interested in the subject.
"All the ones who have been in the class so far have enjoyed it," he says.
On the first day of unmanned aircraft systems design and applications, Ahmad Kraydieh is one of the new students who files into the 10-person class to learn about the history and uses of drones.
The class is mostly made up of students seeking a minor with a few who are a part of the certificate program.
Students discuss their interest in taking the class, whether they are engineering students trying to add on a minor or those who see the business potential.
Though his background is in business administration, Kraydieh wants to take the classes on unmanned aircraft systems because of its entrepreneurial promise
"The technology is being used commercially much more these days," he says.
Since he has always had an interest in technology — he owns two drones — he thought he could combine his business background with the unmanned aircraft system classes.
"This is my first class," he says. "I want to see how it goes, but I plan to finish out the minor."
The classes talk about only the commercial and business applications. International Trafficking in Arms Regulations prevent professors from talking about military applications so technology doesn't "fall in the wrong hands."
The irony of having an unmanned aircraft system program at UNLV is that the school is near the airport, which means by state and federal law students can't even fly the drones on the campus since it's within five mile.
The program will most likely expand, officials say.
Daniels says there have been talks about expanding the program to a major or potentially a graduate program.
He adds it shouldn't stop there. He hopes that some sort of partnership could develop to get high schoolers interested in this technology field.
Contact reporter Michael Lyle at mlyle@reviewjournal.com or 702-387-5201. Follow @mjlyle on Twitter.